Hawk Talk Monthly — November | Hawkeye Fan Shop — A Black & Gold Store | 24 Hawkeyes to Watch 2019-20
IOWA CITY, Iowa — University of Iowa head soccer coach Dave DiIanni announced Thursday the addition of nine players who will join the Hawkeyes in 2020.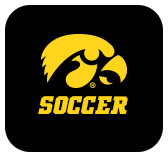 The class consists of Zoe Bessert (F, Grosse Pointe, Mich.), Macy Enneking (GK, Hilliard, Ohio), Rielee Fetty (M, Clarkston, Mich.), Aleisha Ganief (F/D, Vancouver, B.C., Canada), Meika Ingles (F, Shelby Township, Mich.), Maggie Johnston (M/F, Corona, Calif.), Jalyn Mosley (D, Mount Prospect, Ill.), Faith Mulder (F/D, Holland, Mich.), and Cora Smith (F, Burnsville, Minn.)
 
"We are excited to welcome this year's 2020 signing class to our program," said DiIanni. "This group has been committed for 2-3 years, so we're excited to officially welcome them to the Hawkeye family.
 
"This class covers a lot of areas of need for our program in the present and future. We have added an athletic, long goalkeeper, a defender who can play anywhere on the backline and many attacking, athletic players, who bring with them versatility, competitiveness, and speed.
 
"Overall, this class brings a winning mentality with numerous national and regional championships shared amongst them and a few players who have gained valuable experience in national camps. We look forward to these young women representing our program with character and pride as people, soccer players, and student-athletes."
 
Four of the signees are from Michigan, while the remaining five are from Ohio, California, Illinois, Minnesota, and Canada.  The class consists of five forwards, two midfielders, one defender, and one goalkeeper.
| | | | |
| --- | --- | --- | --- |
| Name | Position | Ht. | Hometown/High School |
| Zoe Bessert | F | 5-9 | Grosse Pointe, Mich./Grosse Pointe North |
| Macy Enneking | GK | 5-9 | Hilliard, Ohio/Hilliard Bradley |
| Rielle Fetty | M | 5-6 | Clarkston, Mich./Clarkston |
| Aleisha Ganief | F/D | 5-10 | Vancounver, British Columbia, Canada/Burnaby Central Secondary School |
| Meike Ingles | F | 5-2 | Shelby Township, Mich./Utica Eisenhower |
| Maggie Johnston | M/F | 5-6 | Corona, Calif./Santiago |
| Jalyn Mosley | D | 5-8 | Mount Prospect, Ill./Prospect |
| Faith Mulder | F/D | 6-0 | Holland, Mich./Holland Christian |
| Cora Smith | F | 5-9 | Burnsville, Minn./Eastview |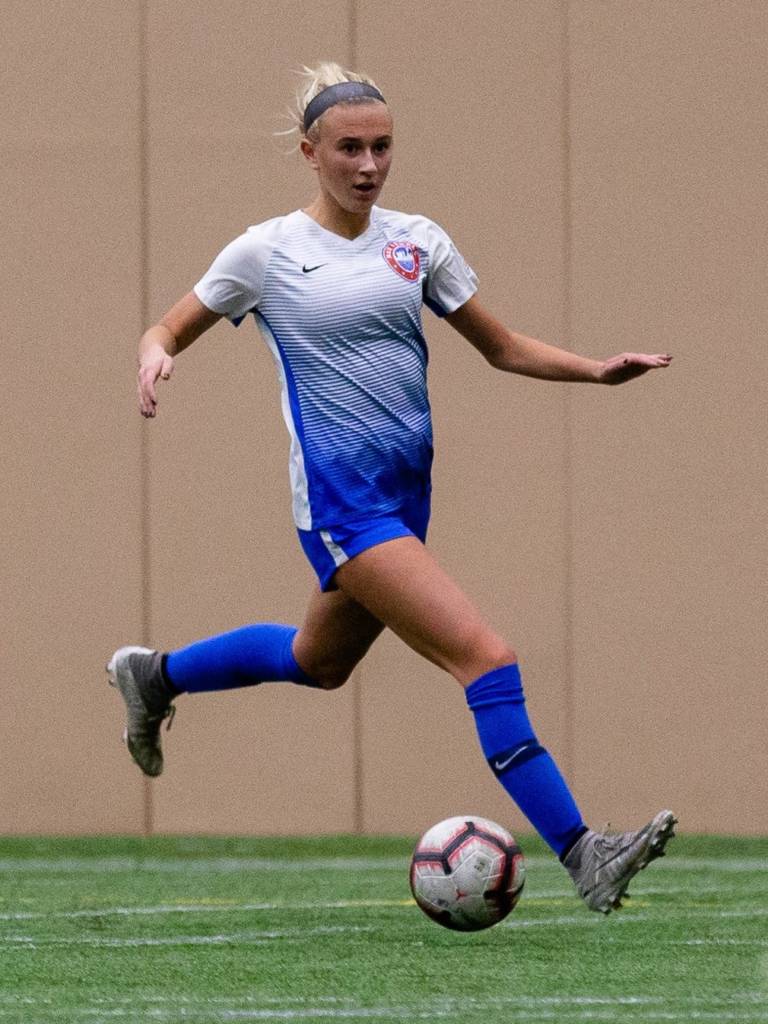 Zoe Bessert
5-9, Forward
Grosse Pointe, Mich.
Grosse Pointe North High School (Olivia Dallaire)
Nationals Union Soccer Club (Gronthik Chatterjee)
– Played sophomore through senior seasons with the NRL/National League Development Academy
– All-conference as a freshman… led team in goals and assists
– Named Rookie of the Year
– Led Club team to the 2017 national championship… won state, regional and national titles
– Also was a state qualifier swimmer in 50 breast, 50 fly, and 50 free
– Was named to All-Academic team as a freshman
DiIanni on Bessert 
"Zoe is a naturally left-footed attacking player with a great change of speed and a competitive mindset. She has the ability to create opportunities in 1-v-1 situations for herself and the team in the final 1/3. She will help our attack almost immediately next year due to her passion and love for the game."
 
Why Iowa?
"I chose the University of Iowa because it was the one place where I immediately felt at home. I love the atmosphere and the commitment to each players' growth, not only as a soccer player, but as a person."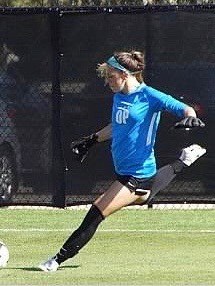 Macy Enneking
5-9, Goalkeeper
Hilliard, Ohio
Hilliard Bradley High School (Becky Alcox)
Ohio Premier SC (William Gage/Chris King)
– Will enroll at the University of Iowa in January
– Played U14, U16, U17, and U18 for the Elite Club National League… was a national finalist and Mid-Atlantic Conference champion in U14, team captain for U16, U17, and U18… national Top 4 and Ohio Valley Conference champions in U18
– Played for Ohio Premier Soccer Club from U12 to present
– Two-time second-team All-OCC selection
– Two-time team MVP and team captain… was second on team in goals as a junior
– Helped team to a conference title and district finals appearance as a senior
– Holds school record for quickest goal — scoring four seconds in
– Honors Plus Honors as a ninth grader… Magna Cum Laude honoree in 11th grade, and Summa Cum Laude honoree as a senior
DiIanni on Enneking
"Macy is a confident, brave, athletic goalkeeper with good feet that will add tremendous quality to our goalkeeping corps. She will have an opportunity to compete for playing time right away."
 
Why Iowa?
"The reason I chose the University of Iowa was due to the fact that when I visited I felt the team and coaching staff had the same passion for soccer as I do and the campus felt like home."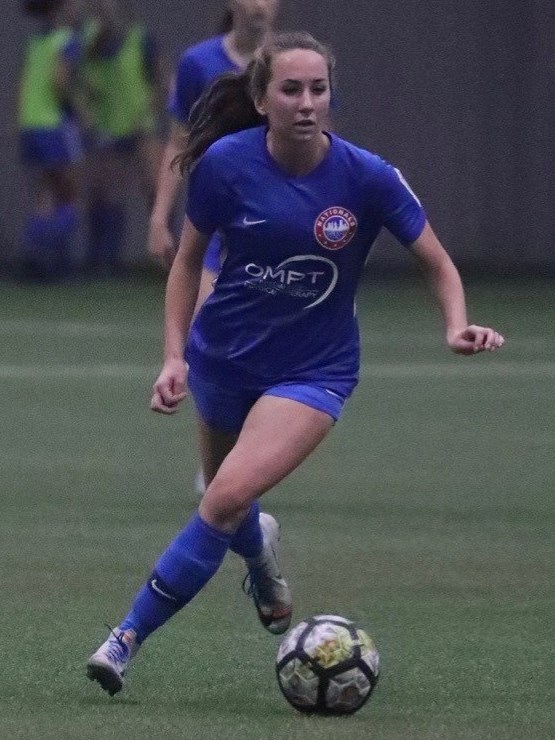 Rielee Fetty
5-6, Midfielder
Clarkston, Mich.
Clarkston High School (Damian Huffer)
Nationals Union Soccer Club (Henry Steinwasher)
 
– Played for the Nationals Union Soccer Club… was on top scorers list as a freshman and a state, regional, and national champion… national finalist as a sophomore… four-time travel team captain… attended U.S. Pool National Team trainings
– High school MVP as a freshman… also was all-conference and all-district after being team's leading scorer
– Also ran track and played basketball
-Member of the Honor Roll
DiIanni on Fetty
"Rielee has the engine and fitness to play almost anywhere on the field for us. She is a two-footed, smart, fit soccer player who can play box-to-box in the midfield, as a leader at center back or play in the width as an outside back. She loves to play the game of soccer and that passion rubs off on others."
 
Why Iowa?
"I chose the University of Iowa because the moment I stepped foot on campus, it felt like home. The soccer program is something special, and I knew I wanted to be a part of it. I fell in love with the campus and community."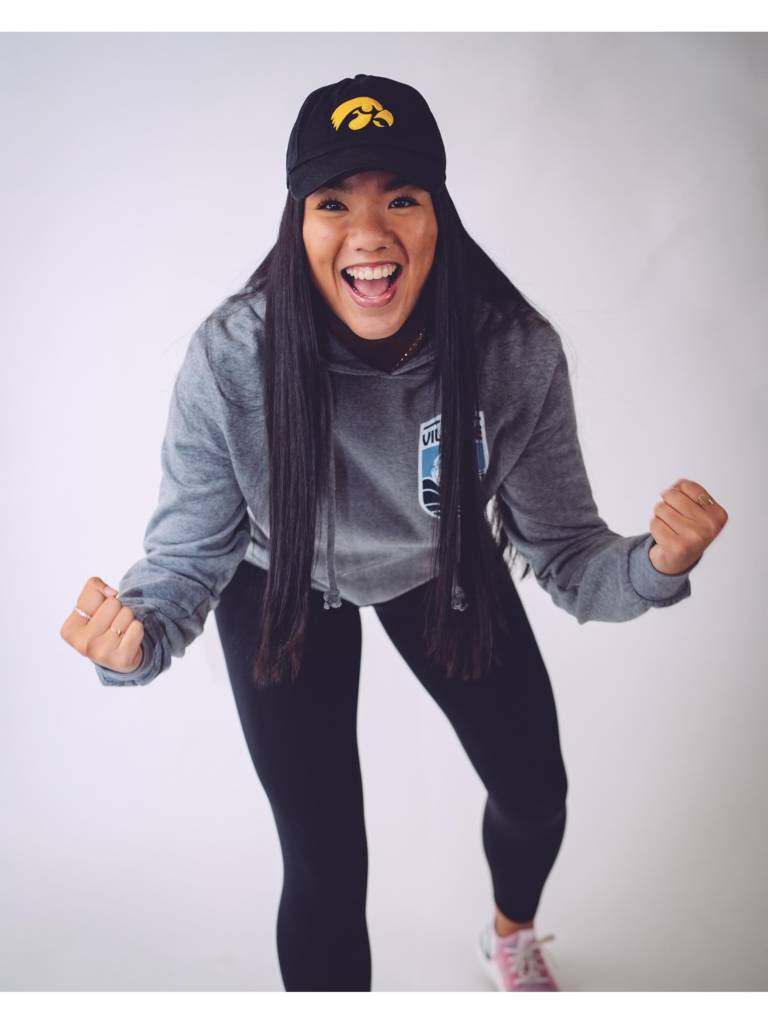 Aleisha Ganief
5-10, Forward/Defender
Vancouver, British Columbia, Canada
Burnaby Central Secondary School
Vancouver Whitecaps Academy
– Was a Canadian Youth National Team camp player in U17, U20
– Played for the Vancouver Whitecaps Girls Elite REX program and for the Surrey United from 2013-16
– Earned academic honors from grades 8-11 and named to Principle's List in ninth and 10th grade
DiIanni on Ganief
"Aleisha comes to us from the top soccer academy in Canada. She has had the opportunity to train and compete with some of the best players in Canada the last few years, which has been invaluable for her tactical and technical growth. She is an elite athlete who has the ability to play anywhere on the line in a front three or a center back. Aleisha has Canadian Youth National Team experience that she is bringing to our program."
 
Why Iowa?
"I chose the University of Iowa because it is an up-and-coming team with a great group of players and coaching staff. It was also important for me to find a place where I was comfortable and felt like home. I am excited to be a Hawkeye."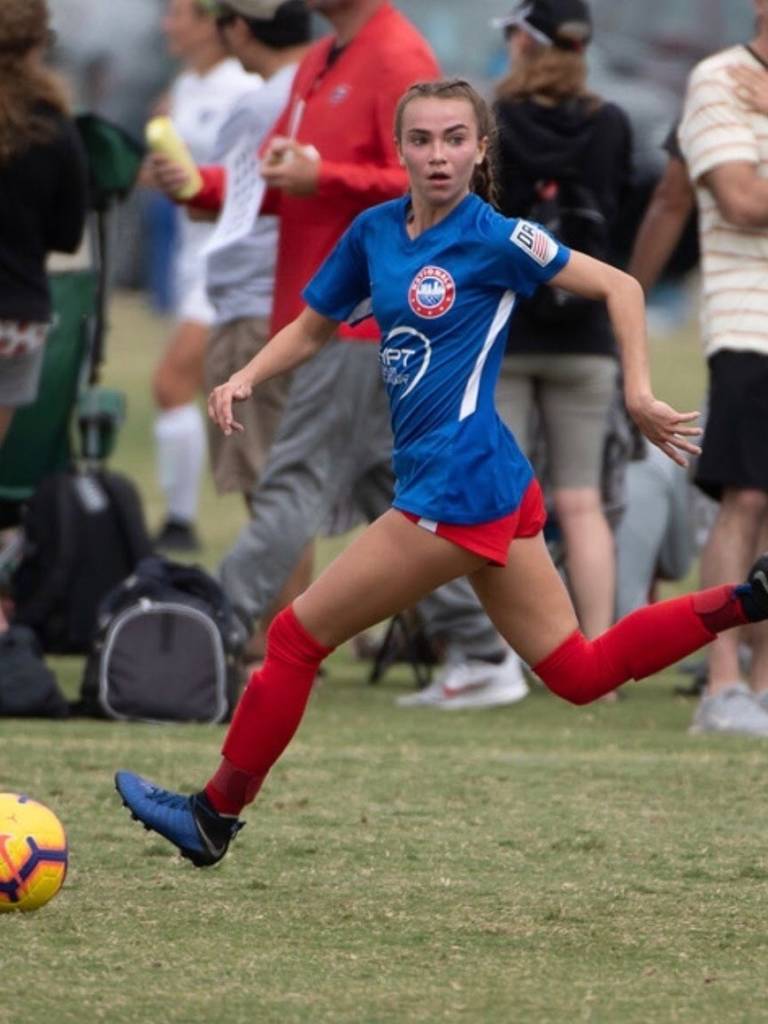 Meike Ingles
5-2, Forward
Shelby Township, Mich.
Utica Eisenhower High School (Makrdad Nekoogas)
Nationals Union Soccer Club (Henry Steinwasher)
– 2017 National Championships Best 11… ODP National Camp (2014, 2015, 2016)… ODP Regional Team (2014-16)… 2014 & 2015 Super Y Best of 11 and 2014 ODP/Super Y Camp MVP
Super Y National Champions (2014, 2015)… National Champions (2017); State Cup Champions (2014, 2015, 2017, 2020); State Cup finalist (2012, 2013, 2016); Regional Champions (2016, 2017)
– Played for Nationals Union Soccer Club team from 2017 to present… also played for AC Milan from 2011-16 and on Gators from 2007-11
– Second-team all-state, MAC Most Valuable Player, and named Best Offensive Player as a sophomore after scoring 26 goals and registering 10 assists… also named to all-regional and all-conference teams
– Two-time all-district and all-county selection… named Impact Freshman… led team to two conference titles and a 2017 district championship
– Also played basketball, where she was a 2017-18 district champion… was named team's best defensive player
DiIanni on Ingles
"We are so excited for Meike to be joining the program. She is one of the top 50 players in her age group and is blessed with a deceptive change of direction and speed, creativity to play in tight spaces while unlocking opponents, but her greatest trait might be her ability to create opportunities for her teammates in the final 1/3."
 
Why Iowa?
"I chose the University of Iowa because the first time I visited the campus, it felt like home. The environment, people, and coaches are outstanding."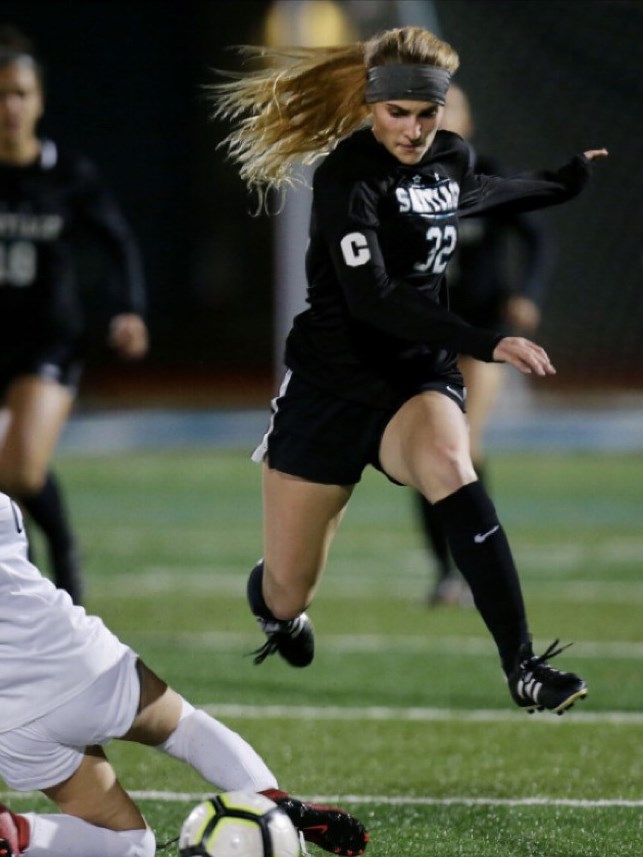 Maggie Johnston
5-6, Midfielder/Forward
Corona, Calif.
Santiago High School
BYSC Corona (Shayon Jalayer)
– Played nine years for BYSC Corona United… invited two years to a U.S. National Training Center and four times to the Cal South ODP
– Second-team all-conference selection as a junior
– Two-time team captain
– Had the highest GPA in the district for soccer in 2016-17 and 2017-18
– Three time Gold Honoral for posting a 4.0 grade point average
DiIanni on Johnston
"Maggie is a two-footed attacking player who scores goals in bunches. She excels off the dribble in 1-v-1 situations and has a knack for playing in between the lines in the attack, creating difficulty for teams to defend. She has also shown a good range of shot to score goals from a distance, but her best attribute may be the ability to create in tight spaces."
 
Why Iowa?
"I chose the University of Iowa because it was everything I have ever wanted in a college all in one from the campus to the team. I am blessed to have this opportunity."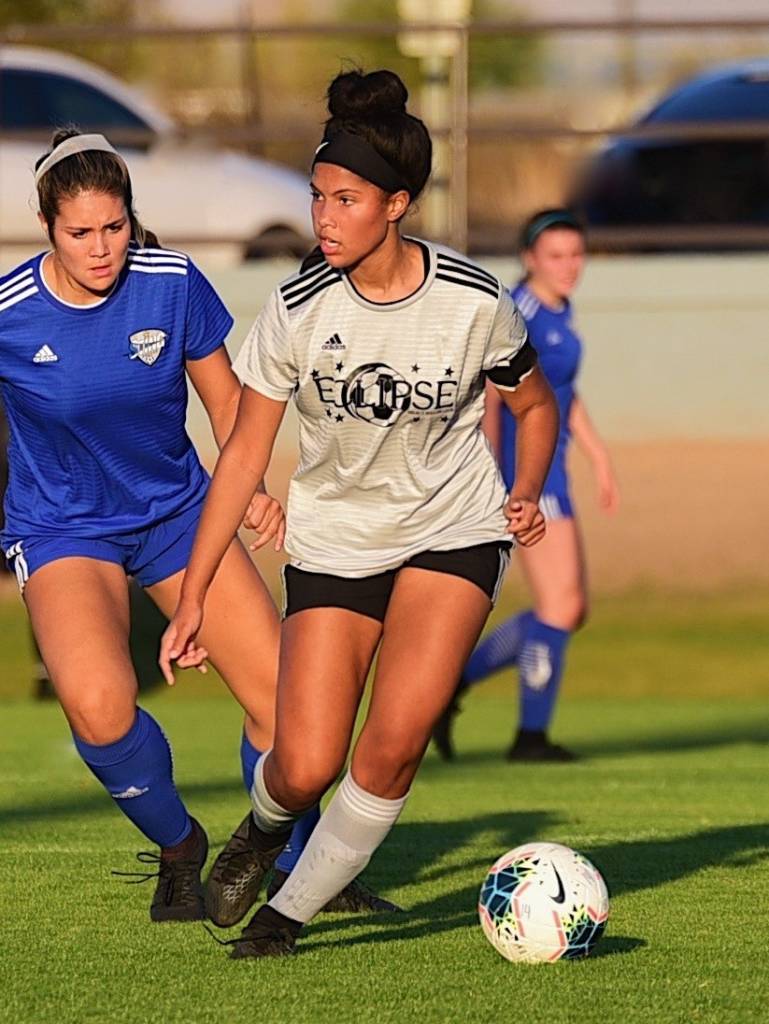 Jalyn Mosley
5-8, Defender
Mount Prospect, Ill.
Prospect High School (Tom Froats)
Eclipse Select SC North (Mostafa Edders, Fabrice Gautrat, John Soltani)
– Will enroll at the University of Iowa in January
– Two-time Illinois ODP state team and two-time ODP regional pool player
– Played for FC United Development Academic as sophomore and junior, where she was team captain
– Competed for Eclipse Select North (ECNL) as a senior… team captain
– Played for Lake Forest Soccer Association as freshman… team captain… all-conference and team MVP as a freshman in high school
– Mother, Cindy, was a midfielder at Notre Dame… father, Emmet, played football as a running back/receiver at Notre Dame…
– Two aunts, Kimberly Daws and Snow Brenner, and an uncle, Johnny Tyler, played collegiate soccer at Duke, and uncle, Chester Burnett, played football at Arizona before playing in the National Football League for the Redskins, Jaguars, and Browns
– Earned High Honors and Honor Roll selection from 2016-19… member of Student Council
DiIanni on Mosley
"Jalyn is a smart, athletic defender who has the ability to play inside or outside during her career at Iowa. Enrolling early will give her an opportunity to learn the nuances needed to be a successful student-athlete at the Big Ten level. We can't wait to have Jalyn join us this spring."
 
Why Iowa?
"I chose the University of Iowa because of its commitment to excellence both academically and athletically. I am excited to join the Hawkeye family that will both support and challenge me on and off the field."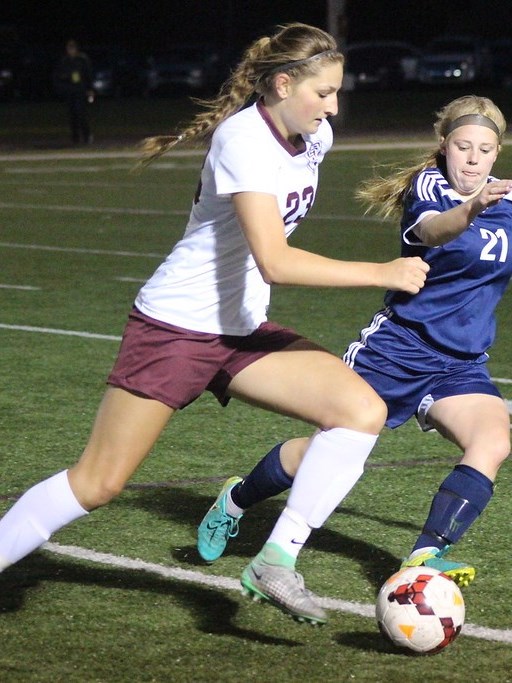 Faith Mulder
6-0, Forward/Defender
Holland, Mich.
Holland Christian High School (Elliott Slenk)
Midwest United FC (Lewis Robinson)
– Played for Midwest United FC in the U.S. Development Academy for three years… starting forward on the 2019 National Championship team
– Michigan State ODP team in 2017… Region 2 ODP Camp in 2017
– All-state, all-district, all-conference, and all-area selection as a freshman after scoring 16 goals and registering seven assists for a 16-4-2 team… helped team to runner-up conference finish and to the Division 2 Final Four
– Also was a three-year basketball letterwinner, earning all-area and all-conference honors
DiIanni on Mulder
"Faith is a player that I have known for a long time, dating back to my time in Michigan. She is an unbelievable athlete who is also a very good high school basketball player. It is her ability to move her feet with quickness and fluidity that helps allow her to be able to successfully play as a center back or target forward at this level. She is strong in the air, has good range of pass, and a knack for scoring timely goals."
 
Why Iowa?
 "I chose Iowa because it's a great school, and I like the family atmosphere and culture. I'm excited to continue playing soccer as an Iowa Hawkeye."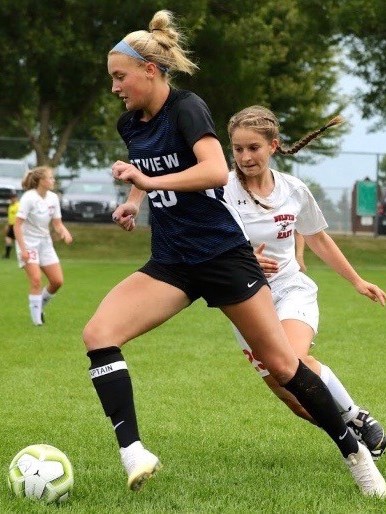 Cora Smith
5-9, Forward
Burnsville, Minn.
Eastview High School (Jason Obarski)
Salvo Soccer Club (Matt Cross)
– Two-time all-conference selection, earning honorable mention as a sophomore… two-time all-section tournament team honoree
– Led team in points and assists three years… led team in goals twice… had 21 goals and 13 assists in high school career
– Played for Minnesota Thunder Academy (2013-16), Eclipse Select Soccer Club (2017-19), and Salvo Soccer Club (2019-current)… Minnesota State Cup Champions and U.S. Club Cup Champions (2017)… 2018 Minnesota State Cup runner-up and 2019 Minnesota State Cup semifinalist
– Also completed in basketball and track and field… qualified for sections in triple jump as a freshman
– Represented Team Minnesota for USA Swimming in 50-meter free for three consecutive years and in the 100-meter free and 100-meter back twice… played traveling basketball, winning two MYSA State Championships and posting second and fourth-place finishes
– Academic letterwinner… member of National Society of High School Scholars… named to German Honor Society… LINC Leadership Council and EVHS Leadership Academy
DiIanni on Smith
"Cora is a very good athlete as a wide forward, who plays the game at one speed… fast. She has the strength and speed to play the college game right now and we are excited for her to grow and develop both tactically and technically during her time at Iowa. She will contribute to the depth right away at the forward position."
 
Why Iowa?
"I chose the University of Iowa because the campus felt like home and I made an immediate connection with the coaches and team."