Hawkeye Fan Shop — A Black & Gold Store | Hawk Talk Monthly — November | 24 Hawkeyes to Watch 2019-20 | Football Freshman: Tyler Endres | Football Freshman: Logan Lee | Football Freshman: Alex Padilla | Football Freshman: Dane Belton | Football Freshman: Desmond Hutson | Football Freshman: Sam LaPorta | Football Freshman: Jermari Harris | Football Freshman: Justin Britt | Football Freshman: Tyler Goodson | Football Freshman: Jack Campbell | Hawkeyes in the NFL
By DARREN MILLER
hawkeyesports.com
IOWA CITY, Iowa — It's amazing what a three-interception day by a future NFL defensive back will do to influence a high school football recruit.
 
University of Iowa cornerback Josh Jackson picked off Ohio State quarterback J.T. Barrett three times Nov. 4, 2017, and the Hawkeyes waltzed to a 55-24 victory over No. 3 Ohio State. About an hour from Ohio State's campus in Englewood, Ohio, a 6-foot-4, 220-pound four-star linebacker noticed.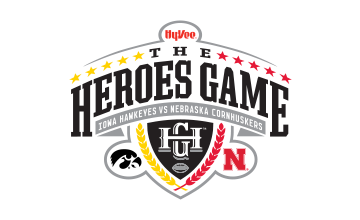 "A lot of my friends were talking about it," Jacobs said. "I watched the game and seeing all that — Josh Jackson making great plays, and that's when it really happened."
 
"It" was Jacobs' interest in becoming a Hawkeye, and doing Josh Jackson-type things of his own in the future. Once he verbally committed to Iowa, the Buckeyes tried to swoop in late and change his decision.
 
No luck, home-state school.
 
"I felt a big family atmosphere (at Iowa), coaches were always honest with me and that stuck out," Jacobs said. "Coaches were always checking up on me, I grew a great bond with the guys in my (recruiting) class over time, checking up on each other after games. That is something I couldn't pass up.
 
"Nobody is arrogant (here), and everybody is on the same playing field, working to get better."
 
Jacobs has primarily played weakside linebacker in practices.
 
"He has done a good job and has progressively gotten better," Iowa head coach Kirk Ferentz said. "He has been on the scout team and done well. He has also traveled with us to away games.
 
"He has a good future with good work habits, attitude, and he is a talented young man."
 
The value of joining teammates and coaches on road trips is significant. Jacobs notices how "locked-in" everyone is during meetings on the eve of the game.
 
"I see how much more I need to learn and how much more I can pick up from the offense, pre-play, and that's a big change for me," Jacobs said.
 
As a U.S. Army All-American with 25 scholarship offers coming out of high school, Jacobs says the days of playing "see ball, get ball" on defense are over. Getting a head start on learning coordinator Phil Parker's playbook is why he enrolled in the spring semester of 2019.
 
"I knew it was going to be a big jump," Jacobs said. "Here, you have to read more and there are more responsibilities than just going to chase the ball."
 
Jacobs says playing in a Power 5 conference is a constant grind to improve mentally and physically. In high school, someone with his talent could go through the motions a day or two a week and still excel on game day. That doesn't fly in the Big Ten.
 
"Every day you have to push to get better, either in the film room or physically in the weight room," Jacobs said. 
 
The Hawkeyes (8-3 overall, 5-3 Big Ten) finish the regular season Friday at Nebraska (5-6, 3-5). The Hy-Vee Heroes Game kicks off at 1:30 p.m. (CT) from Memorial Stadium in Lincoln, Nebraska.