Hawkeye Fan Shop — A Black & Gold Store | Hawk Talk Monthly — December | 24 Hawkeyes to Watch 2019-20 | I-Club Events Page
By JAMES ALLAN
hawkeyesports.com
IOWA CITY, Iowa — Todd Waikel points to a two-year plan when freshman divers arrive on the University of Iowa campus as time to grow, develop, and get accustomed to the competitiveness of NCAA Division I diving.
 
Sam Tamborski sidestepped that plan when she earned a spot in the NCAA Championships during her first season as a Hawkeye.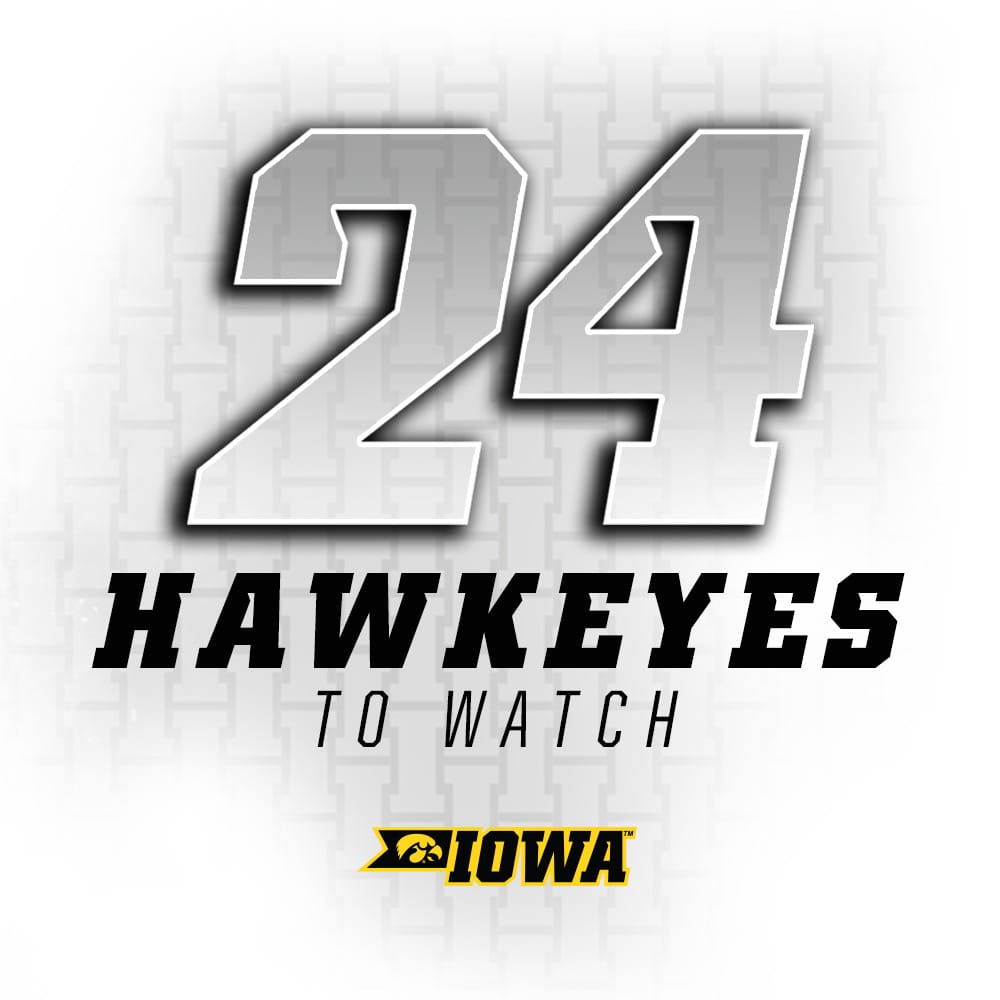 "I knew she was going to be good," said Waikel. "She got to where I thought she could be sooner than that, which was awesome."
 
Tamborski's ascension was remarkable considering her inexperience in diving.
 
The Castle Rock, Colorado, native didn't start diving until she was 13, but she had a gymnastics background to fall back on.  She started in gymnastics when she was 4 and continued through age 12 or 13.  When one of Tamborski's friends started diving, it piqued her interest.
 
"I knew it was like gymnastics, and I loved flipping, but gymnastics hurt my body," said Tamborski. "I wanted to try something new.
 
"I started at a recreation center in a diving class and I wasn't good. I wanted to get more serious, so I started club diving. That was different because of the intensity and we practiced every day of the week, but I liked it."
 
There was frustration along the way.
 
"I knew I wasn't good because I was just starting," said Tamborski. "Coming from gymnastics, I was pretty good, so I was used to getting good scores. When I started diving, it was a hard transition.  It was motivating because I knew I wanted to get better and be good, so I worked even harder."
 
She started on the 1-meter in rec diving and then added 3-meter when she joined the club program. She added the platform to her arsenal in high school when they went to the Air Force Academy to train.
 
"The first time I jumped off," said Tamborski. "I screamed all the way down."
 
Tamborski grew at a rapid pace, becoming a 1-meter and 3-meter regional champion in 2017 and a USA Diving national finalist off the tower. In 2018, she was a USA Diving finalist off 1-meter and placed 13th off 3-meter and platform.  She was a high school All-American as a junior and senior and the 2018 Colorado Diver of the Year.
 
"Once I got more serious in club diving, my coaches were like, 'You can actually do something with this,'" said Tamborski. "When I was progressing fast because of gymnastics, I was so self-motivated. I knew I wanted to keep going.
 
"When I was a junior I started talking to colleges and I sent out a mass email to schools across the country. My coach said (Waikel) emailed and was interested. I took one of my four visits (to Iowa City), and it felt like home."
 
Tamborski used her junior experience with USA Diving as motivation.
 
"In USA Diving, I knew there was a large group (of divers) that was always at the top," she said. "I wanted to be there. Coming into college that was motivating for me."
 
Tamborski posted NCAA Zone Diving standards off 1-meter and 3-meter springboard as a freshman.  She was the Big Ten Freshman of the Week on Dec. 12 and went on to finish 10th off the 3-meter at the Big Ten Championships.  From there, she placed 11th off the 3-meter at the NCAA Zone D Diving Championships to earn a spot at the NCAA Championships.
 
"It was huge for her to get that experience," said Waikel. "Three months before NCAAs she was at Nationals and was still white as a ghost, diving with the top competitors, feeling like she didn't belong. She finaled at that meet, which was huge for her.
 
"Building off that experience as a freshman makes things smoother and her potential better moving forward."
 
Tamborski has posted NCAA Zone qualifying marks off the 1-meter and 3-meter as a sophomore.  She earned her first career Big Ten Diver of the Week honor Oct. 9 and earned a second accolade a week later after diving to a 3-meter title at the SMU Classic.
 
The biggest thing Tamborski wanted to improve on from Year 1 to Year 2 was her mental strength and consistency.
 
"I need to have the consistency to do every dive like I do in practice," she said. "Even those hard dives; I want to learn to hit them in a meet, not just at practice.
 
"I have improved my mental strength so much. On bad days, it's not breaking down and giving in to the day. I am working through it a lot better than I did last year."
 
Waikel has seen growth.
 
"She has matured as an athlete," he said. "Before, she would get so frustrated that the walls would crumble down and there is no value in that. She's starting to see the big picture now."
 
Tamborski's goal for her sophomore season is being better than last year.  Her big picture goal is to qualify for this summer's Olympic Trials.  She will have four opportunities to do so.
 
"I was six points away (from qualifying) last year," she said. "I have a good chance of getting that score and going.  It's one of my goals I have wanted since high school.  I have always wanted to make the Olympic Trials to say I can do it and know I am good enough to be there."
 
It would be a fitting ending to Waikel's two-year plan.