Hawkeye Fan Shop — A Black & Gold Store | Holiday Bowl Central | I-Club Events Page | Lou Groza, Meet Keith Duncan | Record-Setting Duncan Adds 3 More Field Goals | Duncan's Fancy Footwork Vital in Victory Over Purdue | 'Different' Duncan is Kicking Free
By DARREN MILLER
hawkeyesports.com
ATLANTA — A reward for making 29 field goals in a football season has been a week-long tour of Florida and Georgia for University of Iowa junior kicker Keith Duncan.
 
Duncan, a finalist for the Lou Groza Award that honors college football's best kicker, was in Florida on Monday for the 28th annual Lou Groza Collegiate Place-Kicker Awards Banquet, presented by the Orange Bowl.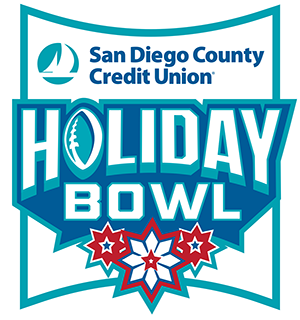 For two reasons, Duncan felt at home.
 
Prior to the banquet, he was joined by Lou Groza Award finalists Rodrigo Blankenship of Georgia and Blake Mazza of Washington State with a goodwill tour of the Palm Beach Children's Hospital.
 
"It is cool giving back to those kids, relating it to the (University of Iowa) Stead Family Children's Hospital in Iowa City," Duncan said. "It was awesome to connect with those kids — maybe create another Iowa fan or two in there, so it was a lot of fun."
 
A popular topic of conversation for Duncan at the children's hospital was The Wave, which occurs after the first quarter of all Iowa home football games. It's a special time when players, coaches, officials, and fans look toward the University of Iowa Stead Family Children's Hospital and wave to patients watching high above from across the street.
 
"Some of the kids, as well as a majority of the staff, were familiar with The Wave," Duncan said. "They know The Wave is basically a national event that goes on every (Iowa football home Saturday). It was cool for them to recognize what is going on in little Iowa City."
 
Once at the banquet, Duncan listened to words of advice from keynote speaker Brad Banks. In 2002, Banks quarterbacked Iowa to a Big Ten Conference championship and a berth in the Orange Bowl against Southern California. Banks was named Big Ten Most Valuable Player, Associated Press Player of the Year, and runner-up for the Heisman Trophy.
 
"It was nice talking to Brad, he did a phenomenal job," Duncan said. "It was an awesome event."
 
Since landing in Atlanta, Duncan has toured the College Football Hall of Fame and visited the Georgia Aquarium. He has also used the time with Blankenship and Mazza to pick their brains and add to his own kicking tool box.
 
"I could relate to Blake because he plays in Washington and doesn't kick in friendly weather all that much," Duncan said. "We talked about that, he is also a native Texan (Duncan was born in Arlington, Texas), so we were talking about the weather change and that you have to drive the ball.
 
"With Rodrigo, he plays in a very competitive (Southeastern) conference; he has had big kicks in his career, so it was cool to talk about the mindset with those big kicks and going into big games."
 
Duncan was named the Bakken-Anderson Big Ten Conference Kicker of the Year after making all 25 point-after attempts and 29 of 34 field goals. He had nine games this season with multiple field goals, five games with three-or-more field goals, and three games with four made field goals. Iowa finished the regular season 9-3 and will play Southern California in the Holiday Bowl on Dec. 27.
 
"I'm very fortunate to be part of this (Home Depot College Football Awards)," Duncan said. "Obviously I would love to win, but it is cool to experience all this."
 
The Lou Groza Award will be presented Thursday from 6-8 p.m. (CT) on ESPN. A Red Carpet Special begins at 5 p.m. on ESPNU.