Hawkeye Fan Shop — A Black & Gold Store | Holiday Bowl Central | Duncan Enjoys Lou Groza Award Tour | I-Club Events Page | Lou Groza, Meet Keith Duncan | Record-Setting Duncan Adds 3 More Field Goals | Photo Gallery | Sea Lions, Seals, And Much More | Duncan's Fancy Footwork Vital in Victory Over Purdue | 'Different' Duncan is Kicking Free
By DARREN MILLER
hawkeyesports.com
ATLANTA — Field goals and point-after touchdowns are never just about the place-kicker. Keith Duncan knows that. So do Jackson Subbert and Colten Rastetter.
 
That's why, after Duncan, a redshirt junior for the University of Iowa, was named a finalist for the Lou Groza Award as the nation's best kicker, he knew he couldn't attend the Home Depot College Football Awards Show by his lonesome.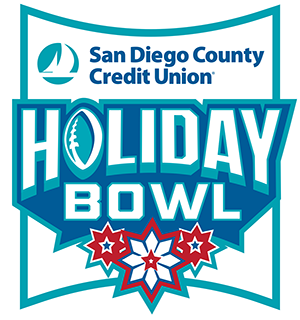 Like every practice rep, like every live game kick, Duncan, Subbert, and Rastetter had to be together Thursday at the College Football Hall of Fame.
 
"Their names may not be recognized as much as mine, but they deserve all the credit," Duncan said. "They have put in as much work as I have, they are part of the unit, so they deserve to be here as well."
 
Keith's parents, Jennifer and Stuart, purchased airfare so both Subbert and Rastetter could attend Thursday's big event that was televised by ESPN. The Hawkeyes woke at 2 a.m., showered, and drove to the Des Moines Airport, where they caught a 5:50 flight to Chicago. After a brief layover, they landed at the Hartsfield-Jackson Atlanta International Airport, and reunited with Duncan.
 
"It is special and we're very appreciative," said Subbert, a senior long-snapper from Williamsburg, Iowa. "It is a whole unit that goes into making field goals. Making it or missing it is on Keith's shoulders, even though Colten and I have a say in that and can make him look good or bad."
 
Rastetter, a senior holder from Guttenberg, Iowa, is a punter who played wide receiver in high school. When the specialists trot onto the field, he knows two things: don't say a word to Duncan, and spin the laces to a straight-forward "12 o'clock."
 
"We hang out all the time and being around each other so long, we know how everyone operates," Rastetter said. "We know we'll do our specific roles and we know we can rely on each other to go out and do our job."
 
It has been a special season for the trio of Hawkeye specialists. Duncan made 29 of 34 field goal attempts, including 14 from between 40 and 49 yards. He was 25 of 25 on PATs for 112 points and was named Bakken-Anderson Big Ten Kicker of the Year. Moments before the College Football Awards Show, Duncan was named second-team All-America by the Walter Camp Foundation.
 
The Subbert-to-Rastetter-to-Duncan connection extends past the practice or game field. Like the other Hawkeye specialists, they spend many hours together outside football. On the Monday before the Hy-Vee Heroes Game against Nebraska, the three were part of "Specialists Thanksgiving." Subbert cooked a turkey, everyone else brought a side dish, and the Hawkeyes enjoyed a mini-feast, four days before ending the regular season with a 9-3 record.
 
Win No. 9 was decided with six seconds remaining in Memorial Stadium, where Iowa had the ball on Nebraska's 30-yard line. Subbert snapped the ball to Rastetter. Rastetter positioned the ball for Duncan. Duncan converted a 48-yard game-winning field goal.
 
"I was excited for Keith," Subbert said. "Conditions were tough and it was a long kick. Colten and I knew if we could get the ball down and in a good spot, we never once thought about Keith missing. We knew it would go through. It put a cherry on top of the regular season."
 
The Lou Groza Award was presented to Georgia senior Rodrigo Blankenship. On the season, Blankenship made 25 of 31 field goals (three of 50-or-more yards) and 44 of 44 PATs for 119 points.
 
Duncan returns next season for another shot at the national honor. But first, he has one more game with Subbert and Rastetter, when No. 16 Iowa takes on No. 22 Southern California in the SDCCU Holiday Bowl on Dec. 27.
 
For tickets and information on the SDCCU Holiday Bowl, click HERE.