Hawkeye Fan Shop — A Black & Gold Store | Hawk Talk Monthly — January | 24 Hawkeyes to Watch 2019-20 | Meet Notes | The Wiz Schedule of Events
By DARREN MILLER
hawkeyesports.com
IOWA CITY, Iowa — Make no mistake, Mallory King was an important component when Davenport (Iowa) Assumption High School won four track and field state championships from 2013-16.
 
She was a solid contributor for a program that dominated with regularity. But nothing jumped out about King's individual PRs. At the state meet as a senior, she ran 58.69 in the 400-meter dash and 2:21 in the 800. Nice times for a decent high school runner, but nothing that indicated Big Ten placewinner or NCAA qualifier.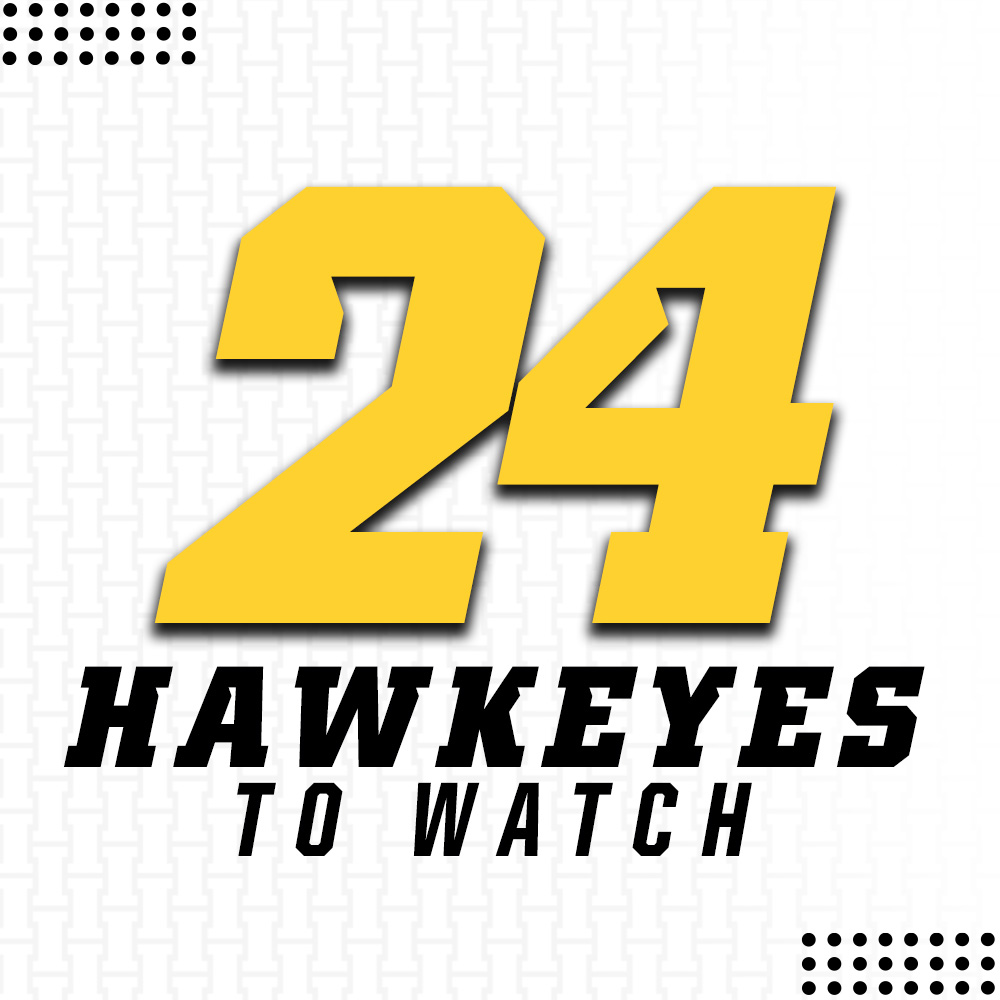 Then King discovered the University of Iowa. A biomedical engineering major, she was first drawn to its engineering school. Even though she didn't think competing for a Division I track and field program was a possibility, Iowa assistant coach Jason Wakenight saw something and believed in her. Three years later, King's work ethic and ability to absorb coaching has taken her to improbable heights.
 
She anchored Iowa's school-record 4×800-meter relay that was runner-up at the 2019 Drake Relays and helped the Hawkeyes secure the Hy-Vee Cup, an award given to the team that earns the most points in five relays. King also made the final and placed seventh in the 800 at the 2018 Big Ten Outdoor Championships.
 
"Her journey from high school to where she is now is spectacular," Wakenight said. "She was used to being on a winning team and in a winning program, but there is no mark out of high school that screamed All-American; nothing stood out and said this girl is going to run 2:04 (in the 800). If you look at her progress and her process, it has been her showing up and doing the little things every day."
 
King opened her third indoor season Dec. 14 at the Jimmy Grant Invitational by winning the 600 in a meet-record and personal-best time of 1:31.05. Her final 200-meter lap of 33.3 was between 0.7-4.6 seconds faster than any of the other eight competitors.
 
"I can't even put a time on where I think she will end up this year," Wakenight said. "She is at least going to have a fair shot at breaking school records in the 800 indoor and out. That is the minimal goal for her, to hunt down those marks."
 
Both of those Iowa records were set by Bethany Praska in 2011 when she ran 2:05.01 indoor and 2:03.78 outdoor. King enters 2020 with an outdoor 800 PR of 2:07.08.
 
At this weekend's Larry Wieczorek Invitational, King will focus on speed and compete in the 400 and 4×400 relay. Those quicker-tempo races will increase her pace in the 800, whenever that day arrives.
 
"It will make that first half of the (800) easier and add confidence that there is not going to be any 800 that is going to go out too fast for me," King said.
 
King did not compete during the 2019 indoor season when the Hawkeyes placed third in the Big Ten with 80 points, three points out of second. Iowa did not score in the 600 or 800 runs at the conference championship, something King expects to change.
 
"I want to make a major contribution to the team points," she said. "Scoring big points and fighting for a medal in the 600 or 800, whichever race I end up running. I want to be a national qualifier in the 800 and be on the 4×4."
 
After a year off from indoor competition, King appreciates a return to the track. She enjoyed cheering her teammates' success last winter, but missed bonding on road trips.
 
"The team did great things last year and I'm eager to get back to being part of it," King said. "A Big Ten championship is always the No. 1 goal, and individually, to make major contributions toward that."
 
During her career, King has also competed in early-season cross country meets. Just as racing 400-meters improves her confidence during the front end of an 800, the fall distance work lets her know she will have a solid kick on the back end of an 800.
 
"It gives me confidence to know when it comes to the last 200, I'm strong enough aerobically and fit enough to finish that race strong," King said.
 
When referring to King, Wakenight said, "Something spectacular is going to happen soon."
 
"Soon" could be Saturday at the Larry Wieczorek Invitational when King toes the starting line for the 400 at 1:30 p.m. (CT) and the 4×400 at 5:15 p.m.