Hawkeye Fan Shop — A Black & Gold Store | 24 Hawkeyes to Watch 2019-20 | Hawk Talk Monthly — March
By DARREN MILLER
hawkeyesports.com
IOWA CITY, Iowa — The result of the Illinois-Iowa men's gymnastics meet rested on the shoulders of University of Iowa senior Mitch Mandozzi.
 
Mandozzi was the final competitor in the final event (high bar) with the Hawkeyes trailing Illinois on March 1 in Carver-Hawkeye Arena. In the previous three seasons, having Mandozzi as the meet's anchor wasn't such an encouraging thought. His gymnastics had been sporadic as a freshman and sophomore, then he began to find his footing near the end of his junior year.
 
By the time he closed the dual against the Fighting Illini, Mandozzi had evolved into a team captain and one of the best leaders on the roster.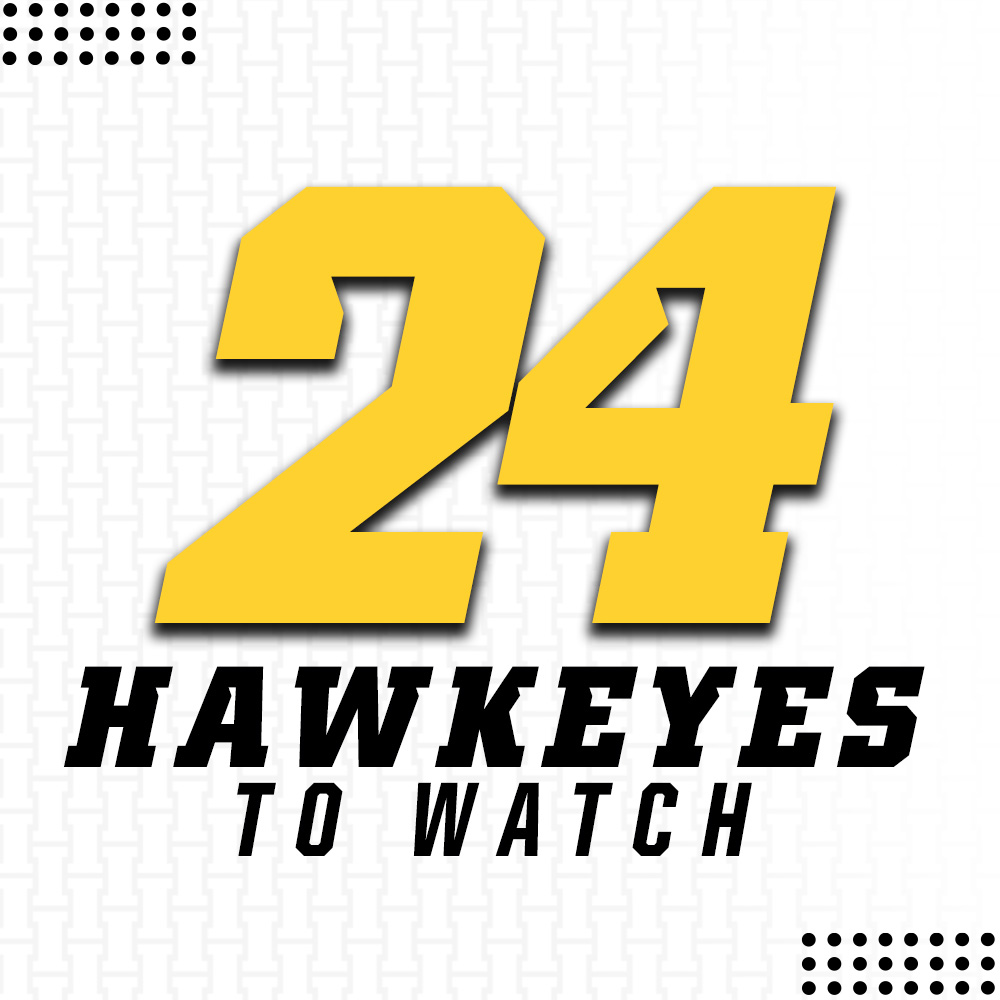 He was also decent on the high bar.
 
"I ended up hitting a great routine to secure a tie with Illinois, which never happens in gymnastics," Mandozzi said.
 
His then career-best 13.750 on high bar (he topped that with 13.800 six days later at Ohio State) meant the Hawkeyes and Illini finished with a score of 403.50.
 
There are a couple reasons Mandozzi will remember that routine. For one, it meant the ninth-ranked Hawkeyes remained undefeated at home in 2020; what he didn't know at the time is that it would be his final performance in Carver-Hawkeye Arena. On March 12, the Big Ten Conference canceled all competition through the academic year because of the coronavirus pandemic.
 
The news broke three days before what would have been Mandozzi's Senior Day competition against No. 3 Michigan. A normal meet week took a weird turn in a hurry.
 
"I started to get nervous for Michigan on Wednesday (March 11)," Mandozzi said. "I woke up, went to class, got back home and got the notification the season was canceled. I was shocked, but I wasn't sad at first. It was very fast-moving. None of us knew how to react; during the weekend the emotions started to come."
 
Carver-Hawkeye Arena was dark March 15. Mandozzi's mother, father, grandmother, aunt, uncle, and brothers were not in attendance, as expected. There was no postgame meal at Vue RoofTop, where Mandozzi and fellow seniors Nick Merryman and Brandon Wong would celebrate their careers.
 
"I wanted (Senior Day) to be just about us, to keep building on what we were doing and keep trending upward as a team," Mandozzi said. "I wanted to go out confident, focus on what we were doing; I wanted to have a good, solid day."
 
Fortunately for Mandozzi, he ended his collegiate career with no regrets. On March 7 at Ohio State, he reset his career-best score on high bar. But the end-of-season celebration the Hawkeyes enjoyed a year earlier was missing. On March 23, 2019, they clinched a share of their first regular season Big Ten championship since 1998 in Minneapolis.
 
That day was also a leadership coming out party for Mandozzi.
 
"We knew he had this potential and his gymnastics were beautiful," Iowa head coach JD Reive said. "We knew it was there and it started to show up last year."
 
The two biggest confidence-building milestones for Mandozzi were being a contributor to the Big Ten championship team and qualifying for the Senior U.S. Championships from Aug. 8-11, 2019, in Kansas City, Missouri.
 
"Making the U.S. Championships put him in a leadership position," Reive said. "Before, he was kind of a follower teammate, then he emerged as a good leader. He has grown so much over the course of this year."
 
Mandozzi, a native of Harvard, Massachusetts, primarily competed on high bar, vault, and parallel bars. He calls his entire junior season a highlight, when he set career-bests of 14.566 on vault, 13.750 on parallel bars, and 13.650 on high bar.
 
"I came off two years of kind of being lazy and not competing, and turning it around and competed that whole year," Mandozzi said.
 
He won his first event this season at Nebraska on Jan. 26 with a career-high 14.600 on vault. His final two meets — against Illinois and at Ohio State — saw him twice reset a career-best on high bar.
 
A health and human physiology major, Mandozzi will apply for nursing school at the University of Iowa and at schools in Chicago or closer to home in Boston.
 
Reive refers to Mandozzi's journey as a "great coaching story." The ninth-year head coach took pride in watching a student-athlete's transformation both athletically and socially. Mandozzi credits his growth to the University of Iowa and its men's gymnastics program.
 
"It has given me something to work for, given me purpose to stay in line and not get distracted in college," Mandozzi said. "It has given me a sense of purpose and something to work toward with an end goal."
 
His days as a gymnast have ended, but life as a Hawkeye continues.
 
"These guys around me will be friends for the rest of my life," Mandozzi said. "I don't know if any other part of my life will give me something like that. It has given me a love for the state of Iowa and this university for the rest of my life. I will always be grateful for that."