IOWA CITY, Iowa — This is an important time for me as a leader and for our program. This Review brings us face-to-face with allegations of uneven treatment, where our culture that mandated uniformity caused many Black players to feel they were unable to show up as their authentic selves.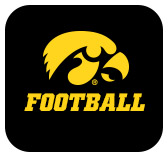 Up until June 4, 2020, I believed our program was healthy.
That changed when several former Hawkeye players posted on social media about their individual experiences while in our program. Their decision and courage to speak followed the death of George Floyd which sparked collective anger and outrage. It created a moment, movement and platform for Black Americans to share their experiences and for us to listen – really listen – in a different way.
Some Black players felt they were treated differently because of their skin color. I want to apologize for the pain and frustration they felt at a time when I was trusted to help each of them become a better player, and a better person.
As a coach, my first and primary responsibility is to teach. However, it is important to know when the teacher must become the student.
In my one-on-one discussions with dozens of former players, I have appreciated their candor and willingness to help improve the program. I am grateful for the confidence they have in me to lead this football program forward.
There are several key take-aways that influence how we will advance the program, so every student-athlete has a healthy and positive team experience.
I am responsible, period. As the head coach, I am responsible for all facets of the program. I take pride in having an NFL-style professional program which means position coaches have a lot of autonomy when it comes to curriculum and coaching style. The former players' experiences underscore the need for me to be more involved with every aspect of the program, so coaches and staff are carrying out their responsibilities in a manner consistent with my expectations. While there may always be blind spots for any leader, I must be more vigilant in identifying them.
"As a coach, my first and primary responsibility is to teach. However, it is important to know when the teacher must become the student. "

Kirk Ferentz, University of Iowa football head coach
We have started by focusing on a culture that is more inclusive for all players and coaches. A strong culture is based on trust and creates a sense of safety and unity where the team is more important than any one individual. Over the past many weeks, I learned that our culture was not as strong or as inclusive of players and coaches as I thought. Many Black players did not feel they could show up as themselves and instead had to conform to a white culture. More concerning was learning that in one area of the program, coaching had crossed the line from demanding to demeaning. That is never acceptable.
We have made several adjustments to our program – most notably in the strength and conditioning coaching staff. Other changes include lifting restrictions on social media, dress code, changing our approach regarding play body weights, and increasing the amount of time we meet, talk and listen to one another as a team.
Building relationships is at the heart of coaching. We are invested in every player we bring into our program. We cannot begin to know how each player is feeling when he walks into the building or on the field. Everyone's life experiences are different as are their insecurities and struggles. We are working at connecting even more with each player so we understand their perspective and can help guide them to reach their full potential.
This has been a moment of truth for me as a leader and for the program I have devoted my career to building. The release of this independent review is not the end of the conversation, it is the beginning of the next chapter in our program's history.
Senior players talk about leaving the jersey in a better place. My commitment is to make certain I leave the program in a better place, too. Thank you for the opportunity to lead this change and lead the Iowa Hawkeyes.