By DARREN MILLER
hawkeyesports.com
IOWA CITY, Iowa — Cow tongue connoisseurs, rejoice.
When there is an ultra-important football game at Kinnick Stadium, Josh Yilek and his buddies have a delicacy loaded with vitamin B-12 to treat your taste palate.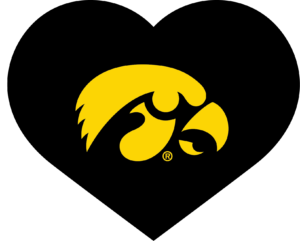 There won't be cow tongue at every tailgate in the English Philosophy Building parking lot near the main library and Iowa River. But Yilek will be there. At 34-years-old, he has attended 118 consecutive home football games, including two at Soldier Field in Chicago.
"My whole family has enjoyed University of Iowa athletics and I think I took it to another level," Yilek said. "It gives you something to block out what else is going on in the world. It is football on Saturday and basketball and wrestling in the winter. I went to school at the University of Iowa and grew up on Hawkeye athletics. It's something I look forward to when the leaves begin to change."
Yilek graduated from the University of Iowa in 2008 with a degree in interdepartmental studies (business). He lives in North Liberty and works for Hills Bank as an underwriter in the mortgage department for the Coralville branch.
Yilek grew up in Tama, Iowa, and graduated from South Tama High School. His first recollection of Hawkeye athletics was at his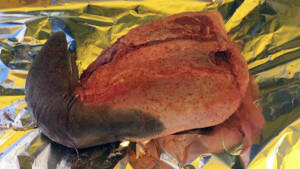 grandmother's house with the family huddled around a television watching the 1991 Rose Bowl.
"I wasn't paying much attention to the game, but I remember everybody shouting and getting into it," Yilek said.
He really caught Hawkeye fever a few years later when Hawkeye linebacker Mike Dolezal, a friend of Yilek's aunt, gave Josh a tour of campus and the football locker room. (Dolezal lettered from 1998-2001.)
"My whole family has enjoyed University of Iowa athletics and I think I took it to another level. It gives you something to block out what else is going on in the world."

Josh Yilek
The 2003 season sticks out for Yilek because that's when he attended his first bowl game. He was 18 and joined a friend on a charter bus that traveled to Tampa, Florida, for the Outback Bowl. Iowa defeated Florida, 37-17.
"After the 2002 season, I fell in love," Yilek said. "I watched Iowa football religiously and read all the news articles.
"I got permission to go to the Outback Bowl and I called my mom on pay phones at different stops. The Hawks won and it was a fun experience."
Regardless of start time, Yilek arrives to his tailgate at 6 a.m. He sets up, talks with other tailgaters, breaks out a Nintendo 64 and plays a few games of Mario Kart. Then it's time to watch College Gameday and BTN leading up to Iowa's kickoff. If the game is big enough — and the Hawkeyes need an extra boost — there will be cow tongue, a tradition that began in 2013 or 2014.
"My buddy thought it would be a unique thing to cook," Yilek said. "We aren't obsessed with cow tongue, but we won the game and we were underdogs. Since then, every year we pick a big game and we smoke cow tongue. It's a superstition now."
Yilek has also added a Hawkeye tradition to his home. The bathroom in his "man cave" has a sign that reads "Visitors" on the door. Inside, the majority of the decor is pink. There are two framed photographs of Kinnick Stadium's visiting locker room, as well as a wall hanging of Hayden Fry with a quote.
"I'm working on my wife for a pink toilet," Yilek said.
Yilek's wife, Megan, is also a graduate of the University of Iowa. She is a manager in the insurance department at the University of Iowa Hospitals and Clinics. They have three children: Jonah (7-years-old), Makena (3), and Jaida (1).