IOWA CITY, Iowa — University of Iowa graduate assistant diving coach Zhipeng (Colin) Zeng has been named diving coach at Colorado Mesa University.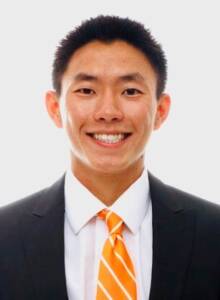 Zeng will join the Maverick program after spending the past year-plus with the Hawkeyes, where he helped coach a pair of  divers to NCAA Division I All-America honors in 2020.
Zeng served as a diving coach for both the Ohio State Diving Club and the Tennessee Aquatic Diving Clubs during his time as a student-athlete before moving on to his role at Iowa, where he and head diving coach Todd Waikel coached Hawkeye freshman Mohamed Neuman and sophomore Samantha Tamborski to All-America honors on the 3-meter springboard in 2020.