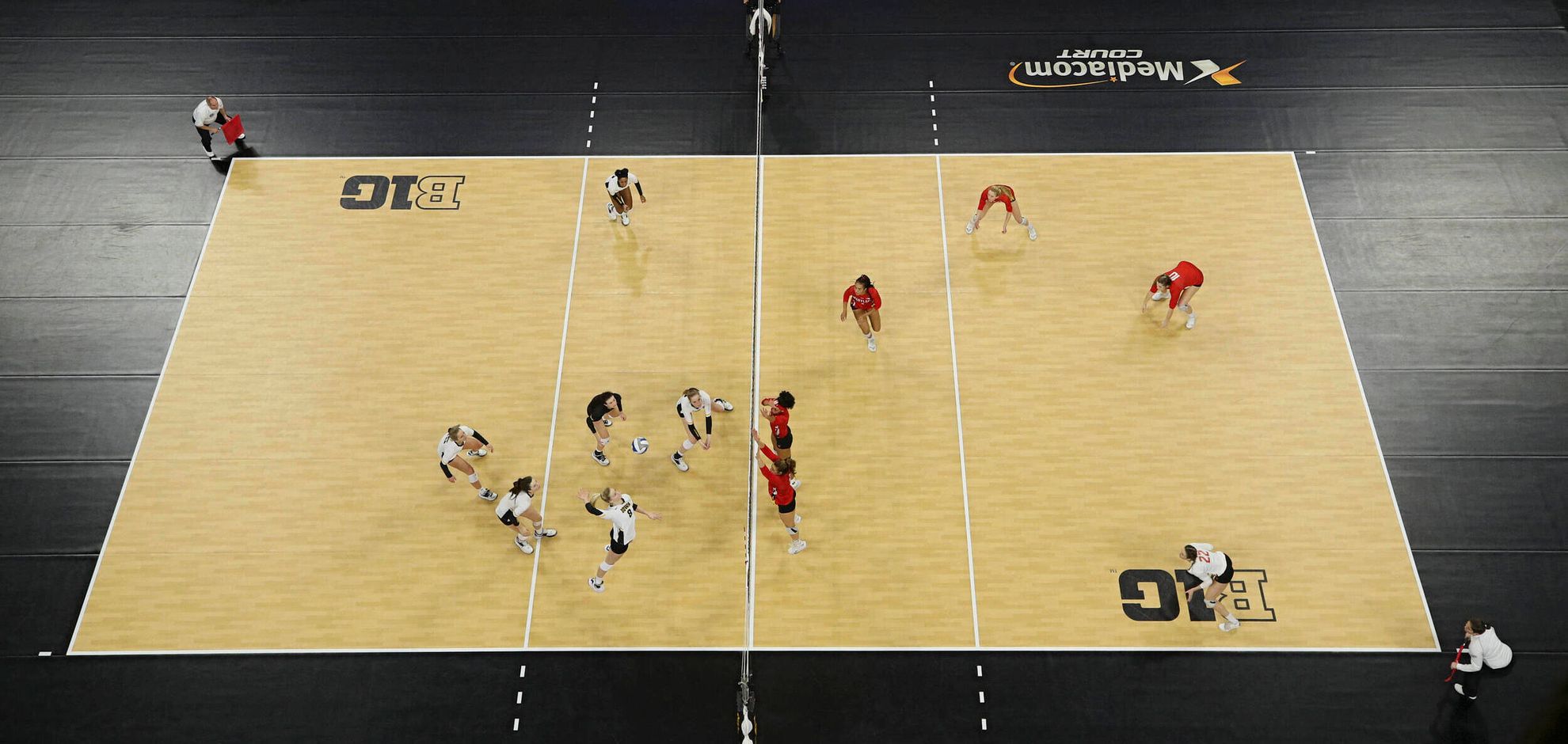 CARVER-HAWKEYE ARENA
Carver-Hawkeye Arena serves as Iowa volleyball's center of operations, including a practice gym, locker room, weight room, training room, and staff offices.
The field hockey team members have access to the Indoor Iowa Hawkeye Turf Facility, an indoor replica of Grant Field. The facility provides opportunity for athletes to practice all-year round and in inclement weather.
LOCKER ROOM
The team locker room provides every athlete with their own individual locker with a lock box and shoe storage. The room also houses cable TV and a sound system. Athletes are also provided a laundry service to clean their workout gear.