STYLE OF PLAY
• PLAYING WITH PASSION AND A LOVE OF THE GAME 
• PUSHING THE BALL AND AGGRESSIVELY ATTACKING THE BASKET
• SHARING THE BASKETBALL, FINDING THE OPEN TEAMMATE
• CHANGING DEFENSE AND DISRUPTING THE RHYTHM OF THE OPPONENTS
• SINKING THE OPEN 3-POINTER
• HELPING OUT TEAMMATES
"Players and fans enjoy our style of basketball. We play an up-tempo style, push the ball, attack the basket, and catch the defense off balance. We want to score in the 80's and 90's. Defensively, we change defenses and disrupt rhythm. Our players have fun and enjoy what they do on the floor."

Iowa Head Coach Fran McCaffery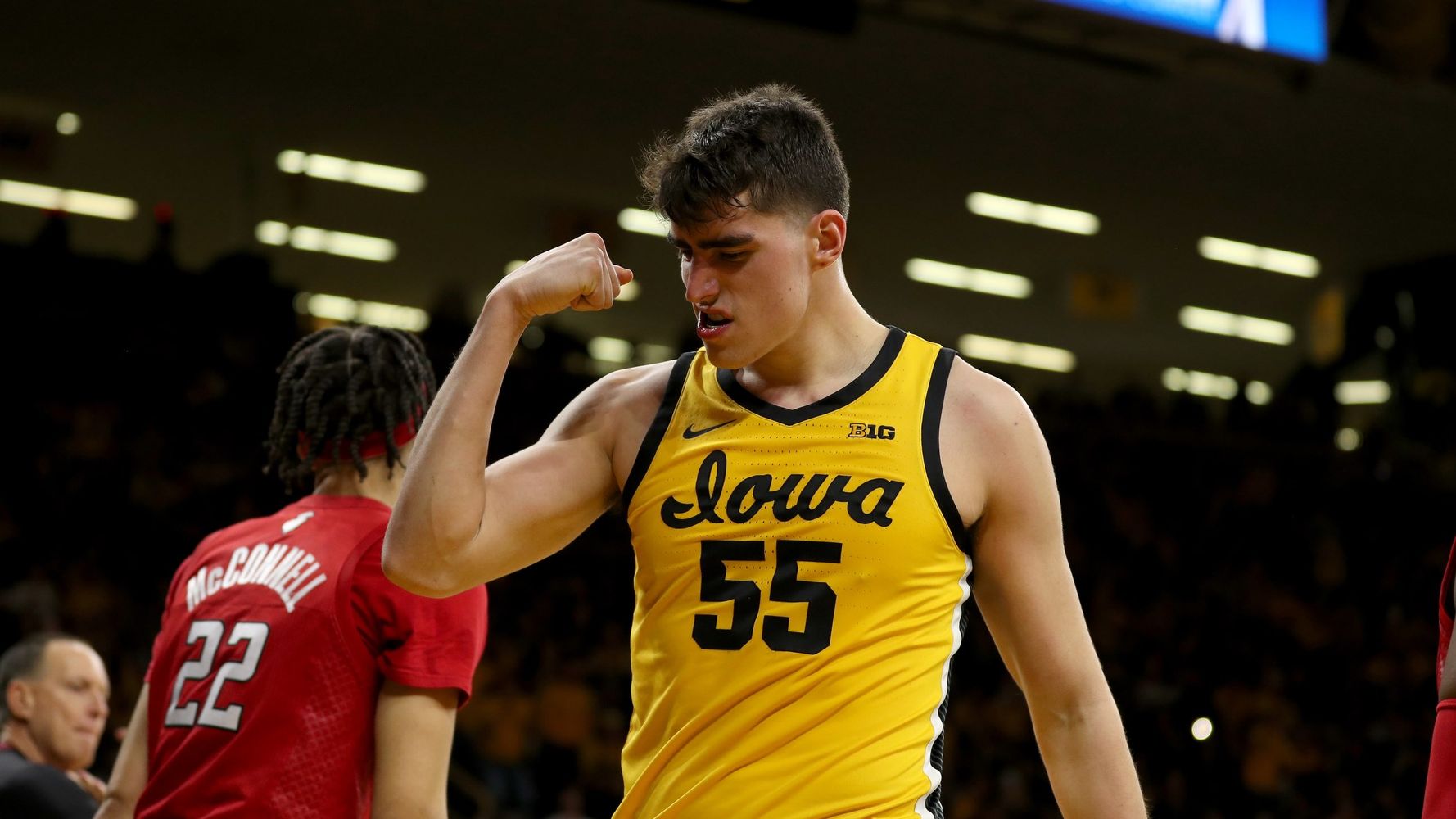 CONSIDER THESE FACTS
• Iowa won a nation-best seven games over ranked opponents in 2019-20.
• Iowa led the Big Ten in scoring offense (77.7) in 2019-20; the Hawkeyes have led the conference in scoring three of the last seven seasons, including the last two years.
• The Hawkeyes have won 10 or more Big Ten games five of the last six seasons.
• Iowa has won 20 wins or more games in six of the last eight seasons and posted Big Ten upper division finishes seven of the last eight years.
• Iowa has ranked second in the Big Ten in assists per game each of the past four seasons (2017-20), including ranking sixth or better nationally, three of the last four years.
• National Player of the Year Luka Garza was the only player in the country to amass 700+ points, 300+ rebounds, 50+ blocks and 35+ 3-pointers in 2019-20.
• Connor McCaffery was the only player in Division I basketball in 2019-20 with 120+ assists and fewer than 30 turnovers. He also led the country in assist-to-turnover ratio (4.59).
• Luka Garza (23.9) and Joe Wieskamp (14.0) combined to average 37.9 points per game, which was the fifth best scoring duo in the country in 2019-20.
• Iowa has had a player lead the Big Ten in free throw percentage each of the past three seasons: Jordan Bohannon in 2018 and 2019, and Joe Wieskamp in 2020.