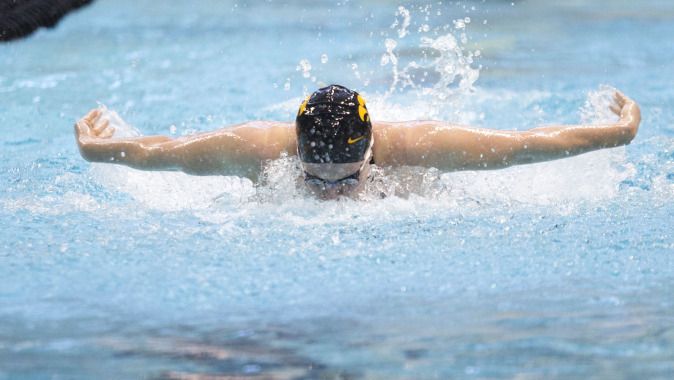 August 7, 2014
IRVINE, Calif. — Two University of Iowa swimmers — senior Grant Betulius and junior Colleen Champa — wrapped up day one of competition at the Phillips 66 National Championships in Irvine, California, on Thursday.
Betulius, competed in the 200-meter backstroke, where he recorded a time of 2:09.63.
Champa swam the 200-meter breaststroke, clocking a time of 2:37.55.
The Hawkeyes will take the pool again tomorrow afternoon when Mike Nelson and Emma Sougstad compete in the 50-meter breaststroke. Betulius will join the two while competing in the 50-meter backstroke.
Live results and streaming video of the Phillips 66 National Championships can be viewed at usaswimming.org