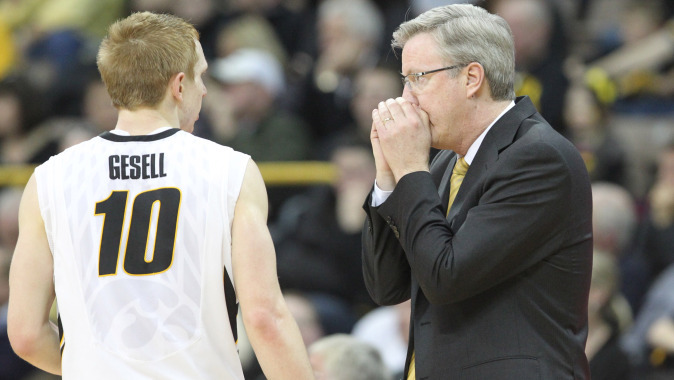 Aug. 13, 2014
IOWA CITY, Iowa — The Big Ten Conference in conjunction with ESPN announced today its "Super Tuesday" lineup for the 2015 men's basketball season.
"Super Tuesday" features a Big Ten game each Tuesday night, for nine weeks, beginning Jan. 6. The University of Iowa is scheduled to appear in primetime on ESPN (HD) twice, both on the road. The Hawkeyes will travel to Madison, Wisconsin, to face the Badgers on Jan. 20 (8 p.m. CT), and will visit the Hoosiers March 3 (6 p.m. CT) in Bloomington, Indiana.
Yesterday, it was announced Iowa's ACC/Big Ten Challenge game at North Carolina on Dec. 3, will tipoff at 6:30 p.m. (CT). That contest will be televised on ESPN (HD).
The remainder of Iowa's schedule will be released in the coming weeks.
To request season tickets, contact the UI Ticket Office at 1-800-IA-HAWKS or visit hawkeyesports.com.
ESPN Big Ten Super Tuesday Lineup
Jan. 6 — Ohio State at Minnesota
Jan. 13 — Michigan at Ohio State
Jan. 20 — Iowa at Wisconsin (8 p.m. CT)
Jan. 27 — Nebraska at Michigan
Feb. 3 — Indiana at Wisconsin
Feb. 10 — Wisconsin at Nebraska
Feb. 17 — Michigan State at Michigan
Feb. 24 — Wisconsin at Maryland
March 3 — Iowa at Indiana (6 p.m. CT)