Aug. 26, 2014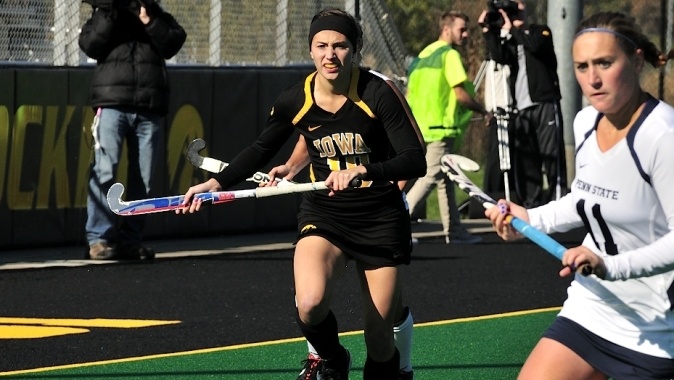 August 26, 2014
IOWA CITY, Iowa — The University of Iowa field hockey team is ranked 20th in the country in the 2014 Penn Monto/National Field Hockey Coaches Association (NFHCA) Division I Preseason Poll, announced today by the NFHCA. The Hawkeyes garnered 173 points in the rankings, and one first-place vote.
Iowa has been ranked each week (33 weeks) in the poll dating back to Sept. 6, 2011.
The Hawkeyes open the 2014 schedule taking on three consecutive preseason-ranked opponents. The Hawkeyes will face No. 2 North Carolina, No. 11 Wake Forest and No. 6 Virginia. Iowa is set to take on nine preseason-ranked foes throughout the season.
Iowa is one of six Big Ten teams to land a spot on the NFHCA top-20 along with Maryland (first), Penn State (eighth), Northwestern (14th), Michigan State (16th), and Michigan (17th).
Iowa opens the regular season this weekend taking part in the ACC/Big Ten Challenge in Chapel Hill, N.C. Iowa will square off with Wake Forest on Saturday at 1 p.m. (CT), and North Carolina on Sunday at 10:30 a.m. (CT).