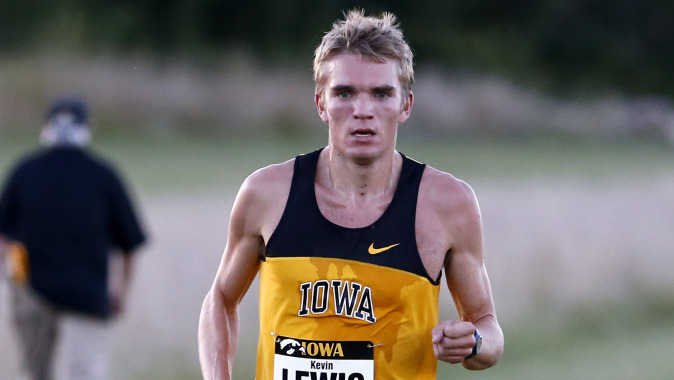 August 27, 2014
Weekly Release

THIS WEEK
The University of Iowa men's and women's cross country teams kick off the 2014 season at the Bulldog 4K Classic on Friday. The meet will be held at Ewing Park in Des Moines, Iowa. The women's 4,000 meter race begins at 5 p.m. (CT). The men's 4,000 meter race follows at 5:45 p.m.
TRAVEL INFORMATION TO EWING PARK
Due to heavy construction taking place near Ewing Park, spectators are advised to travel southbound along SE 14th Street and turn left onto Army Post Road heading eastbound before taking another left onto Indianola Road northbound.
IN THE RANKINGS
The men's cross country appeared in the latest USTFCCCA Regional rankings released on Monday. The Hawkeyes are currently ranked 15th in the Midwest Region.
A GLIMPSE INTO THE 2014 SEASON
The Iowa women's cross country team returns its top five finishers from the 2013 Big Ten Championships and NCAA Midwest Regional — sophomores Katie Adams and Tess Wilberding, junior Courtney Martin, and seniors Shannon Maser and Rachel Price. Junior Lisa Gordon, who returns from an injury, is also expected to contribute.
LEWIS OUT IN FRONT
Senior Kevin Lewis returns as the Hawkeyes' top finisher from the 2013 season, leading the team in each of his five competitions. Lewis posted three personal best times in the 6,000, 8,000, and 10,000 meters, including a 15th place finish at the NCAA Regional. Lewis currently owns the eighth best 6,000 meters time in school history, which he recorded at the 2013 Black & Gold Invitational.
HEAD COACH LAYNE ANDERSON
Layne Anderson is in his 12th year as the head coach for the Iowa women's cross country and track and field teams. Anderson will also serve as the head coach for the men's cross country team this season.
HAWKEYE NEWCOMERS
The Iowa women's cross country team has six newcomers to its 2014 roster — Marta Bote Gonzalez, Anna Eisenzimmer, Taylor Majher, Kara Neustrom, Anne Reischmann, and Elizabeth Niedert. Freshmen Michael Melchert and Daniel Gardarsson are new additions to the men's roster.
VOLUNTEER ASSISTANT COACH JON MICHAEL BRANDT
Jon Michael Brandt joins the program as the new volunteer assistant coach after competing for the Hawkeyes in cross country and track and field from 2010 – 13. Brandt was a five-time letterwinner for the Hawkeyes, finishing his collegiate career with a 15th place finish at the Big Ten Outdoor Championships in the 10,000 meters.
2014 BIG TEN CHAMPIONSHIPS
The Hawkeyes host the Big Ten Championships on Nov. 2 at the Ashton Cross Country Course. Prior to the event, Iowa will host the Big Ten Preview on Sept. 20. This year's meet marks the 100th anniversary of the Big Ten Men's Cross Country Championships.
UP NEXT
The Hawkeyes travel to Normal, Illinois to compete at the Illinois State Invitational on Sept. 12.