Oct. 1, 2014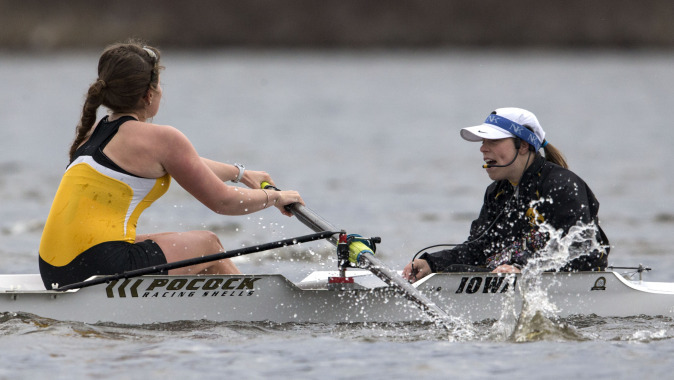 Download your Hawk Talk Monthly android app

IOWA CITY, Iowa — The University of Iowa women's rowing team heads to Lake Lemon in Bloomington, Indiana, for a scrimmage against the Hoosiers this Saturday, Oct. 4.

"Scrimmaging with Indiana is an excellent opportunity. Not only are they a B1G rival but they're also a team that capped their 2013-14 run with an 11th place finish at the NCAA Championship so it will be nice to get a sense of how they're doing," said head coach Andrew Carter.

This will be Indiana's first formal scrimmage of the season, following their informal scrimmage with Louisville's rowing program.

"It's a team we respect and a team that can give us a lot of information about where we are," said Carter. "Coach Peterson and I have been working together to structure a day that benefits both squads and I think we'll get a great deal out of the experience."

Last weekend, the Hawkeyes dominated the Head of the Des Moines regatta by taking the top three positions in the women's collegiate 8+ event. Iowa carried their momentum into the women's collegiate 4+, taking the top four spots in the event. The team kept its winning streak going with a first place finish in the women's collegiate novice 8+.

Next up for the Hawkeyes is their third and final event of the fall season. The squad will travel to Lawrence, Kansas, on Oct. 18 for the Jayhawk Jamboree.