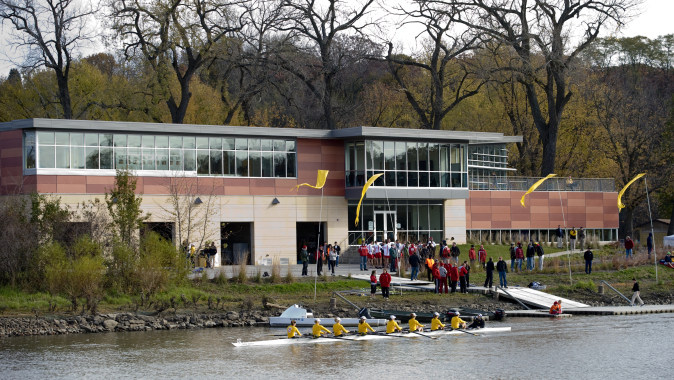 Oct. 6, 2014
Download your Hawk Talk Monthly android app

IOWA CITY, Iowa — The University of Iowa rowing program will hold a clinic on November 8 at the P. Sue Beckwith Boathouse on the UI campus. This clinic is open to any and all high school students and will run from noon to 3 p.m. (CT).

All in attendance will have the opportunity to learn the fundamentals of rowing from Hawkeye coaching staff on the ergometer and in the indoor water tanks of the boathouse. The clinic is a great opportunity for high school athletes to discover a new sport and have all eligibility questions answered. The cost of the clinic is $50.

Registration is available online at iowasportscamps.com. Participants are asked to bring a water bottle, sunglasses, tennis shoes, and close-fitting tops and bottoms such as dry fit or spandex to wear during the clinic.

Contact assistant rowing coach Jeff Garbutt with any questions via email at jeffrey-garbutt@iowarowing.com.