Oct. 14, 2014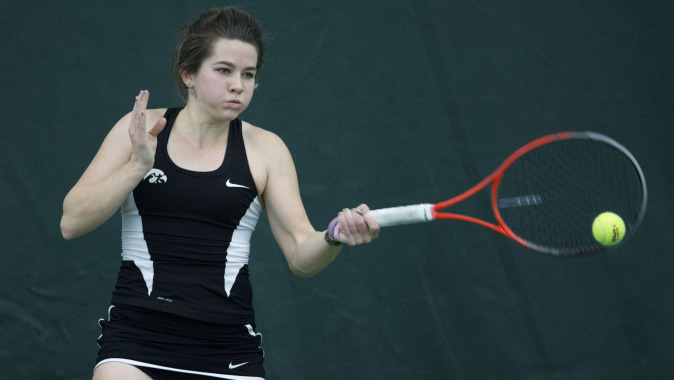 Oct. 14, 2014
Qualifying Bracket- Thursday

IOWA CITY, Iowa — The University of Iowa women's tennis team has four players competing this week at the ITA Central Regional Championships in Stillwater, Oklahoma. The tournament begins Thursday and concludes Monday at the Greenwood Tennis Center.
Seniors Shelby Talcott and Morven McCulloch enter the main draw of the singles tournament seeded No. 9 and No. 10, respectively. Seniors Ellen Silver and Katie Zordani compete in the qualifying draws Thursday. Both Hawkeyes need to advance two rounds to qualify for the main draw.
Silver/McCulloch and Zordani/Talcott will be teaming up for the doubles competition beginning Friday. Silver/McCulloch will play together for the first time this season, while Zordani/Talcott look to improve their 2-1 record as a doubles team.
"The ITA Regionals is an opportunity to take on some of the best players in the Central Region and will look to make the most of it," said UI head coach Katie Dougherty. "We've had a couple of weeks of good practice after the Furman Fall Classic and look forward to watching that work translate into competitive matches and wins."