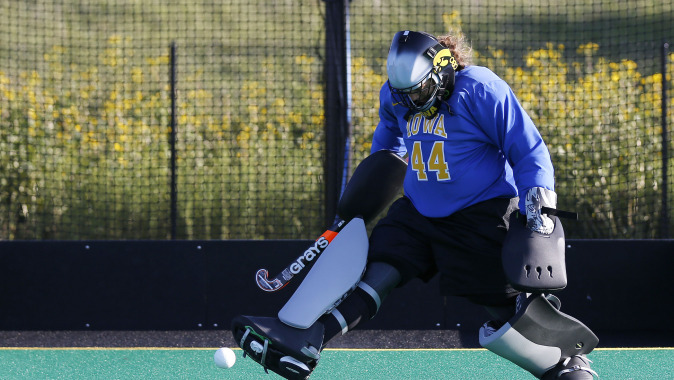 October 28, 2014
IOWA CITY, Iowa — University of Iowa sophomore goalkeeper Alexandra Pecora has been named Big Ten Defensive Player of the Week, the conference announced Tuesday. The Marlton, New Jersey, native tallied four saves in a 70-minute effort in the Hawkeyes 4-0 shutout over No. 4 Penn State.
Pecora (10-5) limited a Penn State offense that ranked 12th-nationally in goals (3.19) and had only been shutout once all season (Sept. 6, at No. 2 Connecticut). The feat marked Pecora's third shutout in 2014.
For the season, Pecora has 58 saves through 15 games and a .707 save percentage.
The 14th-ranked Hawkeyes (11-5, 4-3) close the regular season at No. 2 Maryland on Saturday at noon (CT).