Nov. 18, 2014
THE SETTING
No. 25 Iowa (1-0) travels to New York City for the 2K Classic benefiting the Wounded Warriors Project. The Hawkeyes will face No. 10 Texas (2-0) on Thursday at 6:02 p.m. (CT) in Madison Square Garden. Syracuse will face California in the Thursday doubleheader nightcap. Friday's consolation game will tipoff at 4 p.m. (CT), while the championship game is slated for 6:30 p.m. (CT).
ON THE AIR
Radio: Iowa games are broadcast on the Hawkeye Radio Network. Gary Dolphin handles the play-by-play, along with color commentator Bob Hansen. The network includes more than 40 stations that blanket the state of Iowa and include portions of Illinois, Nebraska, Minnesota, Missouri and Wisconsin. The Hawkeye Radio Network coverage includes a 60-minute pregame show.
TV: Thursday night's game will be televised nationally on ESPN2 (WATCHESPN). John Saunders, Len Elmore and Jeff Goodman will call the action.
2K CLASSIC SEMIFINAL GAME QUICK HITS
? Iowa and Texas have met four previous times, with each team winning twice. All four previous meetings have taken place on a neutral floor, with the last coming in 2009 in Kansas City.
? Thursday will be the earliest Iowa will have played a ranked opponent to start a season since 2009, when it played No. 3 Texas in the fourth game of the year (L, 85-60).
? Iowa returns to Madison Square Garden for the second time in two years. The Hawkeyes advanced to the NIT championship game in April, 2013.
? Friday's win was Fran McCaffery's 75th as head coach at Iowa. McCaffery signed a one-year contract extension last week to be the Hawkeyes' head coach through the 2019-2020 season.
? Iowa allowed 56 points in each of its first two games. The Hawkeyes beat Hampton, 90-56, and North Dakota State, 87-56.
? Iowa is 36-6 when scoring 80 points or more, the last five seasons. The Hawkeyes are 41-1 when holding opponents to fewer than 61 points, the last five years.
? Last year, Anthony Clemmons reached double figures in scoring once. The guard has scored double digits in each of the first two games to start his junior season (12 points versus Hampton and 12 against North Dakota State).
HAWKEYES TOP NORTH DAKOTA STATE
? A 21-2 run spanning halves lifted the Iowa men's basketball team to an 87-56 win over North Dakota State.
? For the second straight game, five Hawkeyes reached double figures. Gabriel Olaseni led the Hawkeyes with 14 points, Jarrod Uthoff contributed 12, Anthony Clemmons netted 11, while Adam Woodbury and Aaron White each had 10 points.
? Iowa shot 90 percent from the foul line, sinking 18 of its 20 attempts. The Hawkeyes also shot 54 percent (30-of-56) from the field.
? Adam Woodbury and Gabriel Olaseni both registered double-doubles. Woodbury had 10 points and equaled a career high with 11 rebounds for his first career double-double; Olaseni posted 14 points and snagged 11 rebounds for his fifth career double-double.
? It marked the fourth time in the Fran McCaffery era that Iowa had two-plus players with 10+ points and 10+ rebounds in the same game.
? Anthony Clemmons had 11 points and tied a career high with three steals. The junior has reached double figures in each of his first two games.
? Josh Oglesby tied a career high with four assists, while Peter Jok matched a career high with two steals.
SCOUTING TEXAS
Texas scored 85 points in its first two games, beating North Dakota State, 85-50, and Alcorn State, 85-53, last weekend in 2K Classic Regional Round games. Sophomore Isaiah Taylor led the Longhorns in scoring both contests, averaging 15.0 points in the two wins. Freshman Myles Turner averaged 12.5 points and 6.5 rebounds, while senior Jonathan Holmes averaged 12 points and 7.5 boards. Texas dominated the glass, owning a +19 rebounding margin in both contests. The Longhorn's win over Alcorn State on Nov. 16, was the program's 1,700th.
HAWKEYE HUDDLE IN NEW YORK
There will be a "2K Classic Hawkeye Huddle" on Thursday, 4-6 p.m. (ET) at Quinn's Bar and Grill, located at 356 West 44th Street in New York. The Huddle location is less than one mile from Madison Square Garden. Iowa and Texas tipoff at 7 p.m. (ET). There will not be a scheduled Hawkeye Huddle prior to the Friday night game, but fans are welcome to gather against at Quinn's Bar and Grill prior to tipoff.
DICKERSON, UHL RETURN TO THE EAST COAST
Sophomore transfer Trey Dickerson and freshman Dom Uhl return to the East Coast this week. Dickerson hails from Queens, New York, while Uhl played prep basketball at Point Pleasant Beach High School in New Jersey.
WHITE HOT
Iowa has three players shooting above 64 percent from the field and five above 56 percent. The Hawkeyes also have two players shooting above 60 percent from 3-point territory (minimum six attempts).
HAWKEYE FASTBREAKS
? The Hawkeyes will play five games in 10 days beginning Thursday in New York.
? Iowa split its two games in its last two visits to Madison Square Garden. In 1999, Iowa beat No. 1 Connecticut (70-68), but fell to Stanford (72-58). In 2013, Iowa beat Maryland (71-60), but lost to Baylor (74-54) in the NIT semifinals and championship, respectively.
? Iowa has won 26 straight nonconference home games, a streak that dates back to November 2011 (Clemson). The active streak ties Oregon for 11th in the country.
2014 IOWA BASKETBALL TEAM HIGHLIGHTS
? Iowa won 20 games or more in consecutive seasons for the first time since 2004-05/2005-06.
? Iowa returned to the NCAA Tournament for the first time since 2006. The Hawkeyes, who played in their 23rd tournament, fell 78-65 in overtime to Tennessee in the first round.
? Fran McCaffery is one of 12 coaches to guide four different teams to the NCAA Tournament.
? Iowa finished sixth in the Big Ten standings for the second consecutive season. McCaffery has posted upper division finishes in each of the past two seasons at Iowa and 14-of-18 seasons as a head coach. He has posted 20 wins or more six of the last eight seasons, including the last two at Iowa (2013 and 2014).
? Iowa scored 2,689 points, which are the fifth most in program history.
? Iowa attempted 660 free throws — the third most in program history.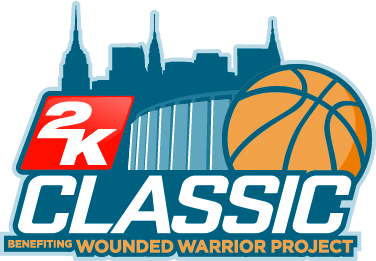 2014 INDIVIDUAL HIGHLIGHTS
? Devyn Marble (first) and Aaron White (third) were all-conference honorees. Marble is Iowa's first all-conference first-team honoree since Adam Haluska in 2007.
? Aaron White was the only player in the country to shoot better than 55 percent from the field and 80 percent from the free throw line in 2013-14. White, who amassed 1,301 points, became just the fourth Hawkeye to accumulate 1,300+ points as a junior, joining Roy Marble (1,441), Ronnie Lester (1,423) and Jess Settles (1,303).
? Junior Gabriel Olaseni is one of only four players in the country (minimum 160 rebounds) with more offensive rebounds (82) than defensive (81).
? Peter Jok shot at a 34.8 percent clip from 3-point range, which is eighth best for an Iowa freshman.
ACADEMIC EXCELLENCE
In recognition of Mike Gesell's outstanding academic record in the Tippie College of Business at The University of Iowa, the junior has been invited to become a member of Beta Gamma Sigma, the National Scholastic Honor Society for business students. This honor is reserved for students who have earned GPAs that place them in the top 10 percent of their class. The UI chapter, established in 1920, is one of the 10 oldest in the nation.
ROSTER CHANGES FOR 2014-15
Roy Devyn Marble, Melsahn Basabe, and Zach McCabe exhausted their eligibility after last season, while forwards Kyle Meyer and Darius Stokes transferred. Iowa welcomes five newcomers: Brady Ellingson, Trey Dickerson, Dom Uhl, and walk-ons Nicholas Baer and Charlie Rose. After spending the last three seasons as a walk-on, guard Kyle Denning has been rewarded with a scholarship for his senior season by head coach Fran McCaffery.
GESELL JOINS ELITE GROUP
Through two seasons, Mike Gesell became just the third Hawkeye to ever amass 550+ points, 200+ assists, 150+ rebounds and 75+ steals. Gesell has 553 points, 217 assists, 155 rebounds and 83 steals. Gesell joins Jeff Horner (632 points, 204 assists, 292 rebounds and 78 steals) and Dean Oliver (631 points, 267 assists, 184 rebounds and 93 steals).
IN THE RANKINGS
The Hawkeyes are ranked 25th in the USA Today/Coaches Poll and are receiving votes in the Associated Press rankings. Iowa was ranked for 16 consecutive weeks in 2013-14, climbing as high as 10th in both the Associated Press and Coaches polls on Jan. 20, 2014.
ATTACKING THE RIM
Iowa's 27.2 free-throw attempts average last season, ranked 15th nationally. The Hawkeyes ranked ninth in the country in made free throws (20.0). Aaron White is on pace to shatter the school's free-throw makes record. White currently ranks fifth with 434 career makes. White (576) is also climbing Iowa's free-throw attempts chart, ranking seventh. White made all 10 free throw attempts against Northwestern on Jan. 9, 2014 — he is 1-of-8 Hawkeyes ever to make all free throw attempts in a game played in Carver-Hawkeye Arena (minimum 10 attempts).
ON POINT
Point guard Mike Gesell scored in double figures in seven of the last 11 games in 2014, which included a stretch of five straight games — the longest stretch of his career. In 33 games, Gesell ranked first in the Big Ten and 12th nationally in assist-to-turnover ratio (3.0). The sophomore has 563 career points, just past halfway to the 1,000-point club. Gesell posted 10 points, eight assists, and three steals in Iowa's win over nationally-ranked Michigan last year. It marked just the fifth time since 1996-97 that a Hawkeye amassed 10+ points, 8+ assists and 3+ steals in a game (Andre Woolridge three times and Jeff Horner). He had 13 points, six assists and no turnovers at Minnesota on Feb. 25. He netted 15 points in Iowa's win over Purdue on March 1 and contributed 11 points and, assists, four rebounds and two steals against Illinois in the regular season finale.
REBOUNDING BOOST
Last year, Iowa owned a +7.0 rebounding margin, which ranked 11th in the country. The Hawkeyes are off to a good start on the glass in 2014-15, pulling down 18 more rebounds than Hampton (48-32) and 12 more boards than North Dakota State (45-33). Iowa ranked 12th in the nation in defensive rebounding (26.9) and 22nd in offensive rebounding (13.5) a year ago.
BENCH MOB
Iowa's reserves played a large role in Iowa's 20 victories last year. Overall, Iowa's bench averaged 30.6 points, 18.8 rebounds and 2.7 blocks. The Hawkeye reserves' rebounding average was tops in the country, while their scoring and blocks rank third best. Iowa's bench is averaging 36.5 points after two games in 2014-15. The Hawkeye reserves tallied 37 points against Hampton and 36 versus North Dakota State.
WHITE HOT
Aaron White ranks first among active Big Ten players in rebounding (680) and is fourth in scoring (1,330). White ranked first on the team in rebounding (6.7), and second in scoring (12.8), and third in steals (32) and assists (60) last season. White was the only Big Ten player to average 13+ points and 7+ rebounds during league play in 2014. White became the first Hawkeye ever to register 1,300+ points, 650+ rebounds, 100+ steals and 100+ assists by his junior season. White was the only player in the country to shoot better than 55 percent from the field and 80 percent from the foul line in 2014. He shot 58 percent from the field and 81 percent from the charity stripe. White became the fifth player, since 1960, to lead the Hawkeyes in rebounding three consecutive seasons. White joins Don Nelson (1960-62); Kevin Kunnert (1971-73); Bruce King (1975-77); and Greg Brunner (2004-06). He is seeking to become the first Hawkeye to ever lead the Hawkeyes in rebounding all four seasons. White became the 41st Hawkeye to surpass 1,000 career points with his 19th point scored with one second remaining at the free throw line versus Notre Dame (Dec. 3). He reached the 1,000-point milestone in his 82nd career game. He currently ranks 18th in Iowa scoring. The native of Strongsville, Ohio, became the first Hawkeye in 10 years to amass 25 points and 17 rebounds in a game at Iowa State on Dec. 13, 2013. The last Hawkeye to accomplish the feat was Jared Reiner on March 1, 2003, at Indiana. The 17 rebounds are the most in a single-game since Greg Brunner cleared 23 against Minnesota on Jan. 18, 2006.
IOWA HISTORY
Iowa has played 2,643 games since beginning basketball in 1902. Iowa's overall record is 1,552-1,091 (.587). That includes a 989-349 (.739) record in home games, a 557-739 (.430) record in contests away from Iowa City, a 729-746 (.494) mark in Big Ten games and a 395-123 (.762) record in Carver-Hawkeye Arena.
BLOCK PARTY
Junior Gabriel Olaseni blocked at least three shots five times last season. His 43 blocks ranked 10th in the Big Ten (1.3 average). Sophomore Jarrod Uthoff denied 34 shots (1.1 average), a total that ranked 11th in the league. Olaseni denied a game-high four shots in Friday's season-opening triumph over Hampton and another two versus North Dakota State on Monday. Uthoff had one block in each of Iowa's first two contests to start the year. As a team, Iowa ranked second in the Big Ten, and 40th nationally, in rejections (5.0) in 2013-14.
ATTACKING THE RIM
Iowa's 27.2 free-throw attempts average last season, ranked 15th nationally. The Hawkeyes ranked ninth in the country in made free throws (20.0). Iowa was 23-of-33 (70 percent) against Hampton and 18-of-20 (90 percent) versus North Dakota State. Aaron White is on pace to shatter the school's free-throw makes record. White currently ranks fifth with 434 career makes. He passed Ronnie Lester and Devyn Marble on Monday to move into fifth place. White (576) is also climbing Iowa's free-throw attempts chart, ranking seventh. White made all 10 free throw attempts against Northwestern on Jan. 9, 2014 — he is 1-of-8 Hawkeyes ever to make all free throw attempts in a game played in Carver-Hawkeye Arena (minimum 10 attempts).
HAWKEYEBASKETBALL.COM
Check out the Iowa basketball team's website, HawkeyeBasketball.com, devoted to everything on-and-off-the-court surrounding the program. HawkeyeBasketball.com, allows fans a chance to go behind the scenes with the Hawkeye basketball program on and off the court. The site is complete with exclusive videos, photo galleries and content featuring the basketball program.
COACHING EXPERIENCE
Fran McCaffery has one of the most experienced coaching staffs in the country. The Iowa men's basketball staff has 66 years of combined collegiate head coaching experience and more than 130 years of collegiate coaching under their belts.
HY-VEE BIG FOUR CLASSIC TICKETS ON SALE
The state of Iowa's four NCAA Division I institutions will host the third annual Hy-Vee Big Four Classic, a men's college basketball doubleheader at Wells Fargo Arena in Des Moines Dec. 20. Tickets, priced at $25, $50 and $70, can be purchased at dahlstickets.com the Wells Fargo Arena Ticket Office, all Dahl's Foods Locations and by calling 1-866-55-DAHLS.
ALL-SESSION BIG TEN TOURNAMENT TICKETS ON SALE
All-session tickets for the 2015 Big Ten Men's Basketball Tournament are on sale. The Big Ten Men's Basketball Tournament will return to the United Center in Chicago, March 11-15. The event will feature a five-day format for the first time in conference history. Lower level tickets may be purchased through the UI Ticket Office. Upper level tickets may be purchased at Ticketmaster outlets, ticketmaster.com, by calling Ticketmaster at (800) 745-3000 or going to unitedcenter.com. All-session tickets for the 100 and 200 levels at the United Center are available for $375 through the Big Ten university ticket offices only. All-session tickets for the 300 level are available for $275 or $200 (depending on seat location) through Ticketmaster or the United Center box office only. Orders will be limited to four all-session tickets. The tournament will continue to feature a discounted student ticket program. Students of Big Ten universities will be able to purchase tickets for $20, good for only the session or sessions featuring their school. All students must have a valid student ID for entry. Student section seating will be available in balcony sections and orders will be limited to one ticket per student.
ON THE HORIZON
Iowa returns to Iowa City for three homes games next week. The Hawkeyes will host Pepperdine on Monday, Nov. 24, followed by contests against Northern Illinois (Nov. 26) and Longwood (Nov. 29).