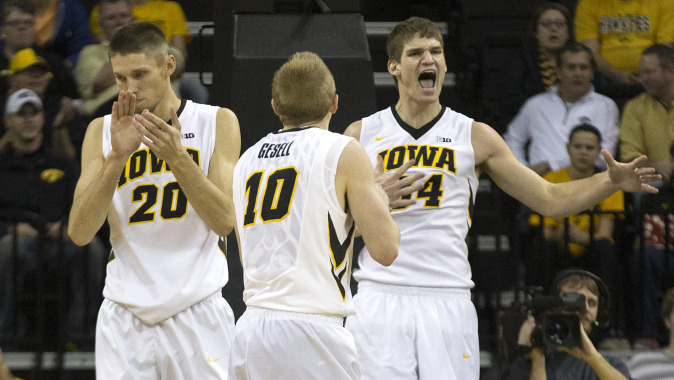 Nov. 20, 2014
IOWA CITY, Iowa — The University of Iowa men's basketball team is scheduled to compete in the 2015 Orlando Classic, Nov. 26-29, in Orlando, Florida. The announcement came today from ESPN, who owns and operates the tournament. This will be Iowa's first-ever appearance in the Orlando Classic.
Joining the Hawkeyes in the eight-team tournament will be Alabama, Dayton, Wichita State, Xavier, Notre Dame, Southern California, and a team to be named at a future date. The tournament will be held at the HP Field House at ESPN Wide World of Sports Complex near Orlando.
Iowa, Xavier, and Southern California were all part of the eight-team Battle 4 Atlantis field in 2013. The Hawkeyes last played Wichita State in the 2012 Cancun Challenge, while Iowa met Alabama in the 2006 and 2010 Paradise Jam tournaments. Iowa last met Dayton and Notre Dame in Iowa City in the 2012 NIT and 2013 Big Ten/ACC Challenge, respectively.
Iowa opens play in its 2014 tournament later tonight when it faces No. 10 Texas at 6 p.m. (CT) in the 2K Classic at Madison Square Garden in New York City. Tonight's game will be televised on ESPN2.