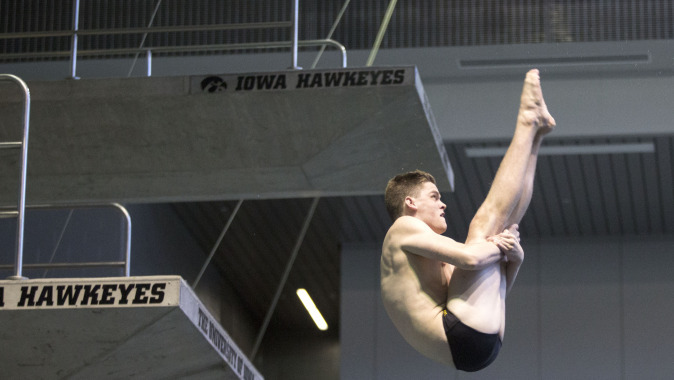 Dec. 22, 2014
COLUMBUS, Ohio — University of Iowa junior Addison Boschult made his Nationals debut this weekend, competing on the platform at the 2014 USA Winter Nationals Championships at the McCorkle Aquatic Center in Columbus, Ohio. Boschult dove to an 11th-place finish after wrapping up the six-day event on Dec. 21.
"I'm really proud of Addison competing as well as he did this weekend," said UI diving coach Todd Waikel. "This is such a big meet and he's still continuing to get better each week."
Boschult, a native of Omaha, Nebraska, finished second amongst the Big Ten divers posting a score of 1,050.45, finishing only behind Purdue's Sean Mokhtari (1051.65).
"For this being his first time competing on a National Stage and making it to the finals is huge," said Waikel. "He can only go up from here with the pressure off his shoulders and his comfort level that continues to rise."
The Hawkeyes return to action Saturday, Jan. 3, at the St. Pete's Classic in St. Petersburg, Florida.