Jan. 9, 2015
Full Results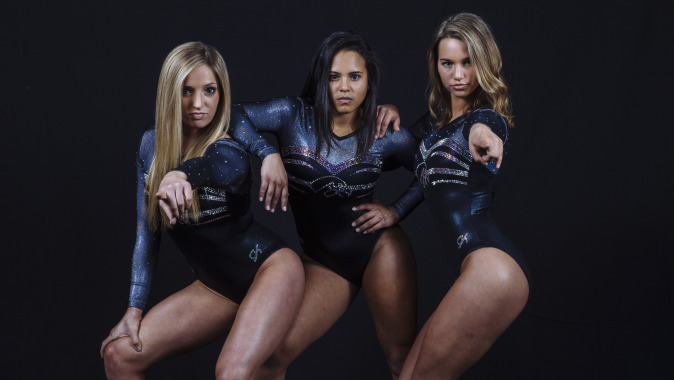 BATON ROUGE, La. — The University of Iowa women's gymnastics team dropped its 2015 season opener on the road at LSU on Friday night in Baton Rouge, La., 197.123-193.300.
"For the first time out, I thought they did a decent job," said head coach Larissa Libby. "Certainly better than where we started last year. I think they have a lot of potential."
11 Hawkeyes saw action inside the Pete Maravich Assembly Center, including two seniors, two juniors, four sophomores and three freshmen.
"We were in a place where 6,000 people were going and that's and intimidating place for a young team," said Libby. "So we tried to not make it about wins or losses, we tried to make it about the things that we could control."
The GymHawks started the evening on the bars, registering a 48.275. Senior Johanny Sotillo paced the Hawkeyes with a 9.800. Freshman Melissa Zurawski and sophomore Mollie Drenth posted scores of 9.750 and 9.675, respectively.
Iowa posted its highest score on the floor, recording a 48.975. Junior Alie Glover paced the Hawkeyes, finishing third with a 9.850. Drenth followed in fourth with a score of 9.825, while senior Sydney Hoerr registered a 9.800.
"Our floor was the strongest from top to bottom," said Libby. "It was the place we made the least mistakes, it was the place we looked most comfortable, the place where they definitely shined and were competitive."
Iowa will host Ball State and Michigan State on Jan. 18 at 2 p.m. (CT) at Carver-Hawkeye Arena in their home opener.
"Definitely excited to be coming home and to get a full week of practice in and be back in front of our home crowd, " said Libby. "I think that will help ease some of the jitters."