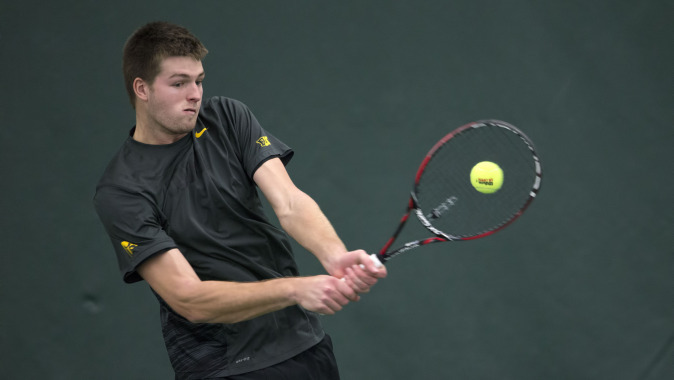 Feb. 24, 2015
IOWA CITY, Iowa — University of Iowa senior Matt Hagan was named the Big Ten Player of the week for men's tennis by the conference office Tuesday. The weekly honor is the first of his career and the first by a Hawkeye since Marc Bruche in October of 2011.
Hagan helped Iowa defeat Wichita State, 4-2, posting a 4-6, 6-3, 7-5 victory over 39th-ranked Tin Ostojic at the No. 1 singles position. In doubles competition, Hagan and partner Lefteris Theodorou shut down the 20th-ranked duo of Tomislav Gregurovic and Tin Ostojic, 7-5.
Iowa's victory over Wichita State is its fifth straight win of the season and advanced them to 7-1 overall. The Hawkeyes return to action Friday when they host Drake at 6 pm (CT) at the Hawkeye Tennis and Recreation Complex. Admission is free to the public.