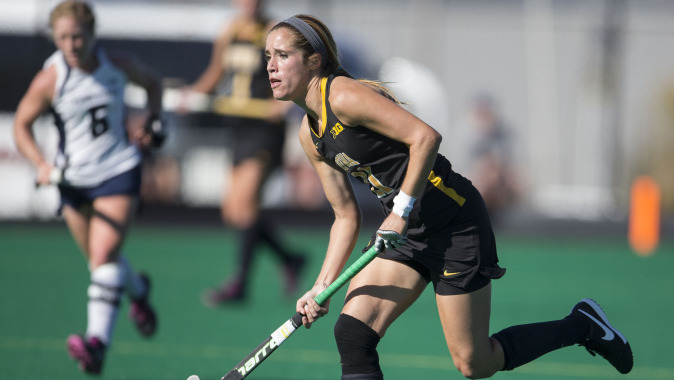 March 16, 2015
IOWA CITY, Iowa — University of Iowa field hockey student-athletes Brynn Gitt and Jessy Silfer have been named 2014 Gladiator SGI/NFHCA Division I Scholars of Distinction, the organization announced Monday.
The honor is awarded to student-athletes who achieved a cumulative GPA of 3.90 or higher through the first semester of the 2014-15 academic year.
Gitt, a Lumberton, N.J. native, earns the honor for the third year in a row, while Silfer earns the accolade for the second time in her collegiate career. Both Gitt and Silfer helped guide the Hawkeyes to an 11-6 record in 2014 and a trip to the 2014 Big Ten tournament.
Gitt and Silfer were 2-of-7 Big Ten student-athetles to receive the recognition.