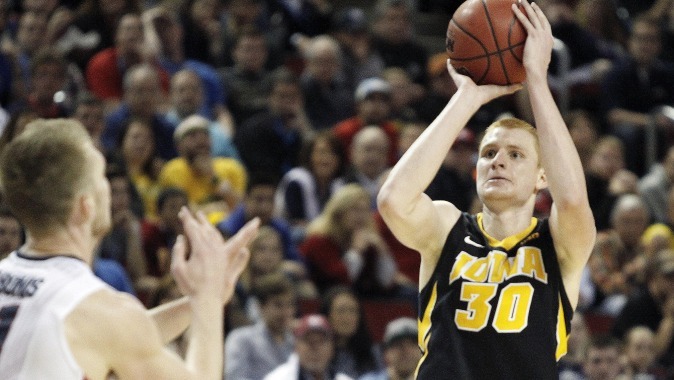 March 30, 2015
IOWA CITY, Iowa — There are a limited number of tickets for the University of Iowa men's basketball team banquet that will be held on Monday , April 13, at Carver Hawkeye Arena. The social will be held between 5:30-6:15 p.m. in the atrium on the second floor and a buffet dinner and program to follow in the Practice Gym at 6:30 p.m.
Tickets for the banquet are $35 for adults and $20 for kids, and can be ordered by calling the Ticket Office at 319-335-9323 or 1-800-IA-HAWKS, stopping by the Ticket Office between 9 a.m.-4 p.m. or online at hawkeyesports.com, choose the TICKETS tab at the top and then "Buy Tickets" and then click on "Men's Basketball Banquet." There is a $6 processing fee unless you stop by the Athletic Ticket Office.
Orders must be received by the end of the working day on Tuesday, April 7.
The Hawkeyes posted a 22-12 record and earned the program's 24th NCAA Tournament appearance this past season.