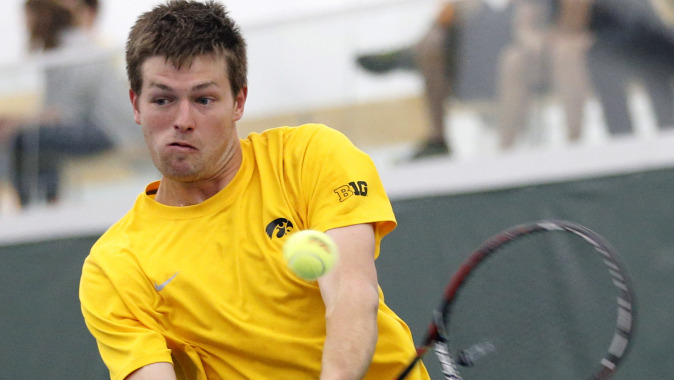 May 11, 2015
IOWA CITY, Iowa — The University of Iowa men's tennis team celebrated its season at its annual team banquet on Sunday. Among the award winners were Matt Hagan, Dominic Patrick, and Josh Silverstein.
Hagan was named the team's Most Valuable Player. The native of Omaha, Nebraska, had his best season as a senior playing as the team's No. 1 singles player and totaled 16 wins, including nine during the spring campaign. The senior stayed in the national rankings at singles for much of the spring, climbing as high as 79th. Among his major accomplishments was being voted to the All-Big Ten first team. He became the Hawkeyes' 18th honoree on the league's first team and first since Christian Bierich in 2009. In fall singles competition, Hagan became Iowa's third regional semifinalist and first since 1999. In February, Hagan was named Big Ten Player of the Week. He became the first Iowa player to take home the award since Marc Bruche in October of 2011.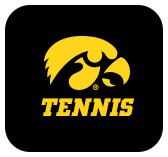 The Strength and Conditioning award went to Patrick. The junior got off to a hot start in the spring tallying five straight wins in singles and finished the season with eight. Patrick and Hagan partnered together last November reeling off four straight victories to capture the Big Ten Indoor Doubles title in the process.
Silverstein was an instrumental component for the team throughout the spring. He was given the award for most combined wins in singles and doubles. The freshman posted the best singles record on the team in the spring winning 16 matches, he tallied four wins in the fall giving him 20 wins on the season. He also earned a win against Wisconsin in the Big Ten Tournament first round. In doubles, he won 16 matches since September, including winning nine matches with Patrick.
The Hawkeyes' season ended in the quarterfinals of the Big Ten Tournament by champion Illinois. The team posted a 14-11 overall record. Iowa went 4-7 in the Big Ten, the most conference wins since 2010. The team will look to build off a strong season in 2015-16.