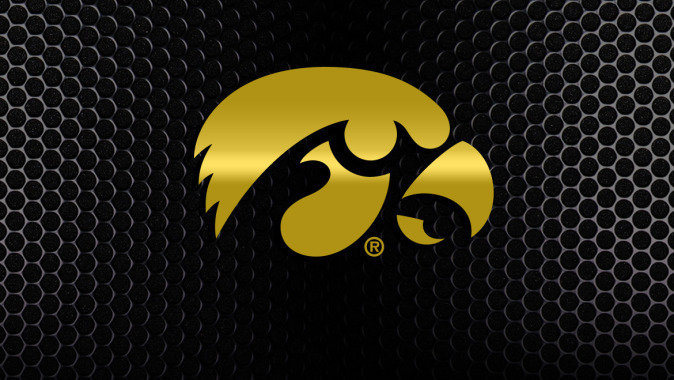 May 15, 2015
IOWA CITY, Iowa — Hawkeye seniors Mike Vinyard (men's swimming and diving) and Gabrielle Watson (rowing) were chosen as the University of Iowa's recipients of the annual Big Ten Conference Postgraduate Scholarship. Twenty-nine student-athletes from the 14 Big Ten institutions who plan to continue their education at a graduate degree program were awarded the scholarship, based on primarily academic achievements, and $15,000 will be awarded to each institution.
Vinyard garnered academic All-Big Ten accolades following a senior campaign comprised of six top-5 finishes, including a runner-up showing at the St. Petersburg Classic in the 3×100 butterfly relay (2:35.04). The Carmel, Indana, native posted collegiate-best times in the 200 freestyle (1:53.00), 100 butterfly (50.79), and 200 butterfly (1:50.45) in 2015. A four-time letterwinner, Vinyard garnered the team's Robert F. Ray Faculty Award, presented to one male and female senior student-athlete who has completed eligibility and has demonstrated outstanding academic excellence, athletic excellence, and outstanding leadership in and out of the pool. A 2013 co-captain and UI dean's list member, Vinyard will graduate this spring with a degree in Chemistry.
Watson is a four-year competitor with the University of Iowa rowing team. She has raced five times with the 1V8+ and 15 times with the 2V8+ crew in her four-year career with Hawkeyes. The Danville, Illinois, native has helped her crew collect 10 first place, eight second place, four third place, and two sixth place finishes at the Big Ten Championships. A two-time CRCA Scholar Athlete and Iowa's recipient of the Sportsmanship Award at the 2014 Big Ten Championships, Watson was an academic All-Big Ten honoree.
Each Big Ten institution developed its own on-campus selection process when awarding the scholarship. Student-athletes must have maintained at least a 3.2 grade-point-average, demonstrated leadership qualities, served as an excellent role model, and intended to continue their academic work beyond their baccalaureate degree at a graduate degree program.
The scholarship will be used to pay expenses of the student's postgraduate education to include such related activities as research and teaching, as well as other expenses such as tuition, fees, room and board, required course-related supplies and books. In order to retain the scholarship, the recipient must be accepted into a full-time graduate degree program within three years from the fall semester after selection.