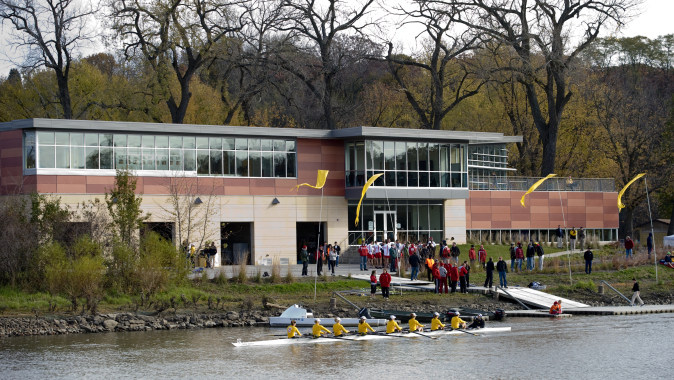 May 19, 2015
IOWA CITY, Iowa — The University of Iowa rowing program will host a Learn to Row and Leadership Camp at the P. Sue Beckwith Boathouse from June 29-July 2. Registration is now open for any incoming seventh, eighth, and ninth graders.
Those in attendance will receive instruction on rowing technique on the water, on rowing machines, and in the tanks located inside the boathouse. Participants will also take part in team building and leadership activities, individual analysis, video review, land-based strength and conditioning, and athletic nutrition discussions.
The cost of attendance is $300. To register or access additional information, visit iowasportscamps.com.