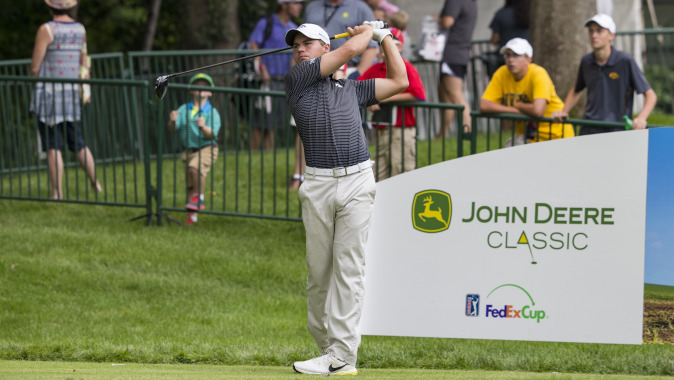 July 9, 2015
Editor's Note: The following first appeared in the University of Iowa's Hawk Talk Daily, an e-newsletter that offers a daily look at the Iowa Hawkeyes, delivered free each morning to thousands of fans of the Hawkeyes worldwide. To receive daily news from the Iowa Hawkeyes, sign up HERE.
BY SAM STYCH
SILVIS, Ill. — University of Iowa junior Carson Schaake finds himself competing alongside the reigning Masters and U.S. Open champion Jordan Spieth and 11-time PGA winner Zach Johnson this week at the John Deere Classic.
"This has been a dream of mine for a long time, and getting the opportunity to play alongside some of the best in the world means the world to me," said Schaake, a Omaha, Nebraska native. "I have worked hard to get to this point. Being able to represent the Hawkeyes and wear the Tigerhawk all week; nothing beats it."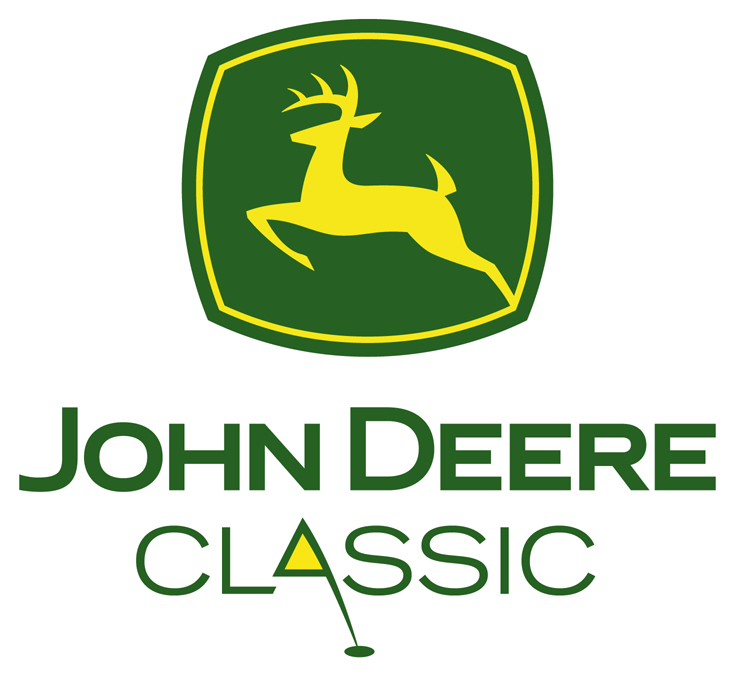 This year marks the third consecutive year a Hawkeye men's golf student-athlete will compete in the John Deere Classic; UI graduate Steven Ihm earned a sponsor's exemption in 2013 and 2014, while junior Raymond Knoll competed in 2014 after earning a spot in the Monday qualifier.
Schaake solidified himself as a prime candidate for a sponsor's exemption in the 2015 event after making a name for himself, not only in the Big Ten, but among all Division I golfers this past collegiate season.
Schaake's sophomore campaign was highlighted by his performance at the 2015 Big Ten Championships, where he became the third Hawkeye in program history and first since 1992 to be crowned individual champion.
He shared medalist honors with Illinois' Nick Hardy as each carded a four-under-par 284. Schaake led Iowa to its seventh-straight appearance in NCAA Regional competition, and was one of six Big Ten golfers to earn first-team all-league honors.
"I know how hard Carson has worked and I know how much he wants to be here," said UI head coach Tyler Stith. "I'm proud and happy for him because no one deserves this opportunity more than he does. Competing at the John Deere Classic this week is one of his life goals, along with playing on the PGA Tour."
A Division I PING All-Midwest Regional Team selection, Schaake carried a team-best stroke average of 71.17 this past season — the second-best total in program history. He provided Iowa's top individual finish in 7-of-10 stroke-play tournaments, while recording a team-high four top-10 finishes and 18 rounds at or below par.
UI assistant coach Dan Holterhaus will be Schaake's caddy this weekend, which should come as no surprise. Holterhaus was at Schaake's side when he won his Big Ten individual title in April.
"Dan is a very experienced player, in his own right," said Stith. "He does well working with Carson on the golf course and I know the two of them have a good relationship. This is going to be a great experience for both of them."
The first round of the 72-hole event begins today with tee times starting at 7 a.m. (CT). Schaake is set to begin Thursday's opening round on the 10th hole at 2 p.m.
"When I step on the first tee, I need to be ready to go and forget I am playing on the biggest stage in the game of golf," said Schaake. "I feel like I can compete out here. I need to stay patient and put four solid rounds together. I'm excited and ready to get things going."