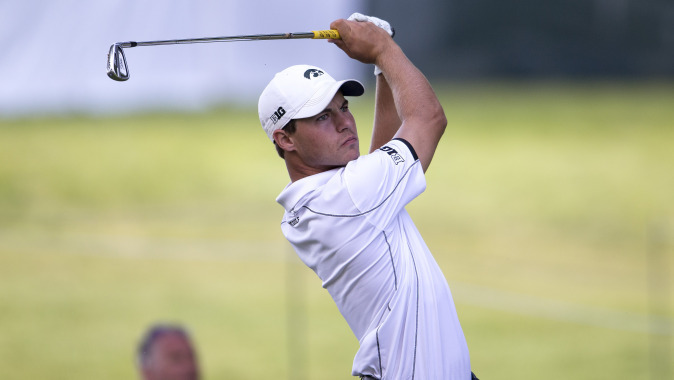 July 19, 2015
WATERLOO, Iowa — University of Iowa men's golfer Carson Schaake won the Waterloo Open Amateur Division on Sunday. The junior carded a 209 (-10; 70 65, 71) in the three-day tournament.
"I was striking the ball really well all weekend," said Schaake. "I made some changes after the John Deere Classic last week, especially with my putting. It seemed to pay off really well this week."
The win gave Schaake his second-consecutive Waterloo Open Amateur title. He won the event last year with a six-under-par, three-round total of 210 (68, 71, 71).
Schaake opened with a first-round 70 (-2) at Gates Park Golf Course on Friday, recording a pair of eagles on six and 10.
The Omaha, Nebraska, native pulled ahead of the field with his best round on Saturday. Schaake carded a seven-under-par 65 at South Hills Golf Course with five birdies and an eagle on the par-five 17th hole.
Schaake sealed the win on Sunday, recording a two-under-par 71 at Irv Warren Golf Course. After shooting a 38 (+1) on the front nine, Schaake fought back, carding three birdies in his final six holes.
"I felt like I was in the right state of mind the whole week," said Schaake. "I got the proper amount of rest and was eating right. It just seemed like everything kind of fell right into place for me. Overall, it was a pretty good week."