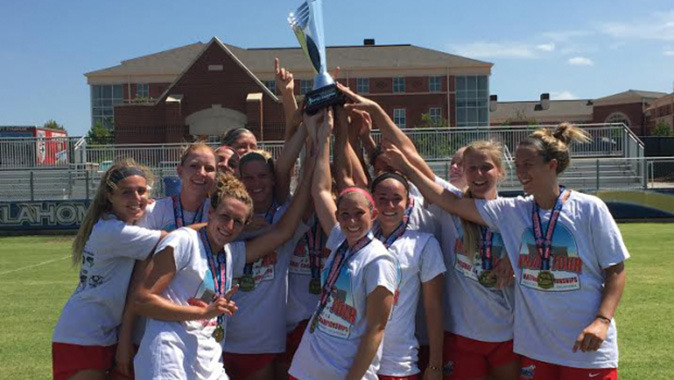 July 27, 2015
IOWA CITY, Iowa — University of Iowa junior soccer student-athletes Corey Burns and Rachele Armand helped lead the Chicago Red Star Reserves to a Women's Premier Soccer League (WPSL) National Championship — the team's first national title — on Sunday in Edmond, Oklahoma.
The Hawkeye duo led the Red Stars to a 2-1 victory over SoCal FC in the championship game. Chicago advanced to the title game by way of a 3-2 victory over Oklahoma City FC.
The Red Stars finished the season with a 13-0-1 record. They are the first Midwestern team to win the title since 2007. Chicago was runner-up in 2011 and 2012.