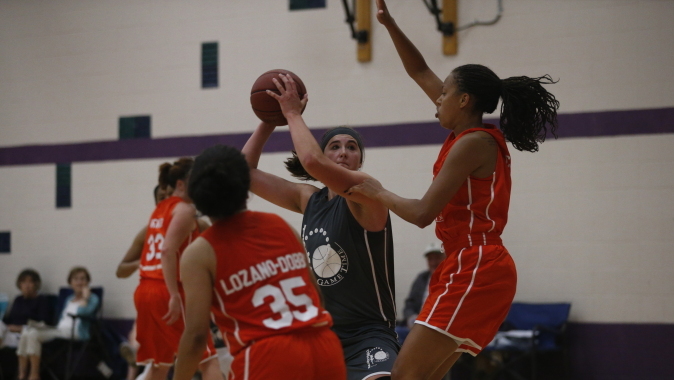 Aug. 27, 2015
Editor's Note: The following first appeared in the University of Iowa's Hawk Talk Daily, an e-newsletter that offers a daily look at the Iowa Hawkeyes, delivered free each morning to thousands of fans of the Hawkeyes worldwide. To receive daily news from the Iowa Hawkeyes, sign up HERE.
By JIL PRICE
IOWA CITY, Iowa — After spending the summer in Iowa City, competing in Game Time League, and traveling with the Hawkeyes on their Italian Tour in August, University of Iowa freshman Megan Gustafson is settling in nicely with her new coaches and teammates.
"Getting to know these girls has been the best part," Gustafson said. "It has helped coming here early before the season. I have great teammates who are fun to play with, and I love coach (Lisa) Bluder.
"Everyone is fun to be around, everyone gets along, and I love it here."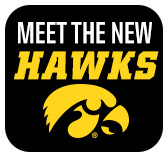 The all-time scoring leader in Wisconsin High School basketball history wowed crowds in Game Time League, averaging more than 20 points and 15 rebounds per game. The 6-foot-3 center shot better than 61 percent over the seven week period and helped her team win the league championship playing alongside freshmen Tania Davis.
It was her first exposure to Hawkeye fan support, and Gustafson was impressed.
"Their support is amazing," she said. "I played summer league in high school and there weren't that many people. Here there are more than I've ever seen… Hawkeye fans are great."
Gustafson, a business major, is one of the players working to fill the void left by graduate Bethany Doolittle. The freshman, along with sophomore Chase Coley, is expected to step in and make an impact.
In three exhibition games on Iowa's trip to Italy, Coley occupied the starting role, but Gustafson was ready to contribute off the bench.
Her physical presence inside was evident in game one against Dream Team Italian Select, as she posted eight rebounds and six points. She netted 13 points and compiled five rebounds in game two against Asd Pallacanestro Muggia and finished with eight points and one rebound in game three against TK Hannover.
Bluder was happy with Gustafson's presence on the court.
"Megan will get more and more confident as things go on," Bluder said. "She understands that we want her to be effective and to shoot the ball. She works hard down (on the block), seals well, and I feel like we can get high percentage shots from her."
Gustafson knew Iowa was the best fit for her after meeting and interacting with the team and coaching staff. She believes a successful season on the court comes in the form of hard work, and she's ready to put in the time and effort.
"I want to work as hard as I can," she said. "Come early and stay late shooting after practice, work on my free throw shooting, and my right hand.
"The coaches want me to keep going as hard as I can and posting up as big as I can. I am young as a freshman, but age doesn't really matter. As long as I work hard, I can do it."
Iowa, a team that advanced to the Sweet 16 for the first time since 1996 last season, is in search of its ninth-straight NCAA Tournament berth this season. Four freshmen, four sophomores, three juniors, and three seniors make up the roster.
The Hawkeyes will make their 2015-16 debut in November.