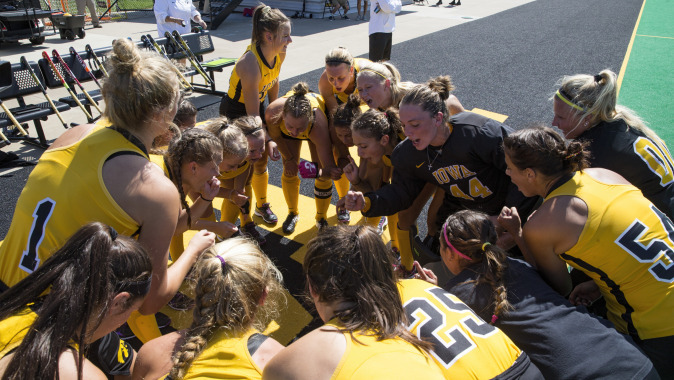 Oct. 31, 2015
Tournament Bracket

IOWA CITY, Iowa — The University of Iowa field hockey team has earned the No. 7 seed in the 2015 Big Ten Tournament. The Hawkeyes (9-9, 2-6) will face No. 2-seeded and 11th-ranked Michigan (15-3, 7-1) in the opening round on Thursday, Nov. 5, at 2 p.m. (CT). This year's tournament will be held at Indiana University in Bloomington, Indiana.
Iowa and Michigan met earlier this season on Oct. 9 in Ann Arbor, Michigan; a game the Wolverines won, 4-0. The last time these two teams met in the opening round of the Big Ten Tournament (2013), Iowa came away with a 1-0 shutout victory.
BTN will provide live television coverage of the quarterfinals, semifinals and championship game of the Big Ten Field Hockey Tournament.