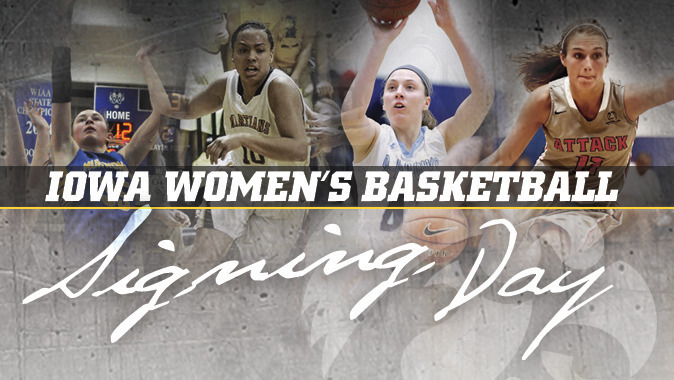 Jan. 5, 2016
CHIGAGO — All four members of the University of Iowa women's basketball 2016 recruiting class were nominated for the McDonald's All American Games, as announced by McDonald's Tuesday afternoon.
Bre Cera (Mukwonago, Wisconsin), Makenzie Meyer (Mason City, Iowa), Amanda Ollinger (Cedar Rapids, Iowa), and Alexis Sevillian (Goodrich, Michigan) will find out if they made the final roster of 24 on Jan. 17 at 9:30 p.m. (CT) during the McDonald's All American Games Selection Show on ESPNU.
The games, which showcase the top high school seniors in the country, will begin on March 30 at the United Center in Chicago, Illinois.
"The high school seniors nominated for the McDonald's All American Games are the best representation of high school basketball talent in the country," said Morgan Wootten, Hall of Fame basketball coach and McDonald's All American Games Selection Committee Chairman. "From Hawaii to Alaska to Maine, we are thrilled to celebrate their accomplishments. We know it will be a very difficult, but fun talk to select the final 24 girls and 24 boys players later this month."