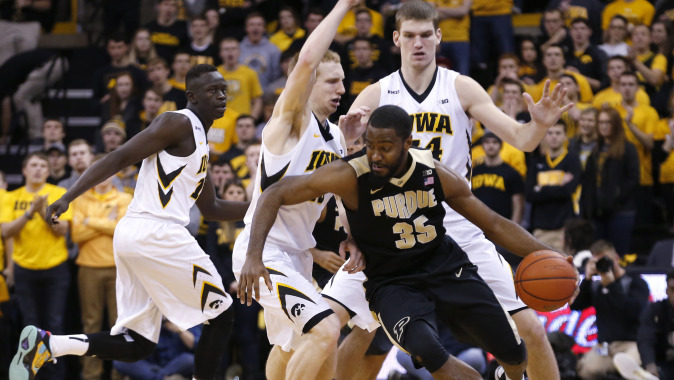 Jan. 25, 2016
IOWA CITY, Iowa — The University of Iowa men's basketball team vaulted six spots from ninth to third in the newest Associated Press Poll released Monday. Iowa notched a pair of victories last week over Rutgers on the road (90-76) and No. 22 Purdue at home (83-71). The Hawkeyes also received a ranking of fourth in the USA Today Coaches Poll released today.
Iowa's No. 3 ranking is its highest during the Fran McCaffery era and highest since earning a No. 3 ranking in the Associated Press poll on Dec. 8, 1987. Iowa's win over Purdue improved its conference record to 7-0, marking the first time the Hawkeyes won their first seven league games since the 1969-70 campaign.
The Hawkeyes take their nine-game overall win streak to the East Coast later this week for a Thursday game at No. 7 Maryland (17-3, 6-2). Tipoff is scheduled for 6:05 p.m. CT (ESPN) at the XFINITY Center.