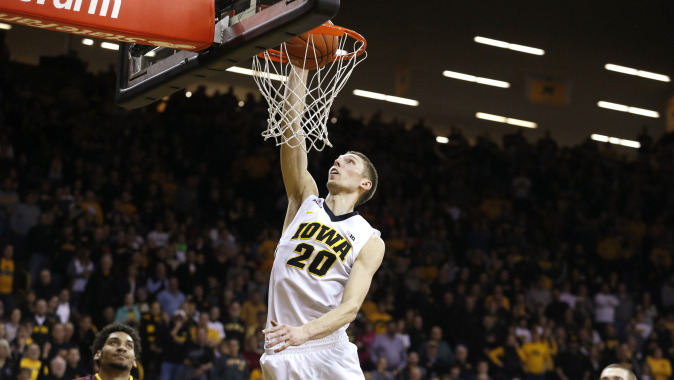 March 10, 2016
SPRINGFIELD, Mass. — The Naismith Memorial Basketball Hall of Fame announced today the five finalists for the 2016 Karl Malone Power Forward of the Year Award. Named after Hall of Famer and two-time NBA Most Valuable Player Karl Malone, the annual honor in its second year recognizes the top power forwards in Division I men's college basketball. A committee comprised of top college basketball personnel narrowed the original watch list of 20 candidates down to 10 and now the final five.
The five finalists include University of Iowa senior Jarrod Uthoff, Iowa State's Georges Niang, Perry Ellis of Kansas, Brice Johnson of North Carolina, and Stony Brook's Jameel Warney.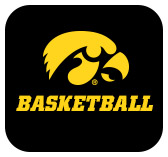 Uthoff, a native of Cedar Rapids, Iowa, ranks second in the Big Ten in scoring (18.8), first in blocked shots (2.7), and tied for 10th in rebounding (6.5). The forward ranks 20th in Iowa career scoring (1,238) and fourth in blocked shots (172). Uthoff (6-foot-9, 221 pounds) has scored in double figures in all but one game this season, including netting 20 points or more a team-best 14 times. The team co-captain is one of only three Hawkeyes in program history to amass 1,000 points and 150 blocks in a career (Acie Earl and Greg Stokes). He currently is one of only two players nationally to total more than 550 points, 190 rebounds, and 80 blocked shots (Stony Brook's Jameel Warney). Additionally, Uthoff is only the second player nationally the last 20 years to average two blocks and two 3-pointers per game (Duke's Shane Battier in 1999-00 and 2000-01).
Uthoff was named a second and third team all-American by Sporting News and USA Today earlier this week, along with being named a unanimous first-team All-Big Ten honoree by the conference and the Associated Press. Uthoff also excels in the classroom, being named the Division I Men's Basketball Academic All-American of the Year last week.
"Throughout his career, Karl Malone earned a reputation as a dependable force and someone who could always deliver," said John L. Doleva, President and CEO of the Basketball Hall of Fame. "The young men nominated for this award have shown similar prowess throughout the season. We look forward to watching them as they work toward their postseason goals."
The winner of the 2016 Karl Malone Power Forward of the Year Award will be determined by a combination of fan votes and input from the Basketball Hall of Fame's selection committee. Fans are encouraged to visit HoophallAwards.com to cast their votes, March 11-25.
The winner of the 2016 Karl Malone Award will be awarded at ESPN's College Basketball Awards presented by Wendy's from Club Nokia in Los Angeles, California, on Friday, April 8. The Awards will be televised live on ESPN2 at 8 p.m. ET.
For more information on the 2016 Karl Malone Award, log onto HoophallAwards.com.