Hawkeye Fan Shop — A Black & Gold Store | 24 Hawkeyes to Watch – 2017-18 | Fight For Iowa
Editor's Note: The following first appeared in the University of Iowa's Hawk Talk Daily, an e-newsletter that offers a daily look at the Iowa Hawkeyes, delivered free each morning to thousands of fans of the Hawkeyes worldwide. To receive daily news from the Iowa Hawkeyes, sign up HERE.
By RICK BROWN
hawkeyesports.com
IOWA CITY, Iowa — Fall classes had started at Penn State in 1979 and Tom Dunn was adjusting to another school year in Happy Valley. He was back at his alma mater, where he had been a two-time All-American in men's gymnastics and was now teaching and serving as an assistant coach.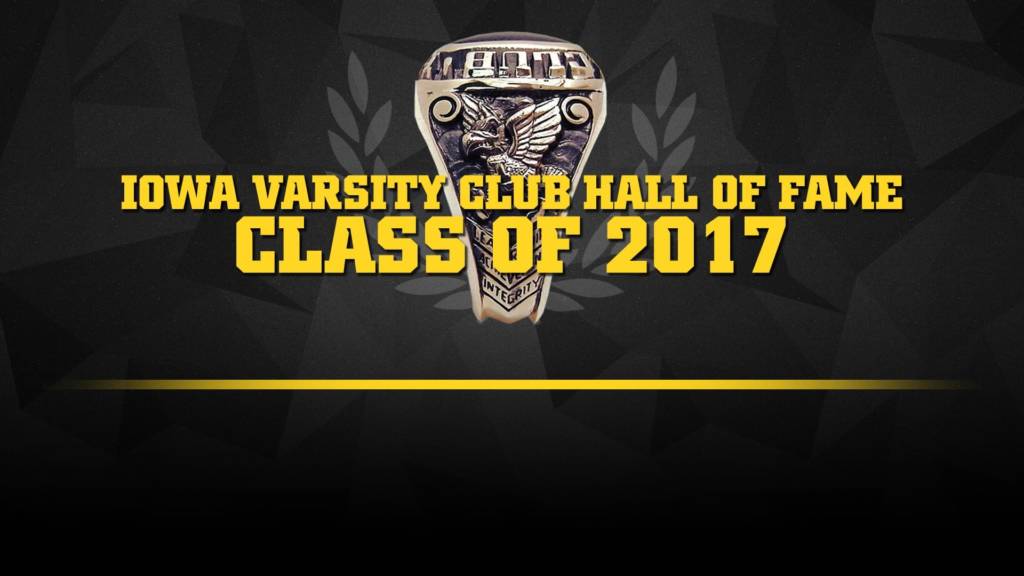 Then Iowa called, looking to replace an assistant coach who had just left. Dunn took the job and became the Hawkeyes' head coach a year later.
 
In his 30 seasons in that position, Dunn elevated the Iowa program into a consistent Big Ten contender and NCAA qualifier. On Sept. 1, Dunn will be enshrined in the Iowa Varsity Club Hall of Fame.
 
"There was nothing else that I was interested in doing," Dunn said. "I thought I had the best job on the market, coaching and getting paid to do it."
 
Under Dunn's watch, which ended when he retired following the 2010 season, Iowa won Big Ten titles in 1986 and 1998 and was a nine-time runner-up.
 
The Hawkeyes also had 18 top 10 finishes in the NCAA Championships. That included a runner-up finish in 1998.
 
Dunn coached student-athletes who accounted for five NCAA titles and 35 Big Ten titles, and earned All-America distinction 67 times. Dunn, who won an NCAA title on the parallel bars in 1971, was named both Big Ten and Regional Coach of the Year in 1997, 1998, and 2006.
 
Dunn coached at least one individual Big Ten champion in 23 of his 30 seasons as head coach.
 
"As I was thinking about this ceremony, I was thinking about the early years," Dunn said. "One of the first goals is to get your first All-American, your first Big Ten champion, your first NCAA champion. That was important."
 
Dunn's first Big Ten champion was Joe Leo on pommel horse in 1981. Stu Breitenstine was his first All-American, in floor exercise in 1985. Jay Thornton was his first NCAA champion, in floor exercise in 1995.
 
Thirty-four student-athletes earned those 67 All-America honors. Thornton was a seven-time All-American. Todd Strada did it five times, Linas Gaveika and Michael Reavis four times each, and Dan Bachman three times.
 
"A couple of the best athletes also had personalities that I got along with well," Dunn said. "One was Dan Bachman, who won a bunch of times in 1986 (all-around, floor exercise, parallel bars) when we won the (Big Ten) team championship. He missed one routine in the Olympic Trials or he would have been in that mix, too. I was pretty serious in those days. He just enjoyed it and never worried about a mistake. That was refreshing."
 
Bachman won four consecutive Big Ten titles in floor exercise.
 
"That was amazing," Dunn said.
 
After earning two degrees from Penn State, Dunn got his first head coaching job at Massachusetts in 1975.
 
"The guy I was replacing was going to go on a sabbatical for one year," Dunn said. "It was an opportunity to get my feet wet. Before I got there, he decided to quit. I was the head coach."
 
But Massachusetts decided to defund the program, and Dunn returned to Penn State the following season. Some of his greatest success at Iowa involved his alma mater.
 
Iowa won the 1998 Big Ten title, but an NCAA bid wasn't a lock.
 
"It was a tight qualifying situation," Dunn said. "A little too close for comfort between us and Penn State. Penn State was hosting the (national) meet, so they really wanted to be there, too."
 
Iowa got the nod, and finished second to Cal-Berkeley.
 
"That group had a chip on its shoulder from the beginning," Dunn said. "Cal-Berkeley had some Russian kids who really helped them out, and we just couldn't stay with them. It was fun for me, competing at my alma mater."
 
Only once was Dunn tempted to leave Iowa. Some schools were dropping gymnastics, and a job came up with the NCAA. Dunn paid a visit to Iowa director of athletics Bump Elliott.
 
"I was a little worried how long gymnastics would stay viable at the university level," Dunn said. "He said he wanted me to be his gymnastics coach, so I stayed."
 
Dunn held several national titles in addition to his coaching duties at Iowa. He was president of the National Association of Collegiate Gymnastics Coaches from 1985-87; vice president of the U.S. Elite Coaches Association from 1990-96; chair of the Big Ten coaches group, from 1992-96; and chair of the NCAA Men's Gymnastics Committee from 1996-99.
 
Dunn, who lives in Iowa City and remains involved in gymnastics as a judge, was a portrait of consistency. He's proud of the assistant coaches he hired. That list includes Mike Burns, now head coach at Minnesota; Kurt Golder, now head coach at Michigan; and Liang Chow, who has gone on to coach Olympic Gold medalists Shawn Johnson and Gabby Douglas at his training facility in Des Moines.
 
"The other thing would be just being able to put up consistently good teams," Dunn said. "We took second in the Big Ten nine times, which is somewhat frustrating, but we were in the mix a lot."
The University of Iowa Athletics Hall of Fame induction will be held inside the Grand Coral Ballroom at the Coralville Marriott Hotel and Convention Center.
 
The induction ceremony and reception is open to the public. Tickets may be purchased online at hawkeyesports.com, over the phone at 800-IA-HAWKS, or at the UI Athletics Ticket Office inside Carver-Hawkeye Arena. For more information please call the Varsity Club office at (319) 335-9438.
 
All former Hawkeye athletes who have won at least one major letter are eligible for the Iowa Athletics Hall of Fame. Athletes must have completed their eligibility at least 10 years and coaches/administrators at least five years prior to their selection.