Hawkeye Fan Shop — A Black & Gold Store | Fight For Iowa | 2017-18 Men's Basketball Ticket Wait List | Hall of Fame Spotlight: Tom Dunn | Hall of Fame Spotlight: Barb (Willis) Randall | Hall of Fame Spotlight: Marty Kistler | Hall of Fame Spotlight: Kris (Fillat) Buchanan
Editor's Note: The following first appeared in the University of Iowa's Hawk Talk Daily, an e-newsletter that offers a daily look at the Iowa Hawkeyes, delivered free each morning to thousands of fans of the Hawkeyes worldwide. To receive daily news from the Iowa Hawkeyes, sign up HERE.
By JAMES ALLAN
hawkeyesports.com
IOWA CITY, Iowa — When Andre Woolridge was a University of Iowa student-athlete, nobody could keep him out of the gym. 
 
It drove him to become a Hall of Famer; Woolridge will be one of seven inductees into the National Iowa Varsity Club Athletics Hall of Fame on Sept. 1.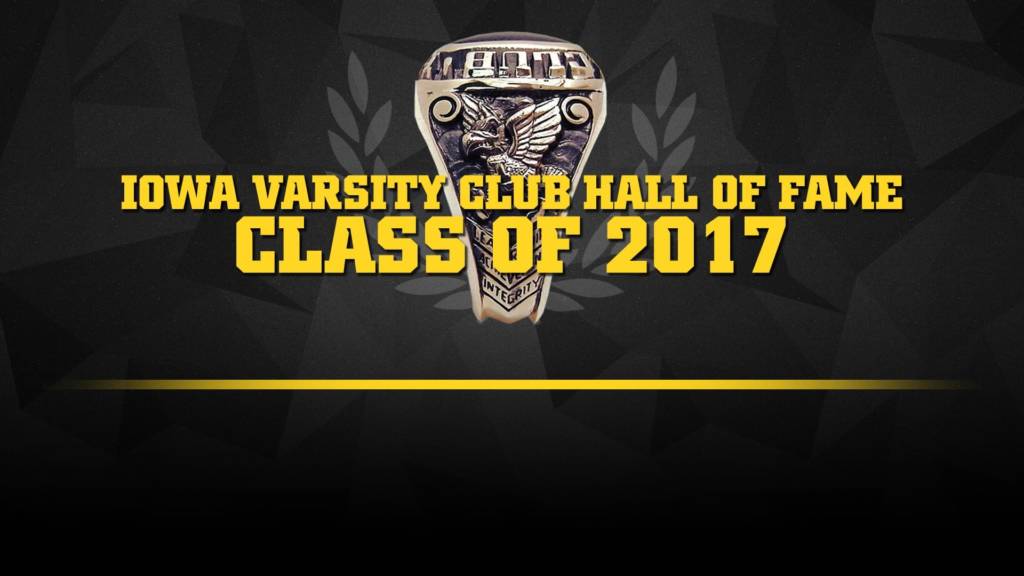 "I was always sneaking in the gym or going to the Field House to work out," said Woolridge, who played for the Hawkeyes from 1994-97. "I would get in trouble because coach would give us a day off and he was concerned with me twisting an ankle. 
 
"I was concerned about getting better. I needed to play, (basketball) is in my blood."
 
When Woolridge received the call learning of his Hall of Fame nod, it was confirmation of his perseverance to be the best.
 
"It let me know that all that hard work paid off," said Woolridge. "It felt good that all the hard work and dedication to basketball and school can get you recognized 20 years later."
 
Following his prep career at Benson High School in Omaha, Nebraska, Woolridge began his collegiate career at Nebraska in 1992-93 before transferring.  In search of a different style of play, Woolridge thought back to the beginning of his college recruitment.
 
"Iowa was the first letter I received as a freshman," said Woolridge. "That always stands out when you're trying to get recruited and make it to college. A couple of assistant coaches stayed in contact.
 
"When I went to Nebraska, (Iowa assistant) coach (Rich) Walker congratulated me and said, 'I don't wish you any bad luck, but if that doesn't work out, we would still love to have you at Iowa.' When it came time and I wasn't happy, I gave him a call.  Everything worked out."
 
During three seasons as a Hawkeye, Woolridge led Iowa to 66 victories and two NCAA Tournament appearances. He finished his career sixth in scoring and as the school's all-time assists leader.  He had 190-or-more assists in each of his three seasons.
 
Woolridge still ranks among Iowa's all-time greats. He is 12th in career scoring (1,525 points) and is second in career assists (575).
 
His best season came as a senior when he guided the Hawkeyes to 23 victories and to the second round of the NCAA Tournament.  As the team's only senior, Woolridge became the first player in Big Ten history to lead the conference in scoring and assists.
 
He averaged 20.2 points and six assists, which led to him earning first-team All-Big Ten and third-team Associated Press All-America honors.
 
"During my sophomore and junior year, I was playing with Jess Settles and Chris Kingsbury; we had a lot of good players," said Woolridge. "When you got your shot, you had to make it. My senior year, none of those guys were around, so I had to be efficient and lead the team.  I had to make things count."
 
Woolridge played professional basketball after graduating from the University of Iowa.  The sport took him around the globe, as he spent 13 seasons in various countries overseas.
 
"I look at all the places basketball has taken me," said Woolridge. "It gave me an education and it has shown me and taken me around the world.  For me, being where I am from and how I grew up, I am totally satisfied with my career in basketball."
 
Woolridge is now imparting his basketball wisdom on a younger generation.  He is the owner and trainer of All World Ballin' in Sacramento, California.  He calls it a basketball dojo because he wants to teach the same disciplines needed to be successful in martial arts on the basketball court.
 
"It feels great to teach the game because as a player, I soaked up a lot of things from all the coaches through the years," said Woolridge. "I've soaked it all in and now I am giving back to the kids."
 
The work Woolridge put in en route to becoming a Hall of Famer is another example he can point to.
 
"It's a great honor to be in the type of company (in the Hall of Fame) with people that worked hard and were dedicated to their sport," said Woolridge. "I want to set an example for the kids coming through, if you work hard at it, you'll get there and be somebody."
 
The University of Iowa Athletics Hall of Fame induction will be held inside the Grand Coral Ballroom at the Coralville Marriott Hotel and Convention Center.
 
The induction ceremony and reception is open to the public. Tickets may be purchased online at hawkeyesports.com, over the phone at 800-IA-HAWKS, or at the UI Athletics Ticket Office inside Carver-Hawkeye Arena. For more information please call the Varsity Club office at (319) 335-9438.
 
All former Hawkeye athletes who have won at least one major letter are eligible for the Iowa Athletics Hall of Fame. Athletes must have completed their eligibility at least 10 years and coaches/administrators at least five years prior to their selection.