Hawkeye Fan Shop — A Black & Gold Store | Fight For Iowa | Hall of Fame Spotlight: Tom Dunn | Hall of Fame Spotlight: Barb (Willis) Randall | Hall of Fame Spotlight: Marty Kistler | Hall of Fame Spotlight: Kris (Fillat) Buchanan | Hall of Fame Information | Hall of Fame Spotlight: Andre Woolridge
Editor's Note: The following first appeared in the University of Iowa's Hawk Talk Daily, an e-newsletter that offers a daily look at the Iowa Hawkeyes, delivered free each morning to thousands of fans of the Hawkeyes worldwide. To receive daily news from the Iowa Hawkeyes, sign up HERE.
By RICK BROWN
hawkeyesports.com
IOWA CITY, Iowa — Toni (Neykova) Bickford's path to the University of Iowa was a long distance leap of faith.
 
She was a national tennis champion in her native Bulgaria, and a member of the National Team six consecutive years while playing in professional tournaments and maintaining her amateur status.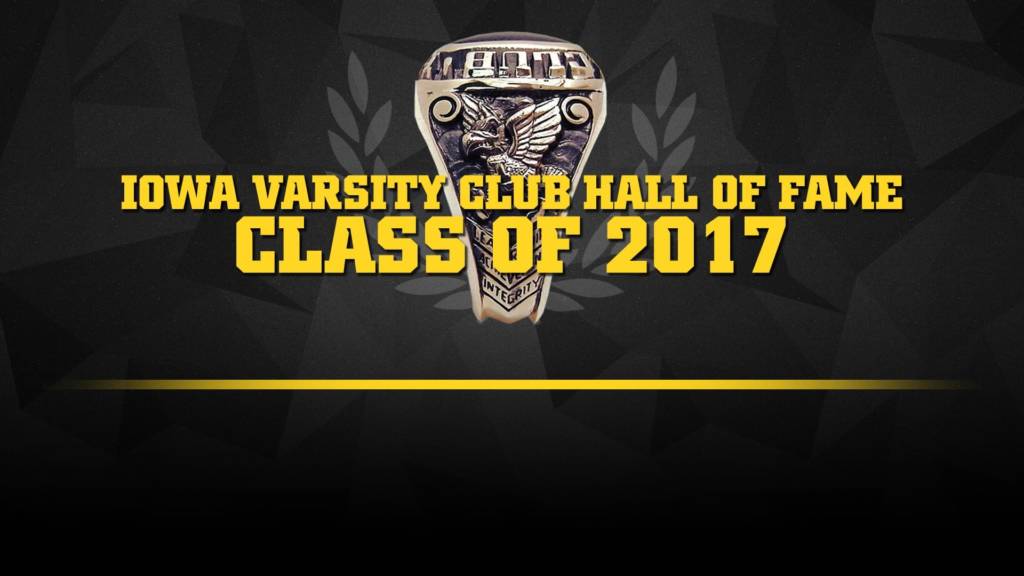 "I graduated from high school when I was 17," said Bickford, a native of Plovdiv, Bulgaria.  "At 19, I figured it was probably smart to go to college."
 
She had a friend who had gone to the United States on a tennis scholarship, and Bickford decided that might be the way to go.
 
"We sent emails to random universities," Bickford said. "We didn't know anything about the educational system. I would get emails back from coaches saying, 'OK, we don't have a full ride available.' I couldn't afford to go somewhere without a full ride."
 
About that time, Bickford received a letter from the University of Iowa women's tennis program. It was part of a mass mailing that had been sent to select ranked European players asking if they were interested in playing collegiately.
 
"I emailed back and said, 'Look, I want to come, do you have a scholarship for me?'" Bickford recalled.
 
Iowa head coach Paul Wardlow emailed her back a few days later.
 
"He said, 'Your rankings are great, I think you're going to be great with my team, we have a scholarship available in January,'" Bickford recalled. "I said, 'OK, I'm going to come.'"
 
She had several more phone calls with her future coach, making sure all the paperwork was in order.
 
"In January, I hopped on an airplane and arrived in Iowa," Bickford said. "I had no idea where I was going. It was probably the best decision I've ever made in my life."
 
Now the associate head women's tennis coach at Old Dominion, Bickford became a four-time All-Big Ten selection. On Sept. 1, she will be inducted into the Iowa Varsity Club Hall of Fame.
 
"I always say that I have Bulgaria blood, but am a Hawkeye heart," Bickford said.
 
It all seemed easy in 1999, when Bickford was named Big Ten Freshman of the Year and was a first-team all-league selection.
 
"My first semester there they would tell me, 'Tomorrow it's Northwestern or Wisconsin or Kansas,'" Bickford said. "And I was like, 'OK, we're playing someone? I didn't know anything. It was an adjustment the first year."
 
After playing with no expectations as a freshman, that changed heading into her sophomore season.
 
"Pressure rose, because people expected me to win, perform, and do everything I did my first year," Bickford said. "I made All-Big Ten again, but it was rough. I felt like I had so much that I had to show to my teammates and coaches and friends."
 
Bickford said she was a terrible doubles player when her college career started, but then came a magical pairing with Shera Wiegler.
 
"Shera was made to play doubles," Bickford said. "We complemented each other. She was aggressive at the net; I was more of a setter from the baseline. I had a good short passing game."
 
In 1999, Bickford and Wiegler were the first doubles tandem in program history to qualify for the NCAAs. They did it again in 2000, when Wiegler was a senior. They finished the season ranked 19th nationally in 1999 and 20th in 2000.
 
"I wasn't as successful (in doubles) after that because my Shera was gone," Bickford said.
 
Her career could have been sidetracked in the summer between her sophomore and junior seasons, when her father, Blagoy, passed away.
 
"Part of me said maybe I should stay in Bulgaria and help my mom because she was all by herself," Bickford said. "But I knew my parents always wanted me to go to the United States, get an education, and play tennis. I thought I owed it to my dad to continue what I started."
 
Bickford again was an All-Big Ten selection as a junior and senior, when she became the first player in program history to qualify for the NCAAs in singles. An economics major, she was about to enter the job market when Wardlow had an opening for an assistant coach.
 
"He said if I wanted to give it a try he would offer me a job, and I jumped on board," Bickford said. "I coached in 2003 and liked it, and decided I wanted to stay in it for a couple more years."
 
Bickford got a master's degree in athletic administration in 2006 while coaching at Iowa. In 2008, she decided she needed to expand her horizons.
 
"Iowa was my home," Bickford said. "I had to venture out, and try to see where that would take me in my tennis career."
 
She was hired as the head women's tennis coach at the College of William and Mary in 2008. After three years there, which included marriage to her husband, Dave, Bickford joined the staff at Old Dominion.
 
"I learned about the United States in Iowa," Bickford said. "I consider myself an Iowan. It made me who I am. I'm incredibly thankful for the Iowa City community, my professors, friends, teammates, and coaches, for helping me excel in life."
 
The University of Iowa Athletics Hall of Fame induction will be held inside the Grand Coral Ballroom at the Coralville Marriott Hotel and Convention Center.
 
The induction ceremony and reception is open to the public. Tickets may be purchased online at hawkeyesports.com, over the phone at 800-IA-HAWKS, or at the UI Athletics Ticket Office inside Carver-Hawkeye Arena. For more information please call the Varsity Club office at (319) 335-9438.
 
All former Hawkeye athletes who have won at least one major letter are eligible for the Iowa Athletics Hall of Fame. Athletes must have completed their eligibility at least 10 years and coaches/administrators at least five years prior to their selection.