Hawkeye Fan Shop — A Black & Gold Store | 24 Hawkeyes to Watch – 2017-18 | Fight For Iowa | Hawk Talk Monthly — October
By DARREN MILLER
hawkeyesports.com
IOWA CITY, Iowa — The clock is ticking on Mallory Lefkowitz's field hockey career and she intends to savor every remaining moment.
 
Lefkowitz, a senior midfielder for No. 23 University of Iowa, is one of three Hawkeyes cited for preseason honors by the Big Ten Conference. She has started 61 matches in her career with 11 goals and 10 assists.
 
Lefkowitz knows her playing days are winding down and she has no intention of ending things quietly.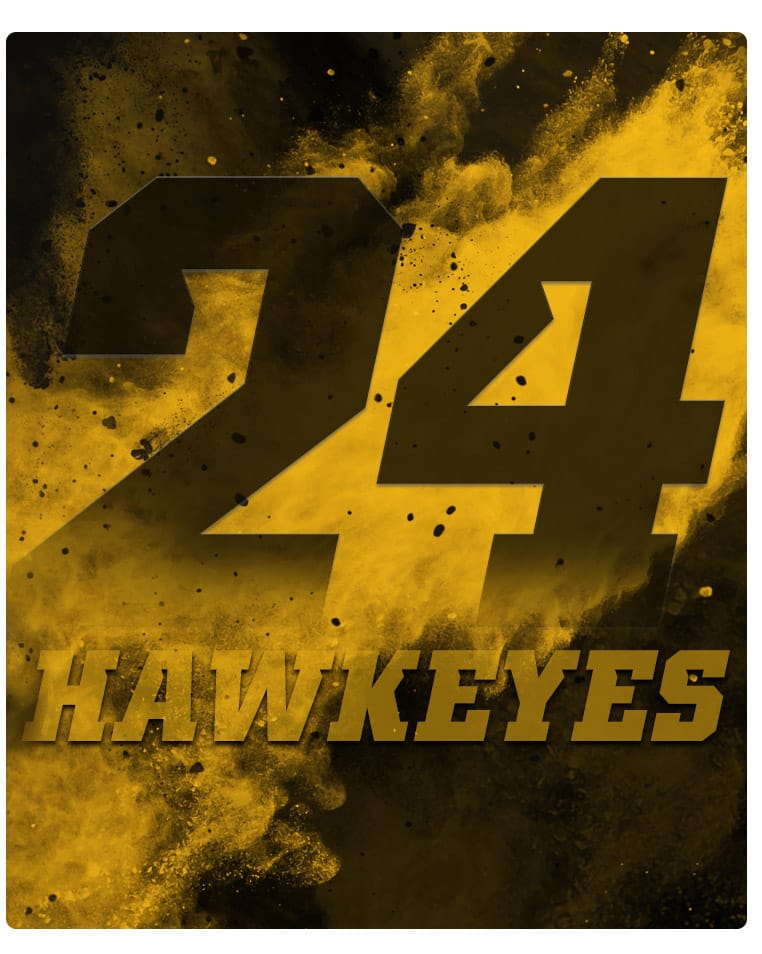 "I show up every day ready to put whatever I have on the field," Lefkowitz said. "I like to focus, I love to have fun as well, but I thrive on doing what we need to do and what we need to get done.
 
"I am only going to experience this once (more) and every day is to help (accomplish) our goals. That has helped me realize I need to show up for each practice and game and perform."
 
The Hawkeyes defeated Indiana, 4-3, on Sept. 29 for their first Big Ten victory of the season. Iowa is 5-7 overall and won't return to league play until Oct. 13 against Northwestern. Lefkowitz scored the game-winner in the 57th minute at Penn on Sept. 17.
 
A native of Kingston, Pennsylvania, Lefkowitz graduated from Wyoming Seminary Preparatory School, where in 2013, she was named National Field Hockey Coaches Association First Team All-America, First Team All-State, and Player of the Year in the Wyoming Valley Conference.
 
Incrementally since becoming a Hawkeye in 2014, Lefkowitz has put more on her plate within a program that has averaged nearly 11 wins a year over the past three seasons.
 
"Every year she has played a larger role on the field," Iowa head coach Lisa Cellucci said.
 
And while Lefkowitz has been a study of unselfishness, as a senior, it's her turn to focus more on herself. 
 
"Mal is a phenomenal leader and she displays selflessness every day," Cellucci said. "Her primary focus has always been to help those around her succeed and execute. I want her to continue to do that, but to also turn the focus to herself, so she maximizes her potential and execution."
 
Growing up, the ultra-aggressive Lefkowitz enjoyed basketball, lacrosse, and horseback riding. As a fifth-grader, she signed up for a field hockey camp.
 
"I loved it and kept going with it," she said. "I like the competitiveness of the game and how it's not full-on contact, but intense enough that you're focused the entire time and making decisions using power and speed."
 
Strength and speed are the biggest attributes for Lefkowitz, who will be found this fall serving as the engine of Iowa's attacking offense. The Hawkeyes will utilize whatever spark Lefkowitz can generate, especially since they graduated Natalie Cafone (20 goals), Sophie Plasteras (nine) and Chandler Akers (eight), who combined for 37 goals last season.
 
"She is a huge part of our attack, so the great thing about Mallory is she is versatile," Cellucci said. "Mallory will be a big part of trying to ignite our attack."
 
For someone as accomplished as Lefkowitz, one thing she has never done is been part of a team that has enjoyed a Big Ten Tournament victory.
 
"The past three years we haven't gone past the first round, so a goal is to excel with that, especially being a senior," Lefkowitz said. "I want to bring that leadership and intensity higher."
 
An enterprise leadership major, Lefkowitz hopes to one-day use the skills she honed in field hockey by owning and operating her own business, preferably in interior design.
 
"I wanted to be a natural leader my entire life," Lefkowitz said. "It's something I want to bring with me to any job I do."
 
Being a student-athlete at the University of Iowa has been a rewarding experience for Lefkowitz. Her time on the pitch as Hawkeye has been memorable.
 
"This program is super-important to me," Lefkowitz said. "I will take everything I learned here with me the rest of my life. It has taught me accountability, how to be physically and mentally tough, how to be selfless with everybody around me, and have ownership with everything I do."
 
Iowa returns to action Oct. 8 with a nonconference match against Duke in Durham, North Carolina.