Single Game Football Tickets | 24 Hawkeyes to Watch 2018-19 | 2018 Football Fall Camp Central | I-Club Events Page | Hesse's Best Football is Yet to Come | Hesse Named to AFCA Good Works Team | VIDEO — Parker Hesse
Editor's Note: The following first appeared in the University of Iowa's Hawk Talk Daily, an e-newsletter that offers a daily look at the Iowa Hawkeyes, delivered free each morning to thousands of fans of the Hawkeyes worldwide. To receive daily news from the Iowa Hawkeyes, sign up HERE.
By DARREN MILLER
hawkeyesports.com
 
IOWA CITY, Iowa — Clues to Parker Hesse's character surfaced before he played a snap for the University of Iowa football team.
 
Hesse begins his senior season as a defensive lineman, where he justifiably is in year two on the program's leadership group. Hesse has always been at the forefront in doing things the right way. The first example kept Iowa head coach Kirk Ferentz on edge until late November in 2013.
 
At the time, Hesse was a 6-foot-3, 218-pound quarterback/linebacker for Waukon (Iowa) High School. The Hawkeyes, looking to add linebacker depth, offered a scholarship during the season.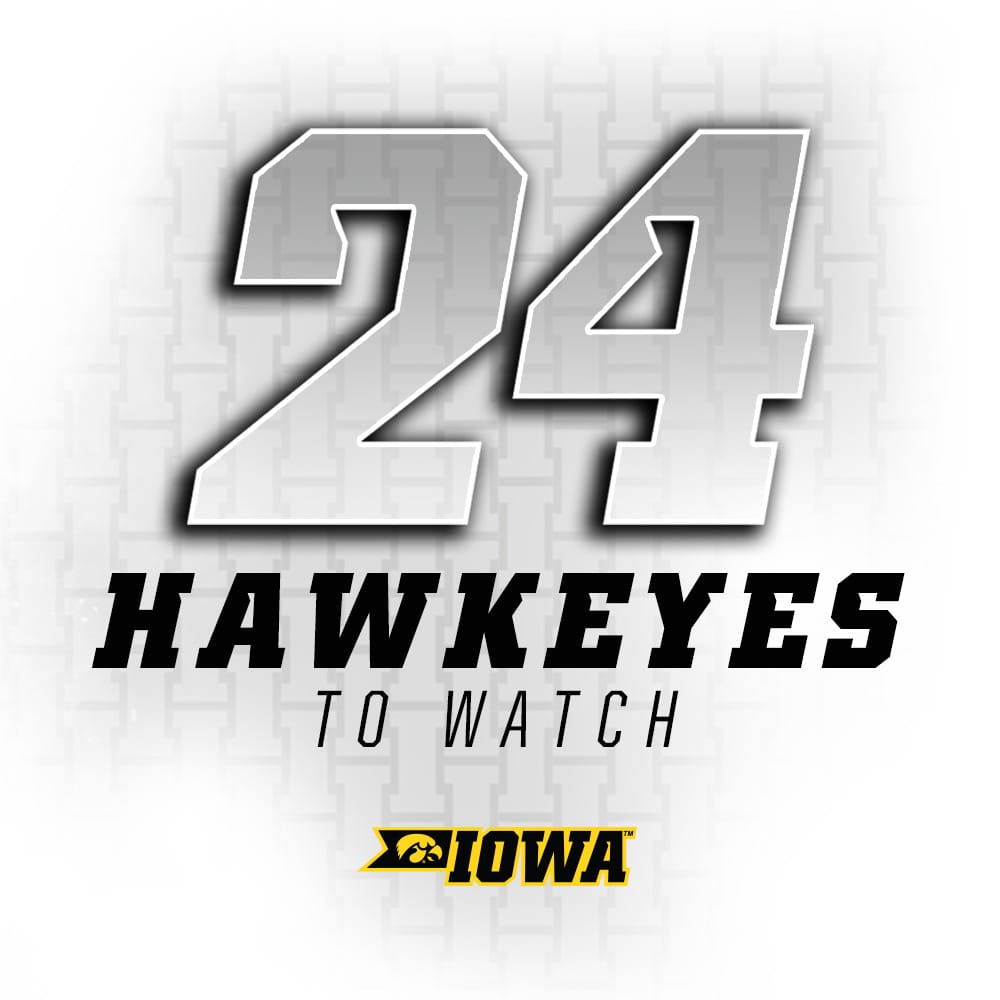 "Nothing happened and nothing continued to happen, so we were getting a little nervous," Ferentz said.
 
Meanwhile, Hesse was throwing for 1,439 yards and 16 touchdowns and rushing for 1,273 yards and 23 touchdowns. On defense, he made 59 tackles with four sacks and two interceptions.
 
On Nov. 22, 2013, despite Hesse passing for 223 yards and three touchdowns, rushing for 87 yards and another score, and intercepting a pass, Waukon dropped the Class 3A state championship game to Carroll Kuemper, 31-28, on a field goal as time expired.
 
Days later, Hesse finally announced his intention to sign with Iowa. The delay was calculated.
 
"We were focused on winning the state title; I had a group of senior classmates I grew up with and played with and our goal was to bring a state championship home," Hesse said. "I didn't want (my commitment) to become a distraction."
 
It was further character confirmation for Ferentz.
 
"That speaks volumes, you don't see that happen often in any sport with any athlete anymore," Ferentz said. "It gives you insight on the way Parker is wired and the way he does things."
 
Hesse redshirted during the 2014 season and a few days after an overtime loss to Nebraska, Ferentz summoned Hesse to his office. Iowa's staff wanted him to move from linebacker and get reps on the defensive line in preparation for the TaxSlayer Bowl.
 
"We were sure he was a football player, we just weren't sure what he was," Ferentz said. "If you get good players who have great attitudes and are smart like Parker, good things are going to happen."
 
Even though he wouldn't see action against Tennessee in the bowl game, Hesse was excited for the postseason experience. His family was, too. His parents, Perry and Marcia, made the trip to Jacksonville, Florida, along with his two younger brothers.
 
On the eve of the game, Perry felt stomach pain. His appendix burst and he was rushed to a hospital. While he was admitted, doctors found cancer in his colon. Perry could not attend the TaxSlayer Bowl and he remained in the hospital several more days.
 
That created a dilemma. Somehow, Parker's younger brother, Peyton, needed to return to Waukon for basketball games against Lansing Kee and Crestwood. Parker bypassed a charter flight home with the Hawkeyes and instead drove 22 hours with his brothers to northeast Iowa.
 
"We enjoyed spending that time together," Hesse said. "That was a tough circumstance, but my dad went through treatment for a year and is doing great now and hasn't missed a game since."
 
In fact, Perry and Marcia attended the Big Ten Football Kickoff Luncheon in Chicago on July 24, where their son — now a 261-pound all-conference defensive end — was joined by teammates Matt Nelson and Nate Stanley.
 
It isn't a surprise that Hesse would thrive at any positon on a football field. During his first flag football game in third grade, Hesse scored touchdowns via run, catch, interception, pass, and punt return…all before halftime.
 
"I wanted to play football starting in kindergarten," Hesse said. "I had been waiting and practicing three years for that first flag football game. I was ready to let it rip."
 
As a high school junior, Hesse led the Indians in rushing (1,174 yards), receiving (16 receptions, 328 yards), and scoring (136 points). He also threw for 450 yards and four touchdowns and made 74 tackles.
 
Even though Hesse enjoyed an undefeated wrestling career in junior high, he opted for basketball in the winter, where the four-year letterwinner scored 1,173 career points and made 106 3-point field goals.
 
He was exceling at more than athletics in high school. When Hesse enrolled at Iowa, he already had 39 credit hours that transferred from Northeast Iowa Community College. An academic All-Big Ten and All-America honoree, Hesse earned a bachelor's degree in interdepartmental health science in three years and in December he will have a master's degree in sports and recreation management.
 
"I am interested in health care administration or sport administration," Hesse said. "I have been interested in health care since taking this program sport and recreation management. Sports administration is also something that has intrigued me. I like football because of the team atmosphere; it's getting people to work cohesively, and in my (future) career, I would like to find a similar feel to work for an organization and move everyone forward in the same direction."
 
Hesse is doing his best to move the Hawkeyes forward as well. Iowa is coming off an 8-5 season that concluded with a victory over Boston College in the New Era Pinstripe Bowl. He predicts a successful 2018.
 
"We have an extremely talented team, maybe one of the best in my time here," Hesse said. "The thing this senior class has talked about is that we want to leave a legacy, we want to be the ones who saw it through. The No. 1 goal is to win a Big Ten title. If we can accomplish that, that means we did a lot of other things right along the way."