Hawkeye Fan Shop — A Black & Gold Store | 24 Hawkeyes to Watch 2018-19
By JAMES ALLAN
hawkeyesports.com
IOWA CITY, Iowa — University of Iowa senior Morgan Kemerling had a goal of playing collegiate soccer, but when she became a Hawkeye, she didn't want sports to define her.
 
"I wanted to focus on myself as a student, I didn't want to just be looked at as an athlete," said Kemerling, a defender from Aurora, Illinois. "I wanted to be that total student-athlete package.  I wanted to go to medical school, I knew I needed to get other experiences under my belt besides being a student-athlete."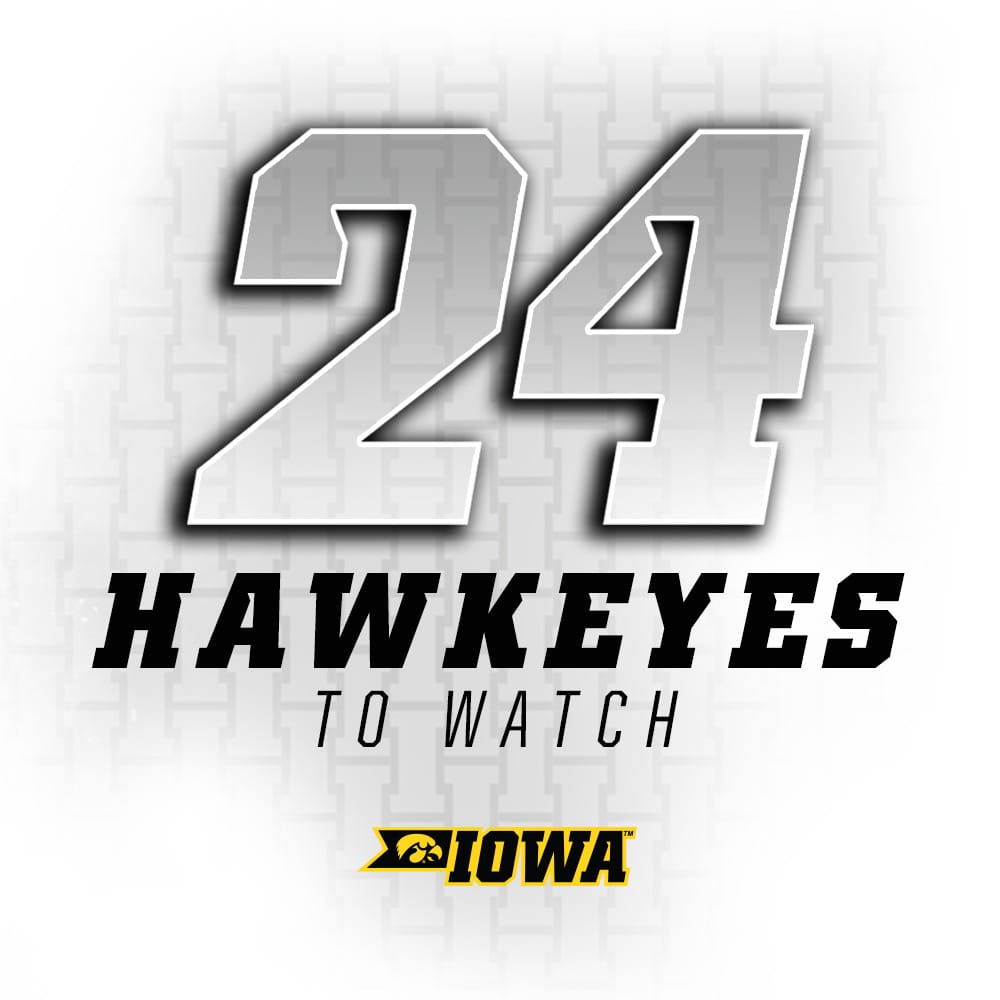 Kemerling has excelled at both.
 
Along with being a two-time Academic All-Big Ten selection and a two-time Big Ten Distinguished Scholar, Kemerling is a four-time Dean's List honoree.  On the field, Kemerling has twice been Iowa's Defensive Player of the Year. 
 
To top it off, Kemerling has volunteered at the University of Iowa Hospitals and Clinics in various units, and she currently is an undergraduate research assistant in the Department of Pharmacology.
 
"A lot of student-athletes are involved in a lot of things," said Iowa head coach Dave DiIanni.  "Often you can tell when they have too much on their plate, but with Morgan, you've never been able to say that. She has a healthy balance in life."
 
Kemerling's affection for soccer began as a 6-year-old when she played in a small recreation league. 
 
"I ran around and loved every position," she said. "I can't see myself as a forward now, but back then I loved to score goals."
 
Kemerling was a three-time all-conference selection as a midfielder at Waubonsie Valley High School where soccer was her only athletic focus. She helped the team to a third-place state finish in 2014 and her NSA Jaguars team won three State Cup titles.
 
"Going into high school I knew I wanted to play college soccer," said Kemerling. "I didn't know how to go about it or the route to get me there. I showed up to every practice every day, did my best, and eventually I landed here."
 
Kemerling played 17 games as a freshman in 2015, logging 1,297 minutes as a midfielder.  Following the season, DiIanni approached Kemerling with a plan proposing a position change.
 
"My club coach told me I was destined to be a center back," said Kemerling. "It was always in the back of my head, she planted that seed. When coach DiIanni mentioned it, I was a little apprehensive.  Once he put me back there and showed me the ropes, it felt normal."
 
DiIanni knew Kemerling wasn't going to be on board immediately, but if he laid out the plan in detail and gave Kemerling a chance to digest the information, it would be a go.
 
"She wasn't against it, but it was a new idea," said DiIanni. "With Morgan, if you can present an idea and give her time to think about it, she's always receptive to what's best for the team. 
 
"She reads the game well and to have a center back like some of our previous ones — Melanie Pickert, Katie Brown — they have to be good defenders, good in the air, and have a good range of pass.  She has all those qualities."
 
In her first season on the backline, Kemerling played 17 games, logging 1,489 minutes, the second-most on the team.  Iowa won eight games, including four by shutout as Kemerling was voted the team's Defensive Player of the Year.
 
Last season, she played all 19 games and helped Iowa's defense post seven shutouts.  Kemerling finished the season with 1,489 minutes, and she played 90-or-more minutes in 16 contests en route to her second straight Defensive Player of the Year honors.
 
"I feel like (being a defender) is my role and my personality," said Kemerling. "Looking back, I don't think I was meant to be a midfielder. I have found my groove in the defensive line."
 
This season, Kemerling is a team co-captain alongside redshirt junior Kaleigh Haus.  She wants the Hawkeyes to build off their nine-win 2017 season — one where the team advanced to the Big Ten Tournament. 
 
"We have a solid base of upperclassmen who can show the underclassmen the way and get them up to speed quickly," said Kemerling. "We can build on what we have done the last three years. 
 
"Our goal is to secure a spot in the Big Ten Tournament without having to rely on other team's games. We want to create our own destiny and make the NCAA Tournament."
 
As a student, Kemerling has taken advantage of the being in close proximity to the University of Iowa Hospitals and Clinics, which has solidified her post-soccer plans.
 
"I have enjoyed every minute in the hospital," she said. "That has been a critical component of me deciding to go into medicine.  I loved all the volunteer experiences with the Ronald McDonald House, it's a great organization, but I think my heart lies in the hospital.
 
"In my lab work in the Department of Pharmacology, that showed me the hidden side of medicine, the side that people don't see. You can be a physician, work in the lab, and in a clinical setting. That's important to get all sides of that."
 
Being a student and athlete at the University of Iowa has opened Kemerling's eyes and given her a multitude of opportunities.
 
"Iowa has given me the opportunity for so much," she said. "I wouldn't be where I am today or have the dreams I have if I wasn't at this institution."
 
Iowa returns to action Friday, hosting Central Michigan at 7 p.m. (CT) at the Iowa Soccer Complex. Admission is free.