Hawk Talk Monthly — November | Hawk Talk Daily | 24 Hawkeyes to Watch
By JAMES ALLAN
hawkeyesports.com
IOWA CITY, Iowa — Madison Square Garden.  New York City.
 
The University of Iowa men's basketball team heads to the Big Apple to face 13th-ranked Oregon on Thursday at 8:15 p.m. (CT) inside "The World's Famous Arena."   Iowa will play either Connecticut or Syracuse on Friday.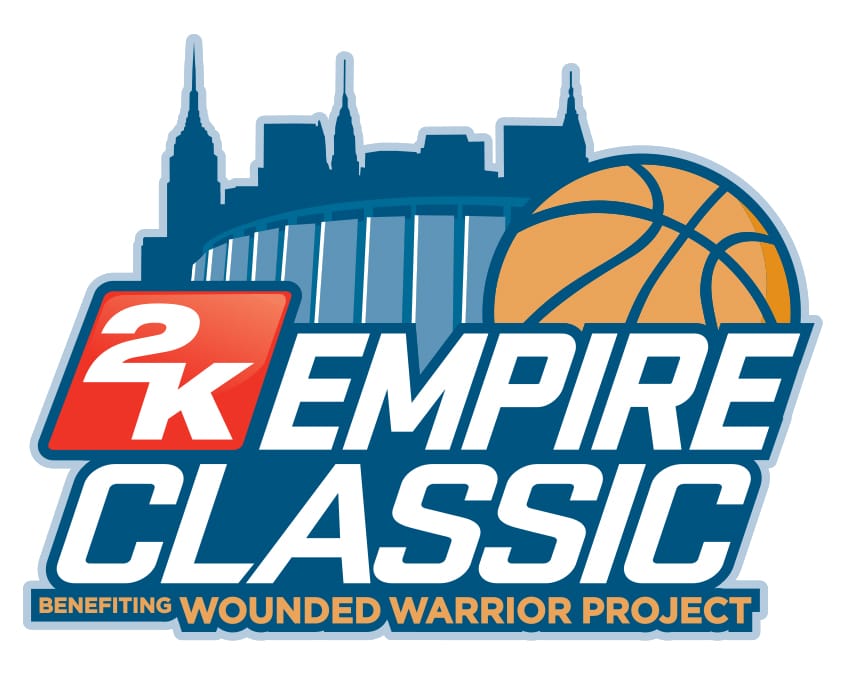 "You have three programs in New York that are some of the elite programs in our game," Iowa head coach Fran McCaffery said on a Wednesday teleconference. "We want to go to the Garden and play those quality teams.
 
"You know you have to be ready. They have talent, are well coached, and you're on the big stage. We're looking forward to it."
 
Oregon is 2-0 with 25-plus point victories over Portland State and Eastern Washington. The Ducks have three players averaging double figures, led by freshman Bol Bol, who averages 17.5 points and 12 rebounds in 26 minutes.
 
"He's a unique talent," said McCaffery. "They are using him well. They move him around. When you think of a 7-foot-2 guy, you think he's going to be down low, and he does score down low, but he starts up top, too, and on the wing.  He can play pretty much any spot on the floor, can play up tempo, or in a half-court game."
 
McCaffery says Bol's versatility makes him a tough cover for the Hawkeyes.
 
"(With his size), you would think you would have to put your biggest guy on him, but he's versatile, he's an athlete," said McCaffery. "I don't think we'll have one particular player on him.
 
"(Regardless of who it is) they're going to have to compete because he's a competitor and has a good feel of how to play. He can put points up in bunches and that's what you have to avoid."
 
In Iowa's first two games, the frontcourt duo of Tyler Cook and Luka Garza have put up strong numbers, combining for 54 points on 18-of-30 shooting and 22 rebounds.  McCaffery says the Hawkeyes are making a conscious effort to feed the ball into the post.
 
"When you have low-post scorers, you have to get them the ball," said McCaffery. "We're doing a good job of getting them the ball, but just because we throw it in doesn't mean we have to shoot it.
 
"Sometimes we throw it in and throw it out because we have willing passers inside. We have people that can score in there, so we'll keep throwing it in."
 
In victories over UMKC and Green Bay, Iowa committed more turnovers (33) than assists (31).  McCaffery says it is a function of the opposition's playing style, but he knows the Hawkeyes must play better (and cleaner) this week.
 
"You're not happy about it," said McCaffery. "We probably had some live ball turnovers that we'd like to have back. Those are the ones you have to avoid when you're playing good teams like we'll play Thursday and Friday.
 
"If you turn it over, you have to get your defense back. Those live ball turnovers in the middle of the floor when you have athletic teams, they usually turn them into buckets. Hopefully we'll keep those numbers down."
 
Playing two games in two days, McCaffery says he'll worry about Oregon first.
 
"You have to try to win the first game," he said. "Whatever it takes to win that first game is what we'll do personnel-wise. We will try to win Thursday and when we get to Friday, we'll deal with Friday.
 
"We have enough bodies to handle two games in two days. I'll rotate personnel, but coming down the stretch, we'll probably have the key guys out there."
 
McCaffery said junior forward Cordell Pemsl is still day-to-day for Thursday's game. He fell awkwardly in practice prior to the Nov. 11 game against Green Bay. 
 
Thursday's game will be televised on ESPN2 with Jon Sciambi and Fran Fraschilla on the call.