Hawk Talk Monthly — November | 24 Hawkeyes to Watch | Hawk Talk Daily
By JAMES ALLAN
hawkeyesports.com
IOWA CITY, Iowa — Junior Jordan Bohannon sent a group text to his Hawkeye teammates in the aftermath of a 2K Empire Classic title and the night before the University of Iowa men's basketball team earned its first national ranking in three seasons.
 
Iowa is 4-0, but from Bohannon's view, the Hawkeyes are 0-0.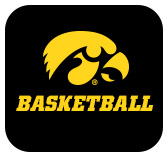 "We're happy with our accomplishment, especially in Madison Square Garden with the field that was there," said Bohannon. "It was important to know it doesn't matter what you did in the past, you have to stay focused on the next game, no matter what our record is.
 
"Our record is 0-0 going into the next game. That's the most important game on the schedule."
 
The Hawkeyes dominated No. 13 Oregon and Connecticut to win their first in-season tournament outside the state of Iowa since claiming the 1998 San Juan Christmas Shootout.
 
The victories thrust the Hawkeyes into the national rankings for the first time since the 2015-16 season. Iowa is No. 20 by The Associated Press and 22nd in the USA Today Coaches' Poll — the highest early-season ranking since 2005.
 
"I'm happy for the guys, but we have played four games," said Iowa head coach Fran McCaffery. "You have to temper it a little and strive to get better. We made a big step (in New York). I felt we competed.  We were locked into our game plan and to beat teams of that caliber on that stage, you have to be locked in as a unit."
 
Redshirt freshman Connor McCaffery called it a "good feeling" to see the Hawkeyes in the top 25, but he says the team wants more.
 
"We think we deserve to be ranked, we expected this," said Connor McCaffery. "We'll keep working and we expect more out of each other."
 
Sophomore Luka Garza believes the Hawkeyes will stay hungry heading into Wednesday's 7:30 p.m. (CT) game against Alabama State on Mediacom Court inside Carver-Hawkeye Arena. 
 
"Last year keeps me grounded," said Garza. "Being 14-19 (in 2017-18) is what keeps us grounded. We're not going to be that team that comes into a game cocky, because we know what it feels like to be on the other end.
 
"We are humbled, we are going to keep working and try to be as good as we can be and reach our full potential, which we didn't do last year."
 
Iowa has been winning with defense, free throws, and togetherness. The Hawkeyes limited Oregon and Connecticut to 39.1 percent shooting and made 19 more free throws than the two opponents attempted (58-39). 
 
"This weekend was a huge step for us, we came together on the floor," said Garza. "Going through last year and that adversity has helped strengthen it. We know what the ups are like and what the downs are like. We are a connected team and we're going to continue to show that."
 
Garza was voted Most Valuable Player of the 2K Empire Classic after averaging 17 points and 6.5 rebounds. 
 
"It felt tremendous (to earn that MVP honor), but it felt even better to have that championship trophy," said Garza. "It was a good feeling overall.  It was a good weekend, but now it's on to the next thing."
 
Because in Bohannon's eyes, the Hawkeyes are 0-0.
 
Tickets are available for Wednesday's game at hawkeyesports.com/tickets. The game will be televised on BTN with Jess Levering and Jess Settles on the call.