Hawkeye Fan Shop — A Black & Gold Store | Hawk Talk Daily | 24 Hawkeyes to Watch | Hawk Talk Monthly — November
By JAMES ALLAN
hawkeyesports.com
 
IOWA CITY, Iowa — There is something about Wells Fargo Arena when it comes to University of Iowa senior Nicholas Baer.
 
In his last three games in Iowa's Capital City, Baer has been a stat sheet stuffer. He has done a little bit of everything for the Hawkeyes, averaging 11.7 points, 10.7 rebounds, 3.3 assists, three blocks, and 2.3 steals in wins over Drake (2015, 2017) and Northern Iowa (2016) in The Hy-Vee Classic.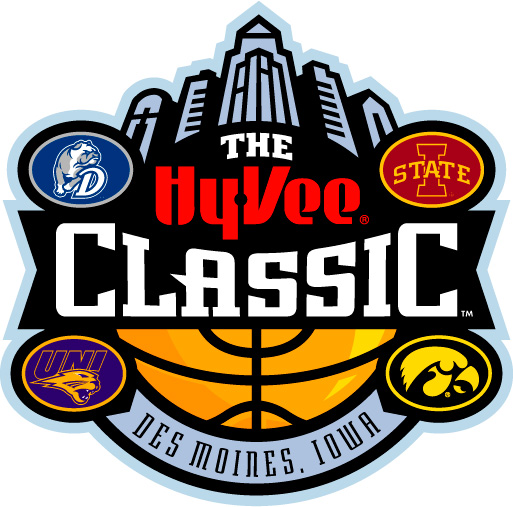 In his final three games at the Well at Bettendorf High School, Baer averaged 21.7 points and 10.3 rebounds, while shooting 53.7 percent from the field.   He has reached double figures in his last six games at the venue.
 
"I liked playing there in high school and I've had some success," said Baer. "I don't think there is anything in particular with the court or arena. I think that's how the nature of each game has turned out.
 
"We had good game plans going into those game and we were able to execute them.  I am looking forward to playing at Wells Fargo again against a tough opponent like UNI.  It's a lot of fun for people in this state and we're looking forward to it."
 
Saturday's Hy-Vee Classic game pits the Hawkeyes against Northern Iowa in the final game of the event, which has occurred each year since 2012. Tipoff is set for 6 p.m. (CT).
 
The Hawkeyes have been idle since Dec. 6 — a 98-84 Iowa Corn Cy-Hawk Series victory over Iowa State.  Northern Iowa is 4-5 after rallying for a 75-67 victory over the University of Dubuque on Dec. 8.
 
Saturday's game against the Panthers begins Iowa's final nonconference stretch before resuming Big Ten Conference play Jan. 3 at Purdue.  The Hawkeyes host Western Carolina (Dec. 18), Savannah State (Dec. 22), and Bryant (Dec. 29).
 
"We understand this is an important stretch, playing UNI and a few more nonconference opponents," said Baer. "We're trying to take it one game at a time and continue to mature as a group.  We're confident we have a good team and we're looking forward to facing UNI."
 
At 7-2 overall and ranked 22nd nationally, Iowa is playing with confidence and Baer is one of the Hawkeyes leading the charge.  He's averaging 10.5 points over the team's last four games where he has made nine of his last 15 3-point field goal attempts.
 
"Nicholas is playing with a ton of confidence and swag in his game now," said junior Tyler Cook. "You can tell his confidence is through the roof and he's ready for whatever is thrown at him. 
 
"That's something we have all seen since the end of last season, every day he brings his "A" game. We're not surprised, but what he has been doing is great."
 
Iowa head coach Fran McCaffery said freshman Joe Weiskamp's ankle is improving daily, but he still isn't 100 percent.  McCaffery also said junior Cordell Pemsl has practiced, albeit in a limited capacity, but he could play Saturday in Des Moines.
 
"Cordell is a different kind of player," said McCaffery. "You saw it the other night when we played Iowa State, what he brought to the table.  He's a competitor, is experienced, and has versatility.  It's clearly a benefit when he's able to play."
 
Saturday's game will be televised on BTN with Jeff Levering and Shon Morris on the call. Tickets to The HyVee Classic are available at Hy-VeeTix.com, 22 Hy-Vee stores in Des Moines and Ames, or the Wells Fargo Arena Box Office.