Hawkeye Fan Shop — A Black & Gold Store | 24 Hawkeyes to Watch 2018-19 | Hawk Talk Monthly — March
By RICK BROWN
hawkeyesports.com
 
IOWA CITY, Iowa — Sometimes you have to think outside the box in recruiting.
 
"I told my wife, 'This is either going to be the best idea I've had, or the worst,'" said University of Iowa head men's golf coach Tyler Stith.
He flew to Seville, Spain, to meet with recruit Gonzalo Leal Montero and his family.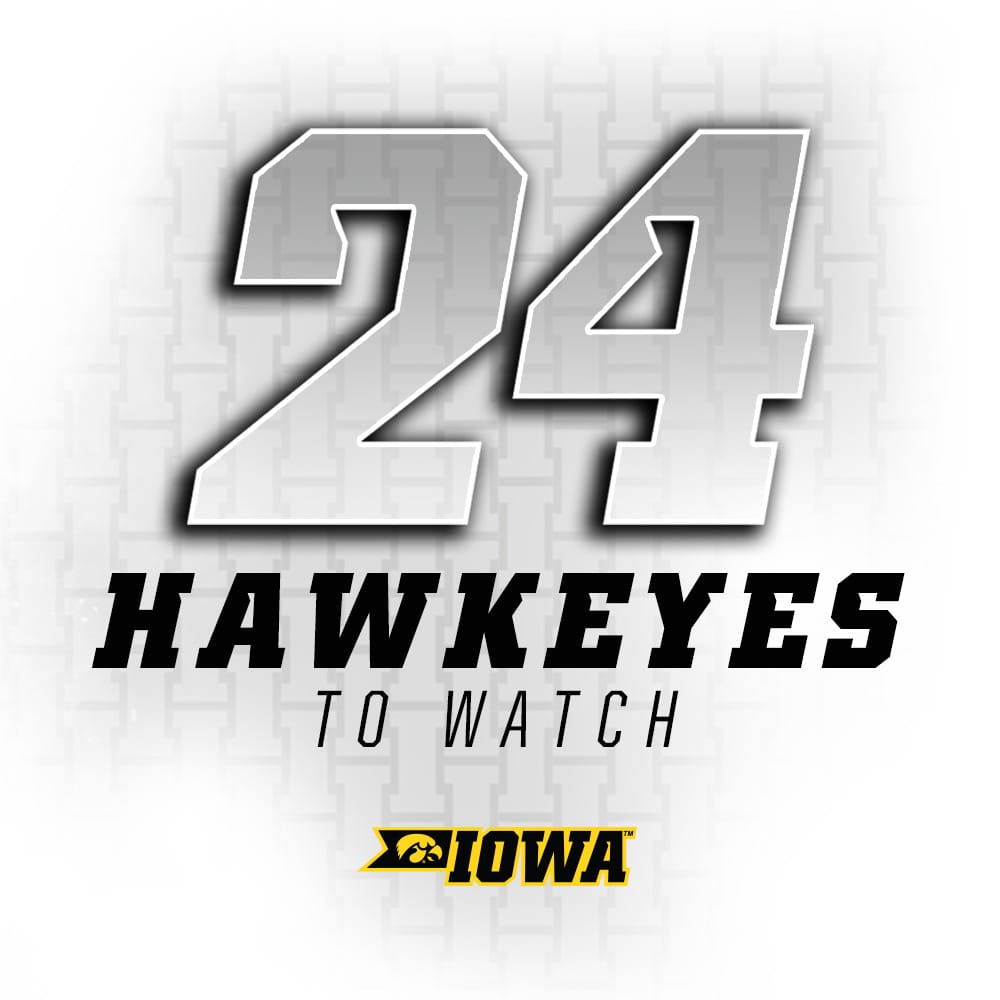 After dinner, Stith joined them for a six-hour drive to Murcia to watch Montero play in a tournament.
 
"We got to know each other," Stith said. "We talked about Iowa golf, we talked soccer, and Formula-1 Racing. He and his family are lovely people. We hit it off right away."
 
Montero committed to Iowa a month after Stith's visit. He had never seen Iowa City until he arrived for the start of class last fall, but he has already had an impact on the Hawkeye golf team as a freshman.
 
"He's one of the most talented kids I've ever coached," Stith said. "Besides that, he's a great human being, he works hard, and his teammates really enjoy him. He has been an awesome addition to our program."
 
Finding his way around the University of Iowa campus was a challenge for Montero when classes started. He had to rely on Google Maps to find his way.
 
"Just because I was so lost," he said.
 
It has been tough adjusting to American food, too.
 
"We have better food in Spain than here," Gonzalo said. "I'm sorry for that."
 
There were other challenges, like picking up a new language. He found school was much different than he was accustomed to in Spain, but adjusting to American collegiate golf came quicker.
 
In qualifying for the first event of the fall season, Montero was in sixth place with a round to play. Only the top five would compete in the Gopher Invitational the second week of September.
 
But he went out and shot a 64 at Blue Top Ridge at Riverside to make it, then tied for 18th in the Gopher Invitational. He followed that up with a tie for fifth in the Golfweek Challenge in Cedar Rapids.  He has already posted three rounds of 67 in his brief Hawkeye career, and is eager for the remainder of the spring season.
 
Power off the tee and a positive mental attitude are the keys to Gonzalo's game.
 
"I think I hit the ball pretty far off the tee," he said. "More importantly, it's pretty straight. I think I'm calm on the golf course. I don't get mad if I miss a shot. Everybody is going to miss shots, but knowing how to handle your frustration will give you an advantage over the other competitors. That's why I don't get mad on the golf course."
 
Montero started working out at 12 years old, one reason he has power for a golfer standing 5 feet, 11 inches tall. Good genes are another reason. His father, Francisco Leal Trujillo, competed for Spain in the 1988 Olympics in the canoe sprint.
 
Gonzalo started tagging along with his father at the golf course when he was 3-years-old. He started played at Real Club Sevilla, which has hosted events on the European Tour and was designed by Jose Maria Olazabal, when he was 13. Gonzalo took advantage of the practice facilities there and gained valuable experience competing against other talented youngsters at the club.
 
A month before arriving in Iowa City, Montero helped Spain win the European Boys' Team Championship in the Czech Republic. He shot 70-70 in stroke play, finishing ninth, then won two of his three matches in the team event. 
 
"That's the best tournament I ever played in Europe," Montero said. "It was the best under-18 players in Europe. It was great to play against them, because you can learn a lot. Winning it was unreal."
 
Montero came to Iowa City sight unseen, but he is happy with his choice.
 
"There's everything here to improve my game and improve as a person," he said.
 
As the spring season starts in earnest, Montero will tee it up with some lofty goals.
 
"We want to go to the NCAA Championships in May," Montero said. "We're working hard for that."