Hawkeye Fan Shop — A Black & Gold Store | Hawk Talk Monthly — March | 24 Hawkeyes to Watch | News Conference Transcript (PDF) | Photo Gallery
By BAILEY TURNER
hawkeyesports.com
COLUMBUS, Ohio — The University of Iowa men's basketball team arrived to Columbus with one thing on their minds, winning. The 10th-seeded Hawkeyes face seventh-seeded and 22nd-ranked Cincinnati of the American Athletic Conference. The Bearcats come into Friday's contest against the Hawkeyes with a 28-6 overall record, winning three straight on their way to a conference tournament title last weekend.
The Hawkeyes are looking to make some noise this weekend at Nationwide Arena. This team is no stranger to the big stage, claiming the 2K Empire Championship in New York City and playing in the Big Ten, which prepares you for an experience like the NCAA Tournament.
"I feel like we are prepared to play at this level," Jordan Bohannon said. "I think our past will prepare us for these moments. We've played at Madison Square Garden and big stages already. I know what we're capable of doing and I believe we all have that same mindset."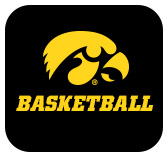 The only Hawkeye with NCAA Tournament experience is redshirt senior Nicolas Baer. He played for the 2015-16 Hawkeyes that faced Temple and Villanova in Brooklyn, New York.
"Something I've been telling the guys is to take this one game at a time," said Baer. "There's going to be some nerves, some adrenaline, but once the game starts we have to play our game. So I'm trying to instill confidence in my teammates."
A season ago, the Hawkeyes did not see their names get called on Selection Sunday and that was a humbling experience. But, Iowa is more focused than ever to make their stay in Ohio last.
"It's a dream come true" Ryan Kriener said. "You think when you're a kid counting down the clock in the NCAA Tournament and that's what this all about.
"In preparation, we've been shooting a lot and we know we have to get adjusted to their style of play. They play slow on offense like Wisconsin and they play hectic defense like Illinois. So basically, there are a bunch of unique things they do that we've seen before on separate occasions. Ultimately, the biggest goal we have is bringing two wins back to Iowa City."
Head coach Fran McCaffery has taken this program to the NCAA Tournament four times. The ninth-year head coach of the Hawkeyes feels good about his team's confidence and what they can do.
"When you play in our league, you have a certain confidence about yourself," McCaffery said. "It will be a different challenge because they come from a different league that plays a different style. But at the end of the day you have to make some shots, work the floor, and rebound the basketball."
Iowa will take the court on Nationwide Arena on Friday against Cincinnati at 11:15 a.m. (CT). Brian Anderson, Chris Webber, and Allie LaForce will have the call on CBS.