Hawkeye Fan Shop — A Black & Gold Store | Hawk Talk Monthly — October | 24 Hawkeyes to Watch 2019-20 | Fight For Iowa
By JAMES ALLAN
hawkeyesports.com
 
IOWA CITY, Iowa — University of Iowa head coach Fran McCaffery held a Wednesday teleconference leading into Monday's exhibition contest against Lindsey Wilson College.
 
Here are a few takeaways: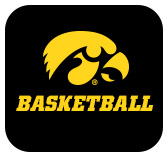 Who Will Play, Who Won't?
McCaffery said senior Jordan Bohannon, who is still working his way back from offseason hip surgery, will play Monday in the exhibition contest, redshirt junior Cordell Pemsl will not.
 
"Jordan had a good practice yesterday; he's getting back into it," said McCaffery. "We'll see how it goes.  He's not where he wants to be or could be, but I have been impressed with his determination to get back to where he is one of the best players in our league. 
 
"We'll take it one day at a time with practice and the exhibition and see if he can play through it or we'll shut him down.  He has had good days and bad days. He has been professional with how he has handled that. We'll see where he goes from here."
 
Pemsl will be suspended for Monday's exhibition as well as the Hawkeyes' regular season opener.
 
"He's back on the court and he played well Sunday," said McCaffery. "He has practiced well and is playing as you would expect him to play as a veteran. He has been solid with his skill set and knows what we're doing.
 
"He will not play the next two games, then he'll be good to go after that."
 
One to ???
Leading into the 2019-20 season, McCaffery believes the Hawkeyes' depth will surprise people.  Iowa returns three starters — Jordan Bohannon, Luka Garza, and Joe Wieskamp — on a team that can easily go 11-players deep.
 
"A lot of people try to look at who's in the first five," said McCaffery. "We have a lot of good players, good shooters, post guys who can score, wings who can score, and guards who can score.  The most important thing is how we share and move the ball.
 
"You can have a lot of good players, but if there is any level of selfishness, you're not going to be any good.  This team is a very unselfish group."
 
In Defense
McCaffery has been pleased with the Hawkeyes' defense growth since official team practices began at the end of September.  He says redshirt freshman guard CJ Fredrick has been the team's top perimeter defender and the aforementioned depth has improved the defensive intensity.
 
"Our transition defense is better, zone has been good, press has been solid and has gotten better over the last week, week and a half," said McCaffery. "We have a number of players we can play, so we can keep fresh players on the floor, which raises the intensity level on a consistent basis. Our size also makes us be able to rebound the ball to limit second-chance opportunities."
 
The Hawkeyes face Lindsey Wilson College on Monday at 7 p.m. (CT) on Mediacom Court inside Carver-Hawkeye Arena.  Tickets are available for $5.
The Fight For Iowa Mobile Season Pass, season tickets, and mini packages are currently available for purchase on hawkeyesports.com/fightforiowa.